Mayo have set their sights on regaining the Connacht crown following their first Allianz Football League triumph in 18 years.
Jason Doherty was a member of the five-in-a-row winning sides of 2011-2015 but Galway and Roscommon have carved up the province since.
That didn't stop the Green and Red reaching the All-Ireland final in 2016 and 2017 but last year the qualifier slog seemed to take its toll and they were dumped out by Kildare.
The quest to regain the Nestor Cup begins in the Big Apple on 5 May.
"Our next target is definitely the Connacht championship and going the direct route," the 29-year-old told RTÉ Sport.
"First stop happens to be New York and we'll be looking to play better in New York than we did last Sunday. We'll just ramp it up a bit but ultimately our next goal is Connacht."
Doherty last lined out in Gaelic Park in 2014, when the visitors breezed past the Exiles 4-18 to 0-08.
"It's very much a carnival atmosphere there and you're playing a small venue on an astropitch that you're not used to in front of a crowd from all over the world.
"It's very different but it's enjoyable and you get to spend four or five days with the lads, prepping, play the game, get the win and move on."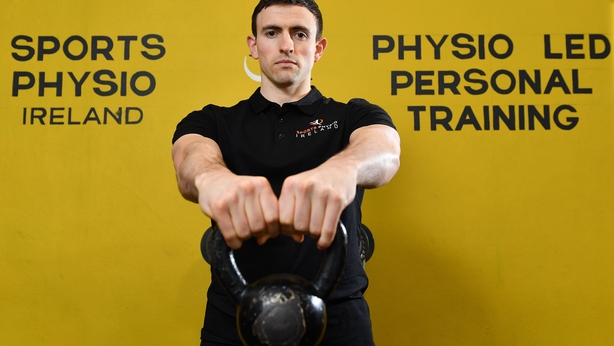 Doherty scored 0-02 (1f) in last weekend's dramatic final win over Kerry. It's one both team and fans celebrated with gusto but the Burrishoole man believes the players' joy had more to do with seeing their hard work rewarded rather than ending a long streak of losing finals at HQ.
"It's certainly satisfying to come in after winning a national title in Croke Park. It's a great buzz, probably better than I expected to be honest with you.
"Winning the league shows you've been relatively consistent through the early parts of the year. That's probably the most pleasing part"
"We wanted to park last year and improve this year. That great satisfaction from winning the last day is probably a sign that the last five months of effort and training and bits that we're trying to improve, there is something being done right.
"We've made progress. Winning the league shows you've been relatively consistent through the early parts of the year. That's probably the most pleasing part.
"Rather than going back depressed to training and doing the postmortem of what went wrong, 'We need to fix all this, we've no young lads coming through, can't score, can't do this, can't do the other.' Whereas we have a platform now to build on even further and we've a decent amount of time to get more conditioning in, more tactical work done."
Ciarán Tracey with a vital goal for @MayoGAA , exciting ending here! pic.twitter.com/hGHMrVpONl

— The GAA (@officialgaa) March 31, 2019
A lack of young talent certainly doesn't seem to be an issue - Matthew Ruane (1-0), James Carr (0-2, 1f), captain Diarmuid O'Connor (1-02) and Fergal Boland (0-2) were all on the scoresheet against the Kingdom, less than three years after celebrating an U-21 All-Ireland triumph.
Not to mention Doherty's late replacement Ciarán Tracey, whose decision to go for goal when Mayo were just a point up in injury-time ensured the cup would be heading west.
"I think most of Ireland, and the bench was saying 'tap that over'," laughs Doherty. "But it's great to see a young lad not fazed. He even took a solo with his left coming into it - he's right-footed.
"He wasn't happy with just taking the handy fist over. They could have gone down, for all we knew, to get a goal. Brilliant bravery, great to see.
"James Carr started his first League game in a National League final. He comes up with the goods, obviously getting the two points in the start of the second half. Even more so, just his eagerness and the courage he showed, showing for the ball. I thought he showed maturity to lead the full-forward line
"I think we've blooded over 30 players throughout the league, which is great. It keeps us experienced lads on our toes."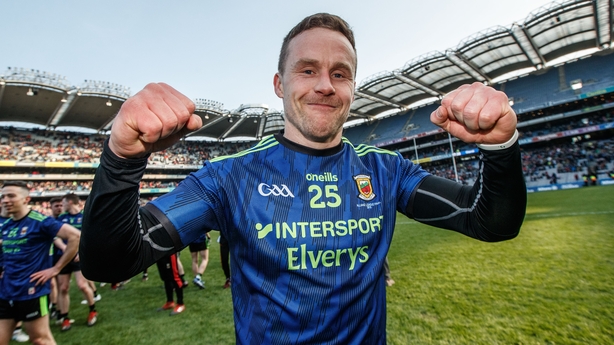 Those wise old heads include multiple All-Star winners Andy Moran and Colm Boyle, who both made an impact off the bench.
"Colm Boyle sprinting on looking for a man to mark, there's probably no better sight," enthuses Doherty. ""You think 'God help the fella after playing 40 minutes before that and now he has a fresh Colm Boyle coming on to mark him.'
"Obviously, Andy coming on brings that leadership, that experience, that ball-winning ability. Ciaran Treacy's goal was a perfect example of that. That wasn't an easy win. Tapped it down, wins a hard ball and then has the whereabouts to kick it over his shoulder right into Ciaran Treacy's path."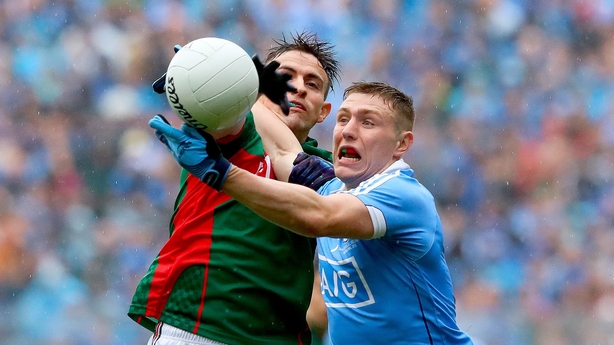 Manager James Horan, back for his second spell in charge, said the League victory "might be a springboard if we use it correctly" and thoughts will now naturally turn to the summer and a potential rematch with old foes Dublin.
Does the Dubs' failure to make the spring decider for the first time in Jim Gavin's reign raise hopes that the five-in-a-row chasers might be mere mortals after all?
"I suppose naturally it does," muses Doherty. "It is not too often they lose three games in the League.
"We focused on ourselves, whether it was Kerry we were playing in the final, Galway or Tyrone or Dublin the last day, it didn't particularly matter.
"It is not something they will spend too much time thinking about going into the Championship and we certainly won't be wasting energy wondering if it'll have an effect on their Championship or not because I don't think it will."