Michael Darragh Macauley wants to make a difference.
The 2013 Footballer of the Year has certainly done that on the field, winning six All-Ireland medals with Dublin since 2011.
But it's away from the game the 32-year-old is really hoping to really make a difference.
A circuitous career path has taken him from the insurance industry to teaching and community work via yoga instruction.
"Not everyone needs to be a world champion, but we're trying to give people an opportunity to make their lives better."
He is currently working with Dublin North East Inner City (NEIC) as Community Sports Engagement Manager.
Macauley explains: "It's a holistic approach to the area and they're looking at all ends. My role is to get people more active. There are people here doing that already, doing a great job, and we're here just to drive it on a bit more.
"It's an amazing area with amazing people doing great work and we just want to highlight that and give as many people as we can the ability to get involved with sport."
Macauley's patch runs from Sheriff Street, down near the Liffey, to Ballybough and from Sean McDermott Street, which is just off O'Connell Street, to the famous Five Lamps. In the background of all of this is the nearby Croke Park, where he made his name.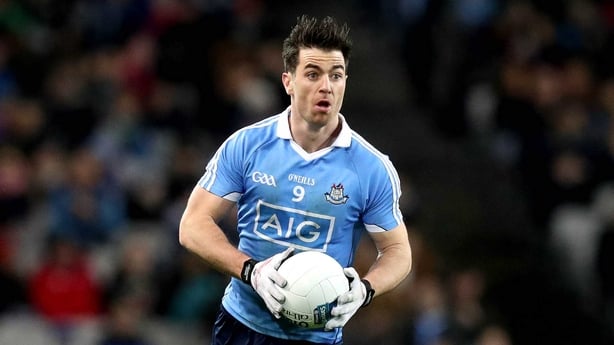 It is an area of social deprivation, unemployment and drugs, sitting side-by-side with the shiny buildings and new money of the IFSC. But it's also an area of great community spirit, hard workers and wonderful people.
It's a long, long way from where he grew up in Rathfarnham, the son of a GP and a Blackrock College boy, even though there are barely ten miles between the haves and have-nots on a map of the Dublin.
"We want to give them the role models I never even realised that I had as a youngster that they mightn't have had around here," said the Ballyboden St Enda's powerhouse midfielder.
"My Dad would have been a big role model, Micheal as well hence the Michael Darragh. He was the doctor for the area, he spent his whole life trying to make people better and I saw the kick that gave him.
"I had a brief stint in insurance and it was the most important job I ever had because I realised I couldn't do a desk job nine-to-five. The company was great and they were really good to me, but it just wasn't for me.
"I always enjoyed helping people go about their day a little bit better, be that in sport or life or education. I suppose that's how I ended up here.
"It's just being aware that there are more people on the planet than yourself and that everyone is going through something. Not everyone in life was given the opportunities that I had or my friends had.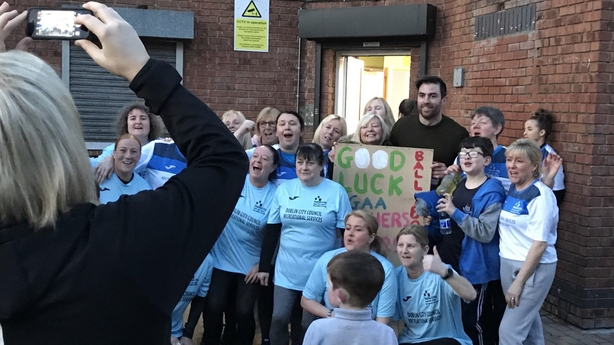 "It's just trying to give everyone that opportunity - that's what we're trying to do down here. There's a dangerous river that some of them are swimming down and we're just trying to give them a branch to cling on to. We are trying to use sport as a vehicle to do that."
One of the area's local heroes is world champion boxer Kellie Harrington, who has done tireless work to promote her native, and beloved, north inner city, and has helped Macauley out on occasion.
"I use Kellie as an example and she could very easily have followed bad role models, but her branch happened to be boxing - she grabbed on to that," he said.
"Not everyone needs to be a world champion, but we're trying to give people an opportunity to make their lives better."
Most of Macauley's greatest sporting moments came in Croke Park. Many of the people that he works with in the community knew who he was and might even have watched him on television.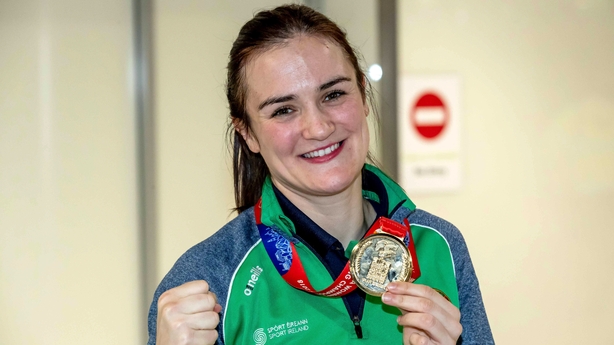 There's an interest in Gaelic games in the area, but the big stadium on their doorstep wasn't a place many of them had ever visited.
"That was one of the things I realised about the area; so many of them had never been into Croke Park and that saddened me," he said.
Dublin GAA and Croke Park swooped into action and helped Macauley get as many locals as possible into Headquarters during the recent Allianz League campaign.
There was an Operation Transformation programme running in the area at the start of the year and that grew into a Gaelic For Mothers and Others scheme run by the LGFA, which Macauley was keen to support.
One of those who took part is 45-year-old Julie O'Toole, who lost most of her twenties to heroin addiction.
After stints in England and America getting clean, she is happily settled back in Sheriff Street, author of a best-selling book about her experiences called simply 'Heroin'. Her sister Olivia took a different path, winning more than 130 caps for the Republic of Ireland football team and scoring 54 international goals, so the family know all about the power of sport.
We need your consent to load this rte-player contentWe use rte-player to manage extra content that can set cookies on your device and collect data about your activity. Please review their details and accept them to load the content.Manage Preferences
"Sport is a gateway to see out, beyond Sheriff Street, beyond Dublin, to see what the world is really like," said Julie.
"If you go to the streets around the corner, it's the IFSC, high profile stuff, nice apartments, restaurants, and then you come around here it's different. It's poverty, there's not a lot for the kids to do, we want positive things because Sheriff Street always gets highlighted for the negative things. This is a positive and this is what we want.
"I love the area, I love the people, I'd do anything for any of them. They have heart and they wouldn't ever see anybody out on the street.
"I got involved because we wanted to do something. The Operation Transformation came at a great time and to get involved was life-changing for me.
"It's to get them out and get them active. A lot of these women don't go out so to see some of them that I know come out and put the ball in their hands is great. The people that are doing this, most of them would never put a hand to the ball so to see them out is great."
Sport makes a difference in people's lives and if Michael Darragh Macauley can play a small part in that he'll feel like he has done his job.