GAA Annual Congress is often the site of bloodletting within the Association, but this weekend's edition in Wexford is likely to be a far calmer affair.
In previous decades there have been countless contentious debates, partiuclarly surrounding devisive issues such as the opening of Croke Park to soccer and rugby, where tempers flared and the drama was high.
Annual Congress 2019 opens in Wexford on Friday night, running into Saturday with 43 motions on the agenda, few of which are likely to set the pulses racing in what is expected to be a low-key gathering.
Delegates from every county, plus overseas units and bodies such as Higher Education GAA and handball, will be getting together for the single most important appointment in the GAA calendar.
Congress is where the Association drafts and changes its rules and decisions taken by delegates have far-reaching consequences.
Here, RTÉ Sport takes you through some of the most interesting motions on the clár.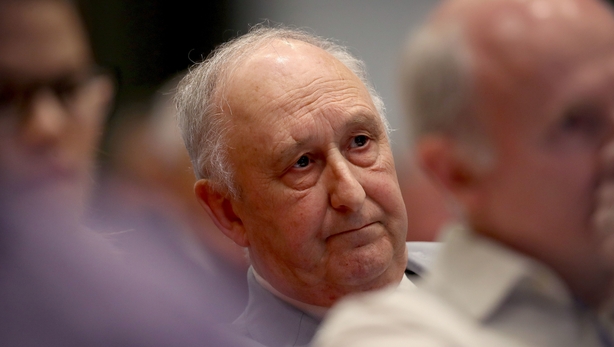 Motion 11
If passed, this would give Croke Park's Central Competitons Control Commitee (CCCC) the power to make venue choices for inter-county games based on health and safety advice. This is prompted by last year's Newbridge of Nowhere campaign by Kildare, who dug their heels in and refused to play their All-Ireland Senior Football Championship qualifier game with Mayo in Croke Park.
Motions 13-14
Several counties, including Waterford and Armagh, were punished by the loss of home venue in a League game this year for going on training camps outside of the ten-day window prior to their first Championship game in 2018. This motion aims to tidy this area up by allowing counties to apply for permission to go on training trips involving an overnight stay. If passed, the offence will be to go on such a trip without permission.
Motion 18
This would give the Camogie Association and the Ladies Gaelic Football Association a place on the seat on Croke Park's ruling Management Committee, further strengthening the ties between the three organisation. This is likely to pass unopposed and would be a significant step towards the goal of full integration.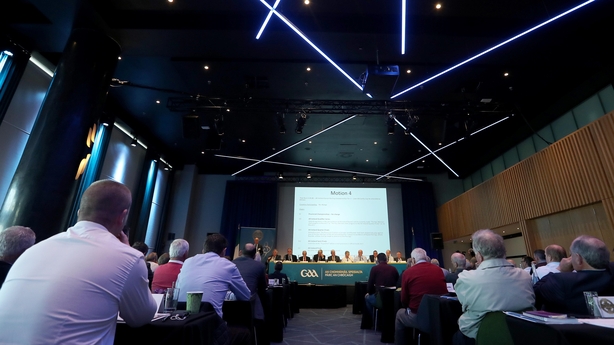 Motion 19
Clare led the way on the opening of Croke Park and they could well see this motion pass too, which would give the GAA's Central Council the power to open up country grounds – club grounds are not included – for soccer and rugby matches on a case-by-case basis. A similar motion was hammered in 2016, but last year's debacle surrounding the Liam Miller Tribute Game has changed the landscape.
Motions 20-21
These motions would pave the way for penalty shoot-outs to be used to decide matches that finish level rather than free-taking competitions when a winner is required on the day. Such shoot-outs could then be used in games such as the Joe McDonagh Cup final and the preliminary All-Ireland Senior Hurling Championship quarter-finals if required.
Motion 22
This proposes that a player who has been involved at senior inter-county level can return to play for their county at the Under-20 grade once the senior team has exited the Championship. Under-20 players are currently ineligible to play in two grades – they have to pick one or the other.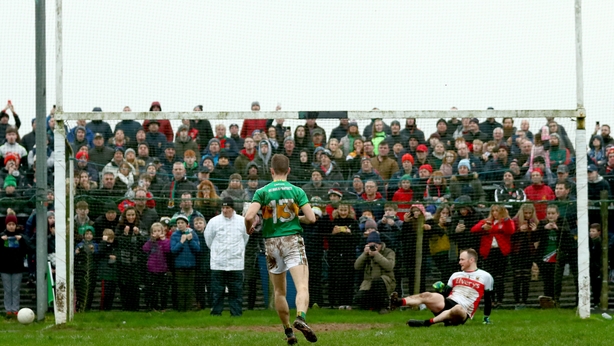 Motion 31
The Gaelic Players' Association are looking for a place on the CCCC, with input into matters related to inter-county games only.
Motions 32-33
In the first of these, Castlemitchell club in Kildare are looking for 16-year-olds to be allowed to play senior hurling and football – lowering the age-limit by a year. In the second, Kerry's Valentia propose that 16-year-olds be allowed to play in non-championship games for junior clubs with only one team.
Motion 39
This is the motion that is most likely to cause sparks to fly – Donegal are looking to move one of Dublin's Super 8s All-Ireland Senior Football Championship quarter-finals out of Croke Park. Last year, the first of the  Super 8s, the Dubs played two games at Headquarters, nominating it as both a neutral and a home venue. Donegal's motion calls for Croke Park to be ruled out as a home venue. They have some support, but many counties who are looking  for financial support from central coffers and conscious of the funds generated by the Dubs at Crorker, may shoot it down.
Motion 40
O'Loughlin Gaels are looking for the All-Ireland finals to be moved back to their former dates on the first and third Sundays in September, citing the pressure the earlier August dates cause on club fixture schedules and the loss of promotional opportunities.