Recently retired Kerry hero Kieran Donaghy believes Croke Park should have consulted with the players before introducing a radical set of rule-change proposals.
The GAA will bring in five new rules that could alter the face of Gaelic football, including a controversial limit on the number of consecutive hand-passes, for pre-season competitions and next year's Allianz League.
The Gaelic Players' Association have come out strongly against the changes, though at this stage there doesn't appear to be any way the rules can be to be overturned.
Donaghy, who retired following a glittering career earlier this year, said the row could have been avoided through a simple consultation process.
"I'm glad that the players have spoken up and the GPA have come out on this," he said, speaking to RTÉ 2fm's Game On. 
"Absolutely, we're trying to improve the games all the time, but a good thing to do would be to go through something like this beforehand with the players because the players are the ones fighting to try to win All-Irelands, they know the game and know what could improve it and won't improve it.
"Teams aren't going to start just throwing the ball up for grabs because they've used three hand passes up.
"When they're looking at this, a survey should be done with the players – and not for player power, but to get the feedback.
"If you get the feedback before they went ahead to change every players' approach to the game then maybe they might say 'this doesn't make sense'. The players are the ones who put their lives on hold for the games."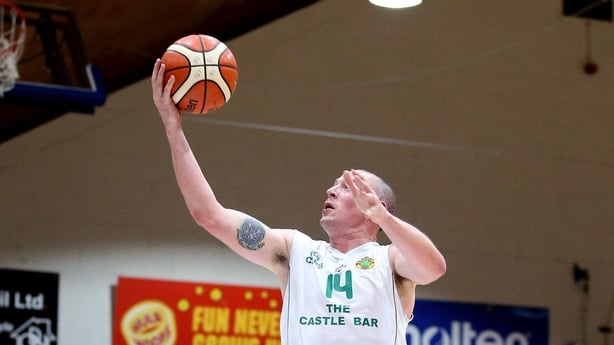 He's better known for the four All-Ireland medals he won with Kerry but Donaghy describes basketball as "probably my number one love" and still plays in the Super League with Garveys Tralee Warriors.
He believes the sport is "growing at an unbelievable rate" in in Ireland and has urged fans to attend this week's Belfast Basketball Classic, which features eight NCAA Division 1 teams: the highest level of the American college game.
"College basketball is very much like Championship football, it's do or die stuff. They only have 20-something games and these games count on their record back home. The excitement is huge, the crowds are massive. There's just a great buzz at it."
The 6'5 full-forward hints that he might have considered a career in basketball if he had had the exposure to the game that social media facilitates today.
"The neighbours next door would be ringing my grandmother at half 12/1 o'clock to say 'will you tell that young fella to stop bouncing the basketball'," he recalls.
"We're lucky to have these games on our doorstep. If I was 13 and these games were going on, and I somehow managed to get to see one of them, I can imagine it going to an even higher scale.
"It's so accessible now. Kids are on their phones and on Instagram and looking at their highlights from the night before. Every team's highlights are up, all the dunks and the top 10 plays. If I had that when I was young I would have been up watching that at 6 and in the gym before school getting some shots up.
"When I was young, there was a tape sent over from America, you used to have bring down to a guy and he'd change it from the American VCR to the Irish VCR.
"By the time you got watching the game it was maybe three or four weeks or a few months old but it felt like it was on last night".