Na Piarsaigh feel that they'll have their unbeaten Munster record tested like never before when they take on Ballygunner in Sunday's provincial decider.
The Limerick champions have won four Munster club senior hurling championship crowns since they made their county breakthrough in 2011.
They haven't lost a single game in the province and this weekend they'll aim to add a fifth O'Neill Cup to their remarkable achievements, to go with their 2016 AIB All-Ireland club title.
But a Ballygunner side from Waterford that they beat in the 2015 and 2017 Munster finals, both of them classics, will be gunning for revenge according to Na Piarsaigh impact forward Shane Dowling.
"They ran us ragged last year in the first half – I was watching from the stands injured that day – and we know how good a side they are," said Dowling, who played a huge part in Limerick's historic All-Ireland win this year, coming off the bench to great effect.
"The reality is, if you're a Ballygunner player with Fergal Hartley up at the top of the classroom, you're going to be saying 'right, enough is enough – they've caught us the last few years and it's about time we got one over on them.' We're aware of that, but we're ready for it.
"We played them last year and we played them three years ago – it was a one-point game after 58 minutes both days. The final score shows that we won by seven or eight points, which we did, if you look deeper into it, they were very, very close games."
Sunday's Munster final is at Semple Stadium on Sunday with a 2pm throw-in.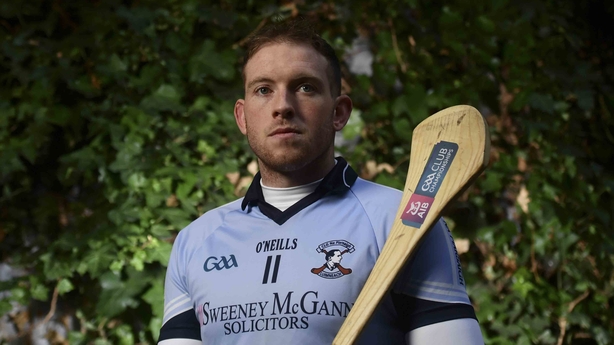 The Limerick city outfit come from a truly remarkable club, one that has enjoyed unprecedented success in recent years.
They only lost this year's All-Ireland club final after a replay to back-to-back champions Cuala of Dublin and just recently they retained the Limerick title for the first time in their history.
"People have a perception that we're a massive club, with massive numbers, with massive catchment area and that's not the case," said Dowling, speaking at an AIB event ahead of Sunday's Munster final.
"If you look at the starting team, there's a two-to-three-mile radius that would cover everyone's house. The people that are involved in Na Piarsaigh now and previously, there are a core amount, like every club, but there are no huge numbers.
"We have bigger numbers than rural clubs, I'm not going to dispute that, but everyone rows in together.
"Every one of that senior team is involved with an underage team because we know that we'll only last for so long, people put a lot or work into us when we were kids and now we're putting that back. We're a very close knit club, a very competitive club and the fear of losing drives us on.
"We have the county cup, we had it every second year but we said it's time that we stood up and showed we're better than every second year and we did that this year.
"We're a club in existence 50 years this year and we thought it was very important that we had the county cup, the Daly Cup, back in the clubhouse for that. Now it's up to us to try to bring the O'Neill Cup back there this Sunday."