Are you not entertained?
It is now almost universally recognised that Gaelic Football as a broad entertainment show is trundling ever deeper into a dark hole of possession and effective defending. The game as a spectacle does not reflect the evolved excellence of today's players' execution of the skills, athleticism and tactical acumen.
Our end product rarely reflects the brilliance and electricity of the game we all love.
The blame game started some time ago and, as ever, any new ills are usually the fault of forward-thinking coaches. The reality is that because the game is so forensically planned and played now, the rules of Gaelic Football no longer lend themselves to what the masses consider an entertaining game.
Demanding that people play the game stupidly without any care for the result so that there is a warm glow in TV studios and at home is not constructive.
After an inter-county summer of some discontent, the style of football currently on offer was again on the agenda following Magherafelt's defensive approach in defeat to Derry kingpins Slaughtneil last weekend.
@JOEdotie highlight of #derrysfc Slaughtneil midfielder soloing the ball for a solid 3/4 mins.... money back please #antifootball pic.twitter.com/Wdm8VRRiFV

— Darrell Coyles (@darrellcoyles) September 9, 2018
What do we want the game to be?
If we want the game to move towards a spectacle that showcases the playing values that are held most dearly then the rules of the game must reward the pursuit and achievement of those values.
To find a solution, the GAA must start at the end.
Football today, as played at the very highest level, can still be as compelling and exciting as it has ever been. Player understanding and ability has broken new boundaries. Of course, heroes from previous eras would also be better now on the back of our understanding of how to achieve that but it is a fact that the players today are the most skilful and athletically equipped that have ever played the game.
What is entertainment? What skills do we want to reward in the game so that they are promoted? What will Gaelic Football look like in three years' time when we cough up our entrance fee for any game from a national final to a Junior B league game?
If we, as an association made up of players, coaches, managers, administrators and volunteers, don't have a consensus vision for our game then we cannot move it anywhere.
Once this is agreed then rule changes can be considered that promote what people want to see. There will be minimal fuss from players and coaches; they will adapt and do what they've always done – find the most effective way to play the game individually and collectively.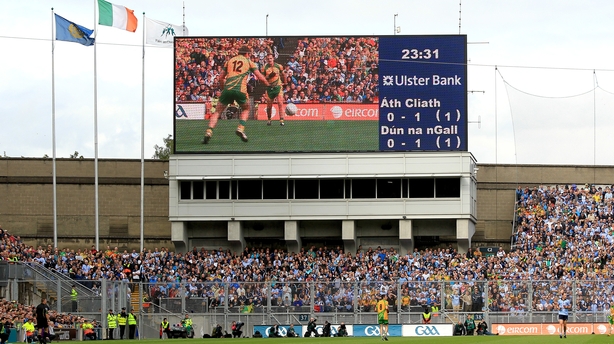 How did we get here?
The reality of where we are now with our game is that we have simply been slow learners tactically for generations. Since the last fundamental playing rule change – free kicks from the hand – the rules have been the same for everyone but we have finally evolved to the reality that the most effective way to play Gaelic football is to follow some form of these fundamental principles:
Protect the areas from which you will concede scores with extra bodies
Assign extra bodies to the key battle areas for possession
Create space in the areas you want to score from – primarily through counter-attacking
Blaming modern coaching and people who put some thought into how they set their team up is as lacking in imagination as sending a team out to play any form of "traditional" positional football. These coaches are simply doing what they have been tasked with: prepare their team to the best of their ability to compete in football matches.
Those who advocate insisting on something more aesthetically pleasing in terms of playing style irrespective of results do not have the best interests of their team at heart. Players want to win.
Our games provide an outlet for society's competitive spirits and warriors. If we underestimate the nature of our players in this regard, then there are other sports that will not.
The law of unintended consequences
Unfortunately, tactical evolutions in any sport always come with trickle-down consequences due to a lack of fundamental understanding of why a particular approach is taken. Crucially, the knowledge and skillset to coach the detail and nuance of a comprehensive gameplan usually isn't in place.
In short, coaches are aping what they see working on the TV without the basic understanding of why or how it is achieved.
The defensive horror shows that we have become increasingly familiar with are normally because one team perceives defensive football as the best way to neutralise an opponent's advantage in skills, athleticism or both. The reality is that they are right. Closing down space for a superior opponent dampens their capacity to hurt you.
As a starting point, if you are facing an opponent that in one-on-one situations throughout the field will win more ball than you, go past their immediate tackler and create or take scoring opportunities within range of the goals then, as a coach, you are abandoning your duties to not take a collective approach to interfering with that inevitable natural order.
When the ability gap is considerable between teams then stifling can achieve credibility on the scoreboard even if the chances of victory are only marginally greater than a traditional massacre. When a coach leads lambs into open field slaughter against obviously superior opponents at any level they can expect to be ridiculed for not preparing to at least minimise the damage. You might as well be hung for a sheep.
Another related noose hangs around the neck of our game at the moment in the form of the structure of our calendar and competitions. If we want teams to go after games, then they need matches they can win.
Hope and belief give birth to ambition and enterprise. Division 4 teams playing the cream of the country in one-off games puts everyone in their shell and neutrals already know that the days of believing in an upset of that magnitude are long gone. No-one is interested.
Solutions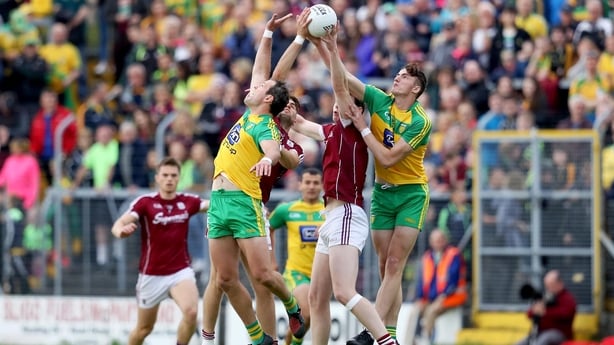 As opposed to rediscovering its soul, Gaelic football stakeholders must define what it wants the game to be and create an environment through playing rules that generates that spectacle. There are considerable challenges in that process.
For example, critics often bemoan the dwindling of kick passing in teams' attacking play, so how can you reward that? An offensive mark is the natural solution but will that encourage defenders to protect critical areas against the concession of marks. Do the rules need to preclude this? What are the consequences of related rule changes?
Coaches have complained loudly for some time about the ludicrous mix of convention and perception that governs the tackle in our game. The ambiguity and unreliability of refereeing this facet of the game is in no small part responsible for additional defending bodies around dangerous forwards.
Even the best defenders in the game cannot be left isolated because their best efforts in the tackle may be perceived as a foul and, as a consequence of the black card debacle, may also cost a team their best player.
In all of this there is learning from other sports, though none of it perfectly translatable to our game.
We are past the time when a re-imagination of how the wonderful skills of our game can be best represented in a dynamic, physical sporting contest.
The first and most important step is to understand what we want the game to look like and the means to create it can follow.