You'd miss Mayo all the same.
Love them or loathe them, and there are plenty on either side of that particular fence, they were great value and helped keep the All-Ireland Senior Football Championship interesting for the past three years.
To some, they're a bunch of serial chokers who could never get it over the line. To others, and this is by far the more realistic outlook, they're a brave bunch who got the most out of themselves and came up just short.
Without them, the race for Sam Maguire in 2018 looks already run.
Dublin have cruised into a fourth All-Ireland final in-a-row and look destined to retain the trophy. This will be the first summer in that run where they haven't had to beat the Green Above the Red and it's fair to say that during that time the Connacht outfit are the only side to give the Dubs a proper workout.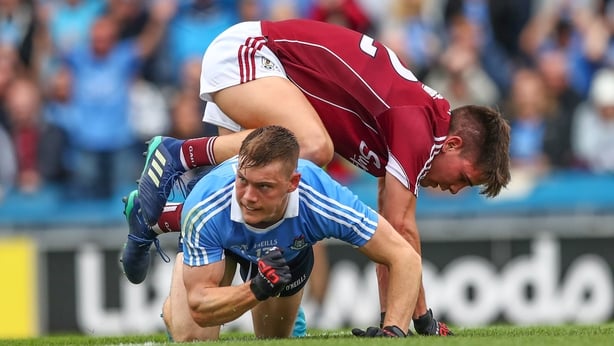 Since the start of the 2015 Championship just three teams have finished a game within a score of Dublin.
There was Kerry in the 2015 All-Ireland final that ended 0-12 to 0-9, but it was on a filthy day for football and had it been a dry day the winning margin would have been far wider.
This year Tyrone kept within a goal of the Dubs in Omagh in their Super 8s game, though there didn't look to be any real jeopardy in this game for the Boys in Blue.
Nope. The only games they've looked like losing since they dropped the 2014 All-Ireland semi-final to Donegal were against Mayo.
There was the 2015 All-Ireland semi-final that they took to a replay, the 2016 final that they also took to a replay and then lost by a point and, of course, last year's decider that finished 1-17 to 1-16 after another epic between the counties.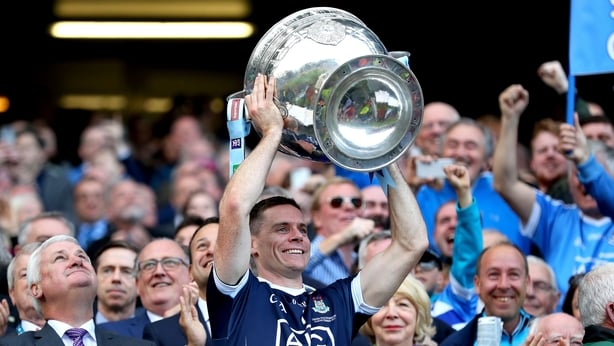 Mayo had to run out of road at some stage, as they did in the qualifiers against Kildare back when the country was in the grip of a heatwave and the Lilywhites mounted their successful Newbridge or Nowhere campaign.
So far in 2018 the Dubs have mauled Wicklow, Longford and Laois in Leinster, kept Donegal, Tyrone and Roscommon at arm's length in the Super 8s and, most recently, disposed of Galway in an All-Ireland semi-final.
They beat the Tribesmen by nine in the end, but the gulf in class was even wider with the Connacht champions getting a late goal through Shane Walsh to take the worst of the bad look off it.
They'll play Monaghan or Tyrone in the All-Ireland final on September 8 - teams they beat by a combined 22 points last year, Monaghan by ten in the quarter-final and Tyrone by 12 in the semis respectively.
It would be hard to argue that both haven't made jumps forward this year, but it's also hard to see either of them inflicting any real hurt on Jim Gavin's team.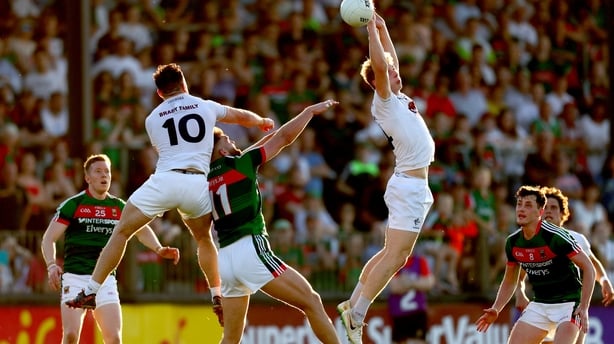 Dublin are hands down the team of the decade and if they keep on trucking they'll challenge Kerry's Golden Years side of the seventies and eighties as the greatest in GAA history. One more win and they'll have six Sam Maguires since 2011; Mick O'Dwyer's Kingdom collected eight.
This has been far from a vintage summer for football and the Dubs' dictatorship isn't helping interest levels, though that's none of their interest - all they need concern themselves about is keeping on winning.
There was just over 54,000 at Croke Park for their semi-final with Galway, the first time a semi-final under Gavin's six-year watch has attracted lower than 80,000. It's the lowest semi-final attendance since Kerry-Mayo in 2011.
Sobering reading if you're trying to balance the books in Croke Park with ticket sales making up the bulk of the annual revenue.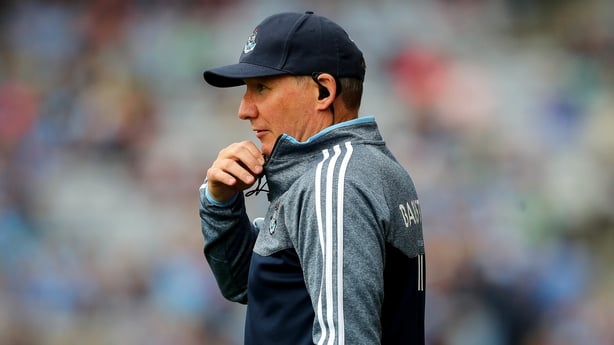 Gavin claims not to have noticed the smaller-than-usual crowd, sucking in air and tilting his head when he considered his answer one being asked about it. He said: "I didn't really look up to see it, but from what I could hear is that we had some fantastic support there."
There'll be a full house on Sunday 2 September, regardless of opponent, and Dublin will be money on to win.
What's interesting is the constant evolution of this team and they now seem to be on their third life under Gavin.
In 2013 they swashbuckled their way to Sam in their first incarnation and they tried to do it again 12 months later only to be mugged by Donegal.
This lead to their rebirth as a team rooted in defence, with Cian O'Sullivan as designated sweeper. With this new set-up they tended to bide their time and blow opponents apart with well-timed blitzes.
Now the new look model is grinding out the big wins, just like they did against Galway. A tight game at half-time opens up after the break and the Dubs pile on the points as they grow their lead.
Whoever they face in the All-Ireland final will do well to smash that template.