We'll be entering into brand new territory this weekend when the All-Ireland football quarter-finalists get stuck into the Super 8s.
Even though it is a three-game sprint spaced over four weeks, this is an enormous test of stamina too with only the fittest surviving.
Three of the four teams that have come through the qualifiers - Kildare, Monaghan and Tyrone - will be asked to play six games in seven weeks.
Any of these three, along with fellow qualifier Roscommon, could lose a game and still qualify for an All-Ireland semi-final, allowing the possibility of a team progressing that far despite losing two Championship games for the first time.
All-Ireland champions Dublin certainly seem the best set and their squad depth will be an asset, though their trip to play Tyrone in Omagh in the middle week promises to be one of the highlights of the GAA summer.
Dublin
The three in-a-row All-Ireland champions are justifiable favourites for Sam Maguire and they're the team to beat. This year they've had to cope without the departed Diaruimd Connolly and they won the Leinster final with injured goalkeeper and captain Stephen Cluxton in the stand.
However, there have been a few (slight) chinks of light for the chasing pack this season. Their Croke Park League defeat to Monaghan was a flat performance - something virtually unheard of under Jim Gavin - and they struggled to get out of the blocks against Laois the last day.
Strength: Experience. This bunch of players have been there and done that. They've won games every which way and they've almost forgotten what it's like to lose, having gone unbeaten in Championship since 2014.
Weakness: Motivation. How long can they keep on going? A four in-a-row is a tough thing to achieve.
Key man: Brian Fenton
Squad depth: Second to none, even without their most devastating forward with Diarmuid Connolly having opted to spend his summer in Boston.
Fixtures: Round 1 v Donegal, Croke Park; Round 2 v Tyrone, Healy Park, Round 3 v Roscommon, Croke Park
Kerry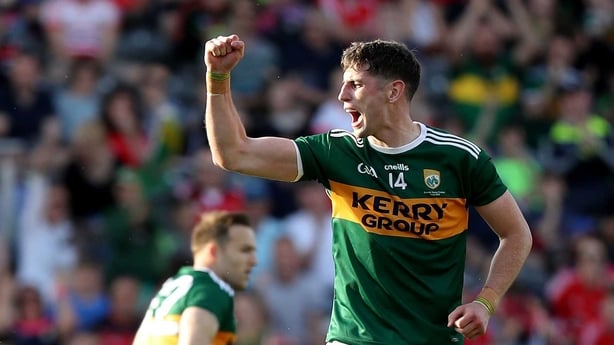 Kerry are the coming team, there seems little doubt, but will September come a little too soon for them? Possibly.
Their middle game against Monaghan could be the most interesting to the neutral, with what could be a sticky trip to Clones a fixture that could tell a lot about their chances for the remainder of the season.
Strength: Forwards. There aren't many counties with attackers like them, and no one has an inside line to match Paul Geaney, James O'Donoghue and David Clifford.
Weakness: Youth. This team is now full of recent All-Ireland minor winners. They look certain to add senior medals to their collection, but they might have to wait another year or two before they're mature enough.
Key man: Paul Geaney
Squad depth: Pretty good. The decision of Kieran Donaghy to hang around for another year was a boost in terms of experience and know-how.
Fixtures: Round 1 v Galway, Croke Park; Round 2 v Monaghan, Clones Round 3 v Kildare, Fitzgerald Stadium
Donegal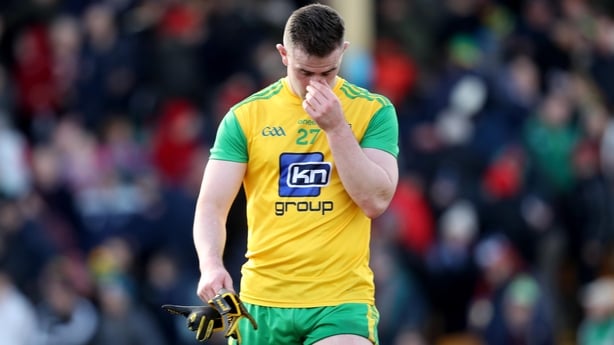 The Ulster champions are back with an exciting young team that has played some breathtaking football so far this summer.
Their relegation in the League came despite some encouraging performances while Tyrone's defeat to Monaghan and Monaghan's subsequent loss to Fermanagh helped their path towards the Anglo Celt Cup. Provincial titles in Donegal are rare things so it was an important staging post for this team.
Strength: Know-how. Donegal have been around the block a few times and there are plenty of 2012 All-Ireland winners still in the mix.
Weakness: Defence. Manager Declan Bonner has moved away from the defensive model favoured by predecessors Jim McGuinness and Rory Gallagher and this leaves them exposed at the back at times.
Key man: Michael Murphy
Squad depth: Thin and getting thinner. Patrick McBrearty's loss to injury for the remainder of the season is a serious blow.
Fixtures: Round 1 v Dublin, Croke Park; Round 2 v Roscommon, Hyde Park; Round 3 v Tyrone, Ballybofey
Galway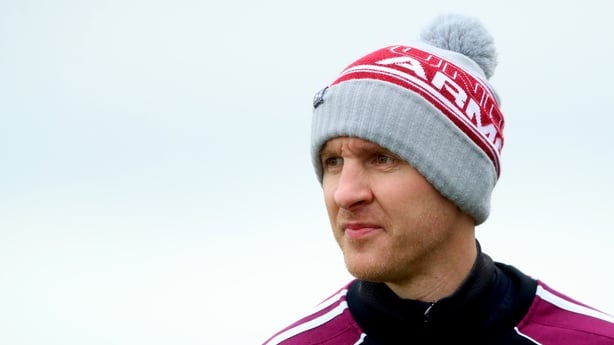 The previous two seasons were marked with halting progress by Galway and too often it seemed like a case of one step forward, one step back.
The introduction of renowned Tyrone coach Paddy Tally to the set-up coincided with a greater emphasis on stopping the opposition scoring. It's hard to see them being opened up in the manner they were by Kerry's direct ball into the big full-forward like they were 12 months ago. Is that enough to move them to the next level?
Strength: Solidity. After several years of playing open football, the Tribesmen realised that they needed to get mean - something they have achieved. 
Weakness: Transition. Getting bodies from defence quickly enough into attack has proven a problem.
Key man: Damien Comer
Squad depth: Pretty good. Manager Kevin Walsh has a number of players on the bench who can make a difference, though he'd like to have had Liam Silke and Michael Farragher, who opted out this season.
Fixtures: Round 1 v Kerry, Croke Park; Round 2 v Kildare, Newbridge; Round 3 v Monaghan, Pearse Stadium
Monaghan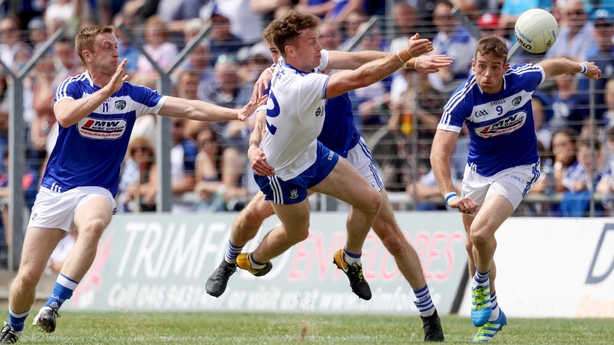 Monaghan are repeat quarter-final customers, but they have yet to make the big purchase and go through to the All-Ireland semi-finals. It's a stated aim for this season to make the last four by whatever means.
They'd rather have come through the front door, landing in Croke Park fresh, but they've had to do it the long way and are facing a run of five games in five weeks. It will be tester for them.
Strength: Maturity. This team have been amongst the top eight in the country for the better part of ten years so they know the ropes.
Weakness: Consistency. One day good, the next day bad. Can they string three strong performances back-to-back?
Key man: Conor McManus
Squad depth: One of the thinner squads in the Super 8s so their endurance will be tested.
Fixtures: Round 1 v Kildare, Croke Park; Round 2 v Kerry, Clones; Round 3 v Galway, Pearse Stadium.
Tyrone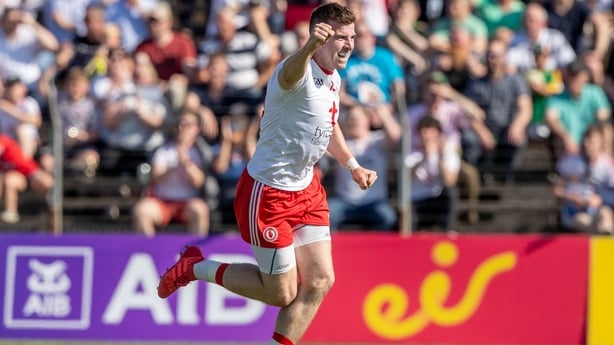 Tyrone were touted as the team that would test Dublin in last year's All-Ireland semi-final. That talk didn't last long after throw-in as the game quickly got away from them before ending in a 12-point mauling.
It still doesn't seem that they have fully recovered from that night and having looked near the finished article in 2017 they are very much a work in progress for manager Mickey Harte at the moment.
Strength: Strategy. The Red Handers are a well-drilled outfit and each of their players is tactically astute enough to know what they are doing.
Weakness: Accuracy. Their ability to put scores on the board runs hot and cold, with their conversion rate from frees a long-running concern 
Key man: Conor McAliksey
Squad depth: Mickey Harte has a good roster of Championship footballers, but perhaps lacks game-changers on the bench.
Fixtures: Round 1 v Roscommon, Croke Park; Round 2 v Dublin, Healy Park; Round 3 v Donegal, Ballybofey
Kildare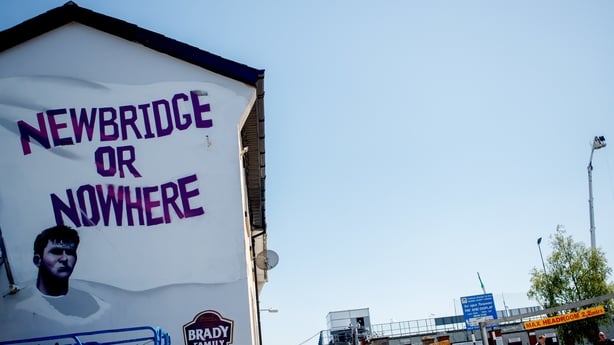 The comeback kids of 2018 who went into the qualifiers without a competitive win in either League or Championship for a full year. Leinster elimination by Carlow hardly hinted at a sudden upturn in fortunes.
But a sudden upturn is what happened, aided by a kind draw and then the Newbridge or Nowhere campaign which helped inspire them to victory over Mayo. They seem to be moving in the right direction - and quickly too.
Strength: Momentum. Following a humbling Leinster defeat to Carlow they have put together a string of encouraging results.
Weakness: Inexperience. Apart from their win over Mayo, these players haven't got a big bank of experience of beating the big teams on the big days. 
Key man: Daniel Flynn
Squad depth: Cian O'Neill hasn't got the strongest squad in the competition, but his resources aren't too thin either.
Fixtures: Round 1 v Monaghan, Croke Park; Round 2 v Galway, Newbridge; Round 3 v Kerry, Fitzgerald Stadium
Roscommon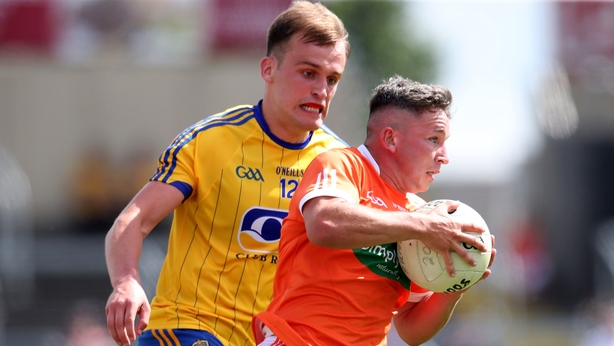 Roscommon played in two All-Ireland quarter-finals last year, a draw and a replay against Mayo, and had they lost the first they would have been better off. Instead, they finished level and the Green Above the Red mauled them the second day out.
That was a serious set-back, but they steadied the ship well and have beaten all the teams they've been expected to beat so far this year. Winning any more matches will require improvement.
Strength: Togetherness. This team has developed together under manager Kevin McStay and they fight for one another like few other sides.
Weakness: Style. They are are wedded to an attacking style that is likely to be exposed by the better teams.
Key man: Enda Smith
Squad depth: Probably the thinnest left in the Championship and this may be the thing that derails them.
Fixtures: Round 1 v Tyrone, Croke Park, Round 2 v Donegal, Hyde Park; Round 3 v Dublin, Croke Park.
Follow all four matches via our live blogs on RTÉ.ie and the News Now App, or listen to live and exclusive national radio commentary on RTÉ Radio 1's Saturday and Sunday Sport. Watch Dublin-Donegal live on RTÉ2's The Saturday Game from 6.30pm and Kerry v Galway live on RTÉ1's The Sunday Game from 3.30pm.