Taking Dublin out of the equation, there are significant doubts surrounding the other seven teams about to embark on their Super 8s campaigns.
It's fair to say that the Dubs haven't been tested yet this summer and that a few of their League performances may have offered some chinks of light to their opponents, but we're talking about a team that hasn't lost a Championship game since 2014 here.
The case for them to make it safely through to an All-Ireland semi-final is pretty rock-solid.
Kerry are the other certs to join them, but beyond that there are cases to be made for and against all of the other teams.
This weekend's two games between the four qualifiers are the most interesting because you can as good as draw a line through the losers in terms of potential All-Ireland semi-finalists
Seeing as the Kingdom are the best of the rest, we'll start with them.
Undoubtedly, they have the best full-forward line in the business and they're certain to start Paul Geaney, James O'Donoghue and David Clifford close to goal which bucks the trend in modern football of one and two-man inside lines.
They've changed style this year, and I'd imagine there was a bit of pressure from the fans in Kerry to do so, to a more attack-oriented set-up.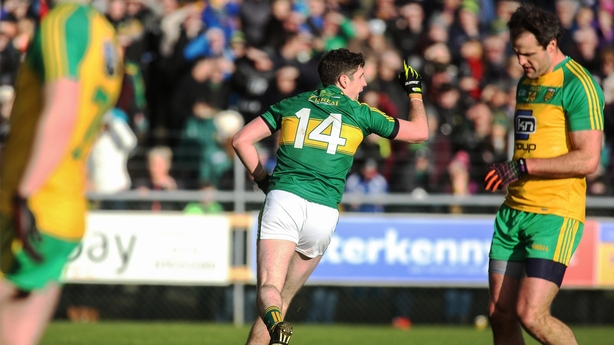 There was a realisation that they weren't going to beat Dublin playing defensively, with Mayo showing the last two years that the only way to match them is go at them and to go man-for-man.
The question is, do they have the players defensively to match Dublin's forwards? At this stage it looks as though they certainly don't. In terms of quality, Kerry's full-forward line are light years ahead of anything else that's around at the minute, but in terms of depth the Dubs are unparalleled - they have 10 attackers who can all make a difference.
This weekend the Kingdom meet Connacht champions Galway, who have flattered to deceive over the past few years. It's nearly 20 years since their last Championship win at Croke Park and if they don't get one on Sunday it will mark a significant set-back.
They have built a strong defensive platform, but I think they've taken it too far and they sit too deep and for too long, allowing the opposition to have the ball.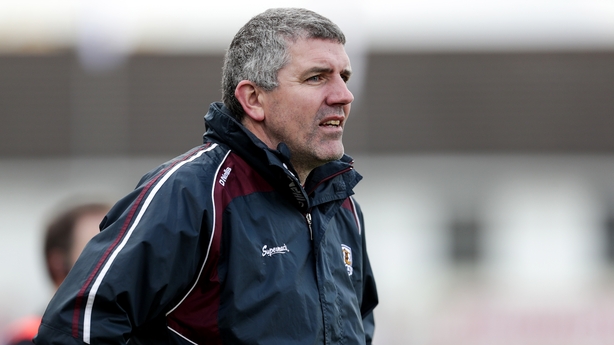 What they need to do is push out and attempt turn the ball over around midfield, which would make it easier for them to make the transition from defence to attack, something they've struggled with. If they allow Kerry to get as far as the '45' virtually unmolested they'll get hurt because the Kingdom have the players to blow them away.
To their credit, Kildare have answered a lot of the questions that had been asked about them through a productive qualifier run.
They lost to a well-organised Carlow side in Leinster and they very much looked a beaten docket. Since then they've won a few games, beaten a quality side in Mayo and backed it up with a businesslike display against Fermanagh.
However, this is a team that has blown hot and cold over the past few years and how they cope with three games in four weeks remains to be seen.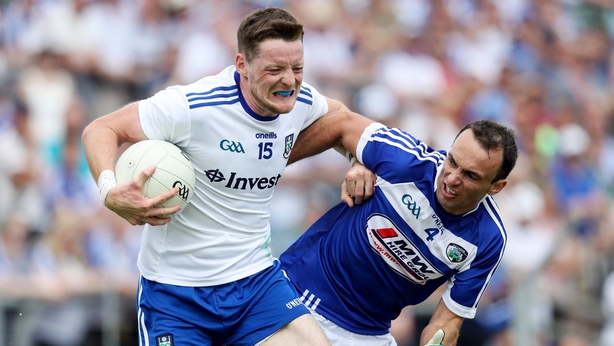 Rounding out Group 1 is Monaghan, a team I predicted would make the All-Ireland semi-finals earlier in the year. They looked the part when they beat Tyrone in Ulster and then did what they have done so often in the past, losing to an inferior team in Fermanagh.
What Fermanagh showed, with their tight defensive structure, was that Monaghan's slow build-up, moving the ball deliberately out from the back and rarely kicking it in long, has its drawbacks.
Over in Group 2, Donegal looked to be in great shape winning Ulster and then news broke that Patrick McBrearty was out for the season with a cruciate injury. That as good as ended their All-Ireland hopes this season.
He's been their stand-out player all season and one of the very best forwards in the country and they haven't got the depth to cope with his loss.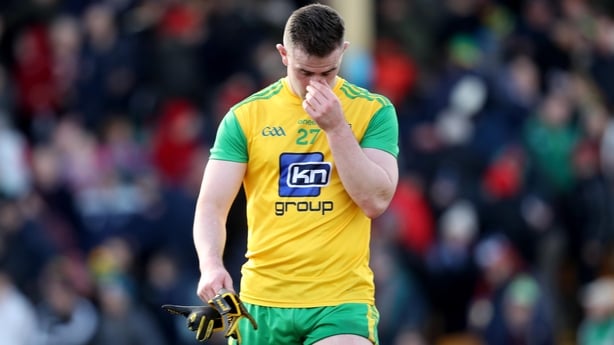 There are few players that can match his ability to get out in front of his man, turn and kick a score or his ability to make a run off the ball, loop around the ball carrier, take the pass and then pop it over the bar.
I've spoken here about Tyrone's issues often enough in the past, including free-taking and scoring enough in big games against the best teams.
And that leaves Roscommon, who were brilliant in beating Armagh at the weekend but don't look defensively or tactically equipped for the very highest level.
This weekend's two games between the four qualifiers - Monaghan-Kildare and Tyrone-Roscommon - are the most interesting in one way because you can as good as draw a line through the losers in terms of potential All-Ireland semi-finalists.
They all need to get off to a winning start because it's difficult to see them beating both of the provincial champions in their groups, which, realistically, they'd have to do if the lose their first game.
How players and management prepare and cope with the next month of football will be fascinating because it's something new for everyone. Before now, lose a quarter-final and you were out.
This year teams lose in Croke Park and they have to get their heads around having a second, or even third chance.