I think it's bizarre that the Leinster hurling final replay has to take place in Semple Stadium rather than Croke Park.
The reason for this is a Michael Buble concert at GAA Headquarters, which means Kilkenny-Galway has to go Thurles. As someone noted, it's a Connacht team in a Leinster final being played in Munster – bizarre.
I don't think either set of players, their management, the county board or the fans mind too much. Thurles is handier for them in a lot of cases, it's a fine stadium and a lovely pitch, but to me that's not the point.
On the pitch last weekend I feel that Galway showed a lack of respect for Kilkenny and it nearly ended up costing them a Leinster title.
Croke Park is Leinster's number one venue and this is a Leinster final. The game should be at Croke Park, end of story.
The decision to play the game outside of the province also raises sticky questions over the GAA's decision not to allow Waterford play their home Munster championship games in Nowlan Park, Kilkenny.
Waterford were made travel to Thurles and Limerick, rather than just up the road to Nowlan Park, which would have suited them far better.
Obviously it is up to the county board to get working on Walsh Park to ensure that it's up to scratch to host Munster games in the future, but why can't they use Kilkenny until then? If a Leinster final can be played in Thurles, a Munster game can be played in Leinster.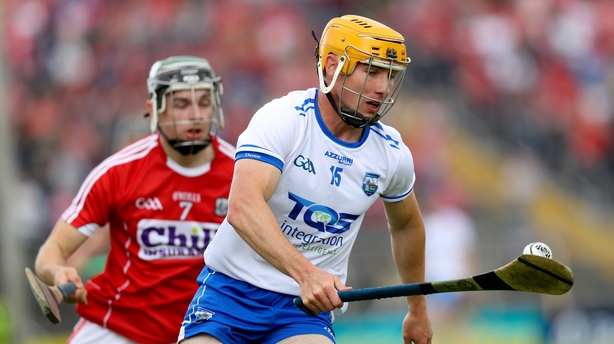 I, like an awful lot of GAA people, were delighted last week that Kildare got to play their All-Ireland football qualifier in Newbridge. They took a stance, showed that they weren't going to back down and eventually sense prevailed.
I'd say the GAA were thinking that two well supported counties like Mayo and Kildare along with Cavan and Tyrone as a double header would have brought about 40,000 people to Croke Park last Saturday evening.
They were probably also conscious of the fact that they couldn't have any football qualifier games there this weekend either because of the Michael Buble concert that's also keeping Kilkenny-Galway out of Croker.
It's a concern because it seems that the Association is more interested in earning money than anything else.
After the Newbridge or Nowhere controversy, GAA President John Horan came out and said that he was going to try to ensure that there would be no more concerts in Croke Park in the months of June, July and August.
It remains to be seen whether this comes to pass because the concerts are such huge money-spinners, but in my opinion they don't need this money and they need to start putting players and fans first because they should be the priority.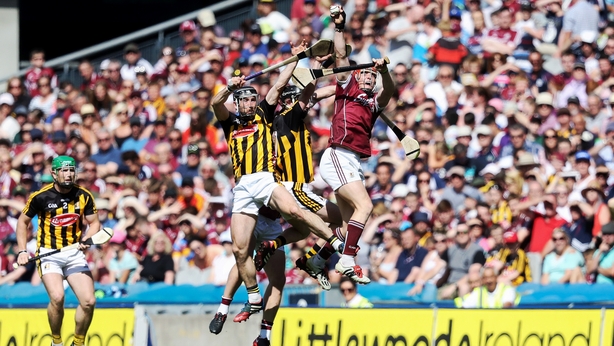 On the pitch last weekend I feel that Galway showed a lack of respect for Kilkenny and it nearly ended up costing them a Leinster title.
There was a lot of talk in the build-up from former players that this Galway side are as good as the two in-a-row side of the eighties and even that they were as good as Brian Cody's Cats team when they were at their best.
Not just because I was part of some of those Kilkenny teams, I felt that this was over the top. It's hard to ignore that kind of talk and I'm not sure they took last Sunday's game as seriously as they should have.
Galway's big men didn't turn up and also Kilkenny were right at the top of their game. This was a first match at Croke Park for seven of Brian's team and that was huge – they'll only grow from that experience.
I expect Galway to be better the next day, but I also expect Kilkenny to improve too.
The winner will be straight through to an All-Ireland semi-final and the loser will have to get ready for a quarter-final six or seven days later. That'll be three tough games in three weeks so the prize for the victor is real..
Kilkenny are closing the gap and improving all the time and I think they'll push Galway very hard in the replay. I'm going to tip the All-Ireland champions again – but they'll only win it if their big guns turn up.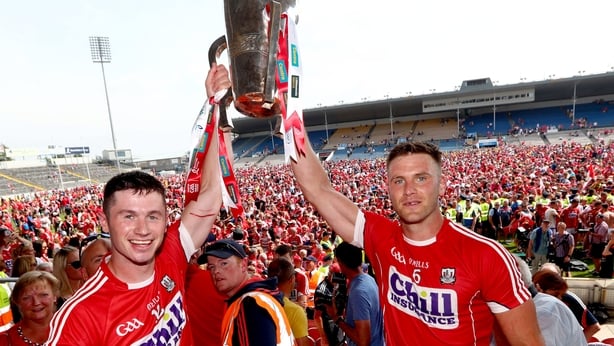 In Munster I was very impressed by Cork and on all form you'd have to have them as the All-Ireland favourites.
I know I've been harsh on them here this year and I've gotten a bit of stick from Cork people I know because of it. I have to say, they've continued to prove me wrong and I'm happy to say that they deservedly retained their provincial title.
Clare were excellent in the first half; their puck-out strategy was working perfectly and the ball going into John Conlon couldn't be defended against.
For Cork, Eoin Cadogan came in and did a great job on Peter Duggan, Colm Spillane put the shackles on Conlon and he was helped with the players out the field ensuring the quality ball going inside dried up and in Patrick Horgan and Seamus Harnedy they have forwards as good as anyone in the country.
Follow all the weekend's Gaelic football and hurling action via live blogs on RTÉ.ie/sport and the News Now app, watch live and exclusive coverage of Galway-Kilkenny on RTÉ 1 Television on Sunday and listen to live exclusive national radio commentary on this and all four Round 4 four qualifiers.