It shouldn't, but it still surprises me when people criticise a team like Fermanagh when they win a game of football as they did last Sunday.
In fact, the criticism started before throw-in at the weekend, with pundits hammering both sides for the way they play football.
I'll concede that it wasn't a great match to watch, but to me - and to anyone from Fermanagh - it was beautiful football.
Fermanagh were in Division 3 this year, Monaghan finished third in Division 1 beating Dublin and Kerry along the way and came into this game after a great win over Tyrone.
They have the smallest pick in the country and if you compare their forwards to Monaghan's there's no contest, yet still they won.
If Rory Gallagher had sent out his team to play old-fashioned 15-against-15 football they would have been wiped out.
Clare are a decent Division 2 side, they only just missed out on promotion this season, and Kerry put 32 points on them. Galway wiped the floor with Sligo. The same would have happened Fermanagh had they not taken the approach they did.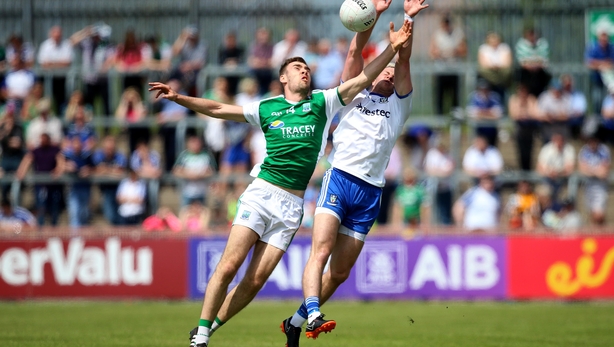 Do the people who criticise them really expect them to go out and just take a hammering?
Fermanagh's game plan was to keep it tight, stop Monaghan running up a decent score and ensure that they were still in the game coming down the stretch. This is exactly what happened.
It took a late goal for them to steal a great victory, but even had they lost they would have gone into the qualifiers in positive frame of mind after a good performance.
How are Clare and Sligo feeling now? Not very positive, I would imagine. Before the start of the summer Clare would have been targeting an appearance in the Super 8 and that's a long way away now. Fermanagh are just one win from the last eight.
I could understand people criticising them if they were pulling and dragging off the ball or engaging in persistent fouling, but all they did was play tough, aggressive football, follow the game plan and work like mad.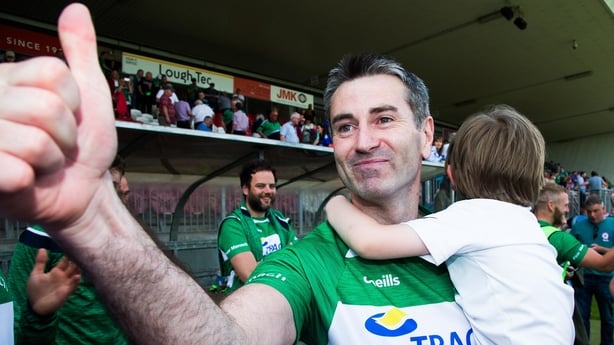 I don't think I would ever criticise a football manager who is successful. Rory Gallagher is a shrewd man and he was involved with one of the best managers we've seen in Jim McGuinness, who took Donegal from nowhere to the 2012 All-Ireland title.
He set up his team in a certain manner that posed Monaghan a challenge which they weren't able to meet.
It's been said before that teams that go into a Championship game as underdogs and have a great win, as Monaghan did against Tyrone in the last round, struggle in their next match and so it proved at the weekend.
They've now lost to Fermanagh, Down and Longford in recent years - three teams that wouldn't frighten the top teams in the country and that is a weakness they have. You'd never be confident of Monaghan beating a team from a lower division, unlike, say, Dublin or Kerry.
Fermanagh weren't in a great place at the end of last year and the players essentially showed Pete McGrath the door as manager. That put them in an awkward spot and they have more than fought their way out of it with Gallagher leading the way.
So far in the Ulster Championship, where they started with a win over Armagh, they've showed self-belief and a never-say-die attitude, they're brilliantly organised and they're making the most out of what they have.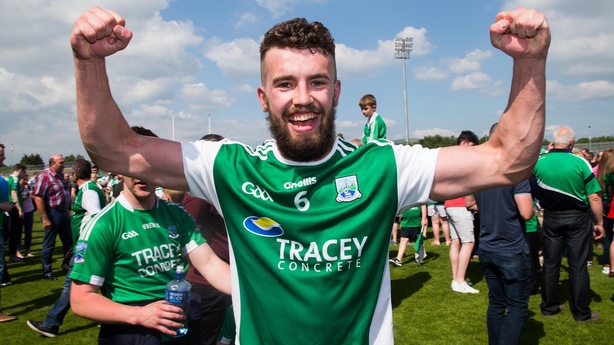 It's famously been said that Fermanagh is one half water and the other half Protestant so they have the smallest pick in the country and if you compare their forwards to Monaghan's there's no contest, yet still they won.
I remember in 2003 after we beat Kerry in that now infamous All-Ireland semi-final we came in for a lot of flak and the expression 'puke football' was born. We got some stick and we didn't really know where it came from.
It probably stemmed from the fact that we panicked a bit in the second half because we were a young team and we started fouling and defending our lead, but if you look back on that first half it was probably the best 35 minutes we ever played.
We used that criticism as a motivation because we wanted to prove people wrong. I've no doubt that Fermanagh will feel the same. What has been said about them can have a positive impact.
We've had a summer of shocks so far, with Fermanagh in an Ulster final and Carlow and Longford both in Leinster semi-finals and this, to an extent, undermines my argument for the need for a tiered championship.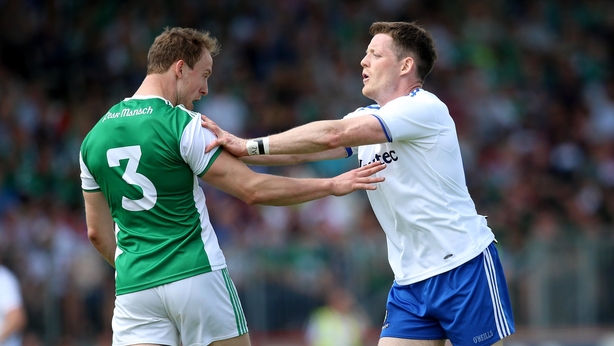 While a few shocks are great to see, they shouldn't be used to decide policy. One or maybe two of these teams might get to the Super 8 and if they do their season will end with three defeats, possibly heavy ones, and they'll be feeling pretty demoralised.
It'll do nothing for their long-term development and I stand by the belief that there has to be tiered competition in the Championship.
Looking briefly ahead to this weekend's second Ulster semi-final, Donegal haven't been overly convincing in their two games so far against Cavan and Derry. Normally being in the Ulster preliminary round is seen as a graveyard of ambition, but on this occasion I think it has been good for this young Donegal team, who have had a chance to learn and get more experience.
Down are not in a good place at the moment and I'd expect them to be beaten in Clones on Sunday.