It was a throwaway line at the end of a long interview, but it was a telling one from Clare's joint-manager Gerry O'Connor.
Speaking to the assembled media with the clash with Cork looming on the horizon, O'Connor spoke at length on a range of subjects: the challenges of the new Munster Hurling Championship, having a larger panel, the club-only April activity, League form, the 2017 season and why the Banner have failed to kick on from the memorable 2013 campaign.
His thoughts on the tactical criticism that came their way last year following the provincial loss to the Rebels was the final question of the day.
The response essentially that there is perhaps too much made of whether a team goes long or plays the ball short, and that Clare management want to empower the players in possession to make the best possible decision at that moment.
The final line was the most insightful.
"Last year, we may have focused more on Cork than we did on ourselves," he told RTÉ Sport.
In front of 45,558 patrons, Cork were crowned Munster kingpins, with Patrick Horgan helping himself to 0-13 and Alan Cadogan bagging 1-04 from play.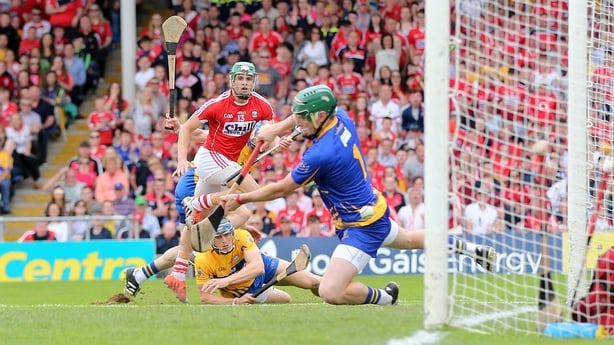 A five-point half-time lead was replicated at the end of 70 minutes in Thurles and there were few arguments from the Clare dressing room.
The Banner, however, will be pleased with their work to date in 2018. They were one of four teams in 1A to record three wins and two defeats, and were far too strong for the Rebels in Ennis, easing to a four-point victory in February after establishing a strong lad in the first-half.
Extra-time and free-taking was required by Limerick to advance in the League quarter-final clash, and while it was an unusual way to bow out of the competition, it allowed Clare focus on bigger prizes ahead.
"It was a surreal finish," he admits. "Nobody knew what way it was going to finish.
"The referee was ringing Croke Park to confirm that what was in the programme was actually going to happen.
"It was a bit of an anti-climax. If it was a penalty shootout, there would have been more drama.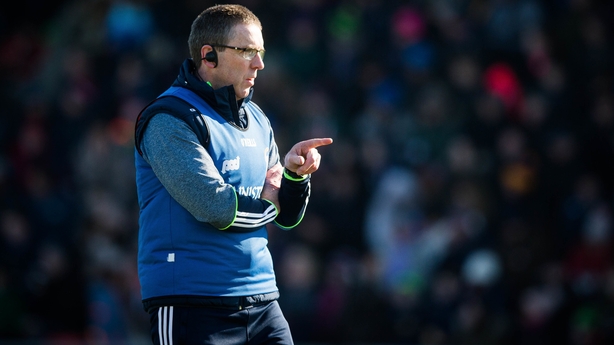 "Ultimately, while we were feeling sorry for ourselves and were a little disappointed after the game, it actually allowed us to switch from League format into Championship mode. It allowed us to conduct a review as to what went really well during the league and what didn't go well."
While Sunday's visitors travel with some form line to speak of, John Meyler, in his first year in the hotseat, has seen his team pick up just one League win.
They enter the Munster campaign as reigning champions and the scramble to make the top three places in order to advance is expected to be keenly fought. And fitness is likely to be key.
"You've got to ensure that the other guys who don't play on a Championship Sunday are trained to a degree that would allow them to compete the following Sunday if they are required"
"I think the strength and conditioning coach that has been challenged the most to put the best possible recovery methods in place could be the team that actually gets through this with no hamstring, no calf or flexor muscle injuries.
"We're probably at a slight advantage that we have a break after two weeks, which is helpful."
O'Connor also gave an insight into the approach that managemt will have to take to training during the demanding five weeks of action.
"You've got to ensure that the other guys who don't play on a Championship Sunday are trained to a degree that would allow them to compete the following Sunday if they are required.
"There are the guys that have gone through 75 minutes in the Munster championship, they go into recovery mode.
"The guys that got 20 minutes or so will train with the rest of the panel to get them up to the tempo that will allow them to train the following Sunday."
Early @morningireland sports bulletin including @DuignanMichael on the weekend's hurling; cycling, soccer and more with @sportsdes #rtesport pic.twitter.com/o2liczN56i

— RTÉ Sport (@RTEsport) May 18, 2018
Follow Limerick v Tipperary and Cork v Clare this Sunday via our live blog on RTÉ.ie and the News Now App from 1.30pm, watch live and exclusive TV coverage on RTÉ2 or listen to exclusive radio commentary on RTÉ Radio 1.