Alan Cadogan is delighted to have older brother Eoin beside him as Cork begin their Munster Championship campaign on Sunday.
Eoin was one of a rare breed in recent times, the dual player, but the 31-year-old has thrown his lot in with the hurlers after several years focusing on football.
The brothers have been on the pitch together in the hurling Championship for just three minutes to date - Eoin came on as a late sub against Clare during Alan's breakthrough season in 2014.
"It's great to have him back and it's nice to have a bit of company going to training," the younger sibling, who turns 25 today, told RTÉ Sport.
"Over the last couple of years, he was trying to get me to come to the footballers and I was trying to get him to come to the hurlers. Eventually, I won," he joked.
"To be honest, we didn't talk about it much. I didn't try to persuade him, I left it up to himself.
"He just felt that he kind of wanted to give hurling a go. He could never actually fully focus on hurling because he was balancing both of them.
"Eoin's at an age where he has maybe another two or three years at the top level. Knowing Eoin, he loves a challenge and there's huge competition for places there. He's not just coming in to make up the numbers. He knows that himself and he'll be pushing hard for a starting place."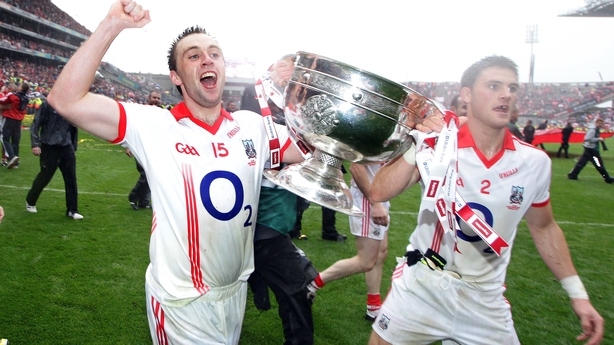 Alan was in the stands when Eoin lifted Sam Maguire with the Cork footballers eight years ago and credits his brother as a formative influence.
"I can still remember that All-Ireland," he said. "I would have been about 16.
"It seems a distant memory now. Hopefully, we can get back there this year in the hurling.
"He'd guide me on and off the field a lot over the last couple of years.
"When I was younger, he probably introduced me to the training environment and what it took - being 16, 17 and what it took to be an inter-county footballer and hurler.
"I kind of learned from that and he took me under his wing in certain aspects both on and off the field.
"He gave me a platform to go forward and thankfully it worked out and I made my debut in 2014."
Alan plays both hurling and football with club Douglas but believes that the era of the inter-county dual player is over.
"I don't think it's possible," he said. "I'd always encourage kids to play as much hurling and football, especially with their club.
"As regards to inter-county senior level... I think it's possible as minor and under-21 to play both but because the game is constantly changing, you have the new format this year, the level of intensity, the preparation, the professionalism is increasing another 10 or 15 per cent over the last two or three years.
"I just don't think it's an option anymore to play hurling and football."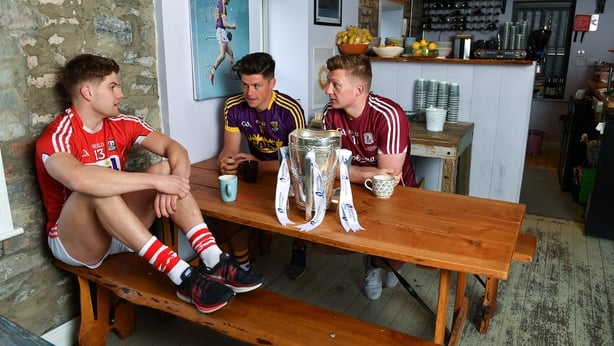 Alan was a minor and Under-21 footballer with the Rebels but has no doubt which code he sees his career progressing in.
"It's hard; it's which one you enjoy more, which one do you think you're going to get more success in because, at the end of the day, you want to win and get as many medals as you possibly can.
"I'll nail my colours to the mast with regards to hurling. I'm 25 this year and I see myself playing hurling until I retire."
Alan is looking forward to the challenges of the new Munster round-robin format, which begins in Pairc Ui Chaoimh on Sunday against Clare.
He scored 1-04 when the sides met in last year's provincial decider.
"We have two home games and then two away games but we're not looking past Clare," he said.
"It's a game we're looking forward to. They'll out looking for a bit of redemption after last year's Munster final.
"It's a new format - you're playing four games in five weeks. It's a completely new structure with new challenges but you're going to be playing more games than you're actually training.
"Recovery is going to be a huge thing, so there's a small few challenges there."