April is the cruellest month for the club footballer promised some sweet competitive action. In most counties, despite the many promises of last year, the month has remained a wasteland as far as club fare goes.
The Irish Times reported earlier this month that less than half of counties had scheduled a round of club championship games for 'club month'.
Of those brave counties that were going all out and scheduling two rounds of championship fixtures for April 2018, it was revealed that all bar one were already playing club championship in April to begin with.
Roscommon were the only county to actually move two rounds of club championship games into April in 2018 though this act of reform is made rather less impressive by the realisation that they were playing those two rounds of club in early May before now.
Hurling, happily, remains largely exempt from all this hand-wringing about the club month. All bar one of the elite hurling counties are running off club games this month with Clare that sole exception.
As April draws to a close, cracks are beginning to appear.
The Irish Independent reported today that Armagh - who like the rest of Ulster are leaving 'club month' entirely free of club championship action - are on a collision course with the GAA over their jaunt to Portugal.
It's probably fair to say that an inter-county training camp in a foreign country is precisely not what 'club month' is supposed to be about.
Indeed, it would be hard to find anything in the world less in keeping with the spirit of 'club month' than an inter-county training camp in a foreign country.
It essentially amounts to a giant middle finger to the entire concept.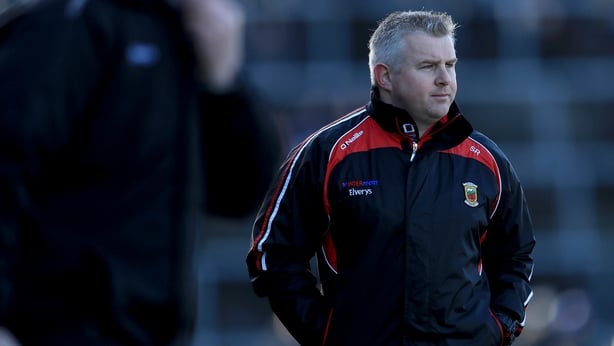 Meanwhile, over in Connacht, Mayo county board chairman Mike Connelly bluntly insisted this week that the concept was not working and that the GAA needed to either revisit it or else force counties to comply with the edict.
He seemed to speak for the counties that tried to enter into the spirit of club month and were now wondering if they'd hamstrung themselves for doing so. Mayo, whose practice it had been to schedule a couple of rounds for June, and then run off the rest when the county side exited the Championship, did play one round of club action in the first week of April in 2018.
But Connelly described the month as a trying experience, consisting of constant battles with the clubs and county management.
He empathised with the position of the county manager - usually pegged as the grasping villain in this debate - who has to be constantly wary of counties stealing a competitive advantage.
The Mayo chairman noted that Galway, their opponents on the 13th of May, had not bothered with the club month.
"You have a situation where certain counties have an advantage over another. It must be fair to all concerned. It must be," he told Mike Finnerty for RTÉ.
"We're trying to keep everybody happy, and it's not simple.
"I'm personally not happy with the situation, for our clubs, ourselves, and our county senior team. It's just not working.
"We now have a situation where we're battling with our [senior] management team, we're battling with clubs, and we're trying to draw up a fixtures plan that can deliver games."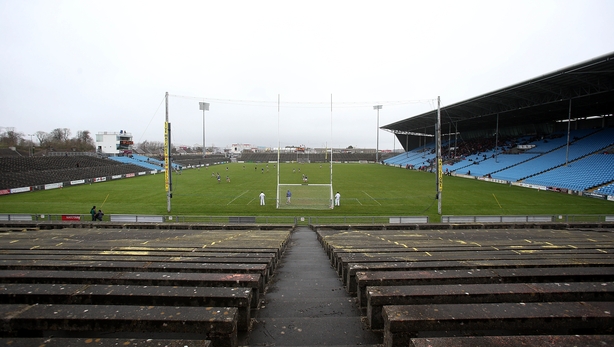 'We're trying to keep everybody happy...'
If six words could be found to describe the GAA's predicament on fixtures, then these would be them.
Managing the GAA clearly involves balancing and appeasing a sprawling mass of constituencies and competing interests.
For instance,
The players and supporters who want to see more big games between the top teams versus the players and supporters from weaker counties who want more summer action and who pout when a two-tier championship is mooted.
The players who don't want to have club championship games running into Christmas and the new year versus the supporters who cling to the tradition of the September finale.
The players and supporters who moan about refereeing and disciplinary inconsistency versus the players and supporters who want to preserve physicality, common sense refereeing and who take to the streets when a player is suspended for anything...
...etc, etc.
Most frustratingly for the decision-makers, many GAA folk flit unthinkingly between all these camps without appearing to realise they often conflict with one another.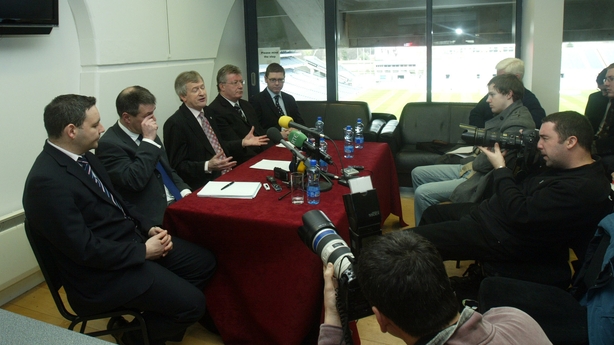 The central problem for any fixture scheduler is that amateur players are competing at multiple levels - club, senior, third level.
The GAA has to adjust its calendar for the most insanely busy of players while ensuring enough activity and a fixed calendar for those only playing club.
A simple apartheid between county players and club players - with county players removed from the club scene altogether - is anathema to the GAA and would likely be received by the faithful as a shameful departure. It was hard enough saying goodbye to the dual inter-county player.
In the words of Margaret Thatcher, "that is out".
As usual, there seems to be a belief that with a bit of intelligent design, everyone will be made happy and hard choices will be avoided.
But not everybody can be kept happy. Something's got to give.
And if the association are serious about providing a somewhat less farcical calendar for club players, then the great union of inter-county managers must be taken on.
We can fairly say that ambitious inter-county managers and club footballers who are not playing county are full-on enemies in this battle. Their interests are more or less inimical in this matter. Satisfying one will almost inevitably entail upsetting the other.
One has to acknowledge the anxieties of inter-county managers. They are more high profile than any county board official and are judged by results. They're understandably ultra-concerned by the notion that any opponent is stealing a march on them in terms of preparation.
In 2016, Longford manager Denis Connerton hit the roof over the county board's decision to arrange so many club league matches for the month of April.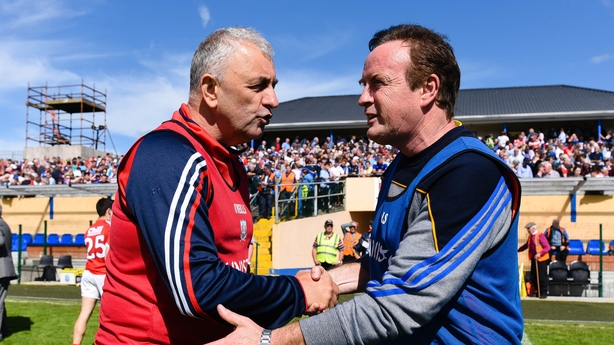 He was breathtaking candid about it too, telling RTÉ that he didn't think his team could beat Offaly and were now preparing for the qualifiers.
"My preparations have been extremely poor. I'm extremely angry with the fact that there's so many club games being played in the county.
"For example, club matches started on Tuesday and they will finish on Sunday 1 May and that is our preparation for the Leinster championship.
"At this stage we feel we are unable to beat Offaly in the first round on 15 May and we are preparing for the qualifiers."
Connerton was so candid that people speculated that he was engaged in some audacious form of mind games but, sure enough, Longford suffered for their lack of prep and were demolished by Offaly in O'Connor Park. As usual with Longford, they revived in time for the qualifiers, just as Connerton had said, and ended up dumping out reigning Ulster champions Monaghan in Clones later that summer.
Connerton was understandably sick that his preparation was being hobbled when Offaly's most likely was not. If one county manager is training his charges like demons in the month of April, then every other manager will feel the need to do likewise.
The April club month won't last if it is a voluntary effort and counties feel they are going to suffer for adhering to it. It will have to be enforced strictly to ensure a level playing field with a harsh penalties for transgressing the rules.