Recently retired Meath hurler Stephen Clynch reflects on 15 years soldiering in the second tier of the game for the love of his county.
The Kilmessan forward toiled in the wilderness of the inter-county game, with many believing his talents could have graced even the brilliant Kilkenny sides of the noughties.
He scored the extra-time winner against Antrim in the infamous 2016 Christy Ring Cup final replay - "our Holy Grail" - and also collected five Keogh Cups and a Nicky Rackard title in his time with the Royal County.
Clynch earned the respect of every team he faced, but was he ever tempted to take his talents elsewhere?
"I've never had an offer," he told the RTÉ GAA Podcast.
"Had I got an offer to go somewhere else, would have I taken it? Honestly I don't know the answer to that question. It's unlikely.
"Kilmessan is a very passionate hurling village. There'd never be any chance of going to play hurling for anyone else. It was never on the radar."
Meath's incredible Christy Ring glory was the peak of his career. They were forced to play the Saffrons a second time in the decider after the Croke Park scoreboard mistakenly had the Royal down as one-point victors when the game had actually ended in a draw.
"It was bizarre," Clynch recalled. "It's well documented now about the scoreboard being wrong in Croke Park.
"We were presented with the cup, we went home, had a good session and we got something Meath hurlers wouldn't be used to - a presentation on the back of a truck! We were interviewed and everything.
"By Tuesday our WhatsApp group was going mad again, 'will we replay this or what are we going to do?'
"I remember training the following Sunday morning and looking at some of the younger guys. It was a tough session. I remember looking around and thinking, 'these guys are very serious about this'. The last couple of days had been forgotten about.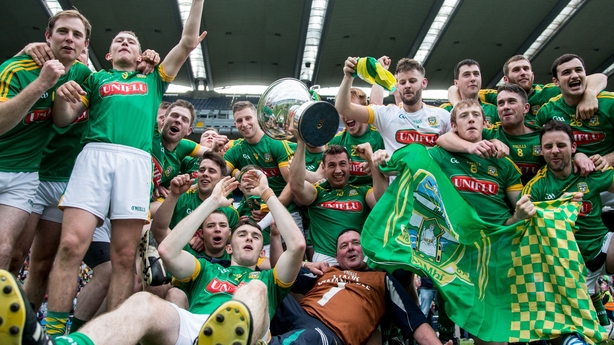 "The fact is the first match was a drawn match. End of story. We weren't Christy Ring champions so we had to go and put that right.
"A Christy Ring Cup match is as good to us as a championship match in Croke Park because that's the level we're playing at. That's all we know.
"There's some really, really outstanding games played in the Christy Ring year that little people know about apart from the few people there from each county. Over the years we've had some top-class games with other counties.
"It was the very same as someone winning Liam MacCarthy for us. That's all we can win and it was our Holy Grail at the time."
A trip to the USA with Leinster for the Railway Cup was an eye-opener.
Rubbing shoulders with the cream of the province showed him the hunger that teems out the very top guys. particularly Brain Cody's Cats.
"I intend to hurl - for as long as I'm able to walk - for Kilmessan."
Getting a glimpse at how the other half lives was enlightening, but Clynch is satisfied with the path he's taken, and proud of his endeavours for club and county.
"I recall that trip in 2005 to Boston. An element of me was saying, 'Jesus, where am I going with theses lads?' You're walking into a dressing room with some of best lads who have ever played the game.
"But when you talk to them and you see how passionate they are about hurling, even if it's only pucking a ball around a car park before the match, you can see the passion oozing out of them.
"I competed at the level we were playing at in county Meath and that's all that I could compete at. Maybe if Meath were supported a bit more and playing at a higher level then you could prove (he could have starred against the best).
"I'm happy with the decision I've made. I will miss the game, there's no doubt about it, but I'll be an avid supporter regardless, and that's the way I'll be for the rest of my life.
"I intend to hurl - for as long as I'm able to walk - for Kilmessan, or as long as they'll have me anyway!"