Aidan O'Shea hopes the honour of captaining Ireland on their International Rules trip to Australia next month will help to take his mind off Mayo's most recent All-Ireland final heartbreak.
Manager Joe Kernan announced his squad earlier today and handed the Breaffy man some extra responsibility for what will be his fourth time facing the Aussies.
"I'm delighted to be asked and it's a huge honour," he told RTÉ Sport. "I really enjoy it (International Rules).
"I always wanted to play it as a young fella growing up. I've been lucky to play in a couple of series over the last couple of years so it's something I've always wanted to play in and I'm delighted to do so again this year.
"Last time out Berno (Bernard Brogan) was captain and I think Michael Murphy was captain when we were down there as well.
"It's not an added pressure to me, we've a strong squad coming together and we're going to do our best to try and win the series. My job is hopefully to lift the Cormac McAnallen trophy on behalf of the boys and that's as far as I see it.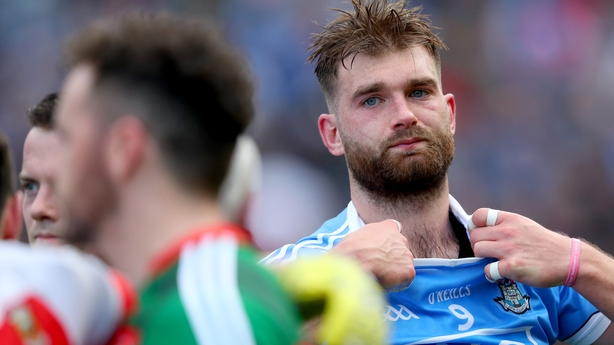 Mayo missed out on Sam Maguire to Dublin for a third successive year last month. That the margin was again just a single point surprised many but, for O'Shea, the knowledge they're not far off the promised land is little consolation for a fourth final defeat in six years.
"I'd expect us to be close, we know we're a good team," he said. "Close isn't really something that helps me through the winter months or helps any of the boys - we want to win the All-Ireland.
"We were really close this year, let it slip in the last couple of minutes; that's the way football is. We could have lost to Derry in the last minute this year, small margins win games. We executed really well on the day but just failed to get over the line.
"You invest a lot of time in it and then, when you come up short, it's obviously hugely disappointing. If it didn't influence your life, it wouldn't really matter.
"You go back to work and your attention span drifts off very easily because you're obviously hugely disappointed. When you go about your daily business, it floats in and out.
"Things move on very quickly, other things in life are very important too - work, club, family. Things have to move on."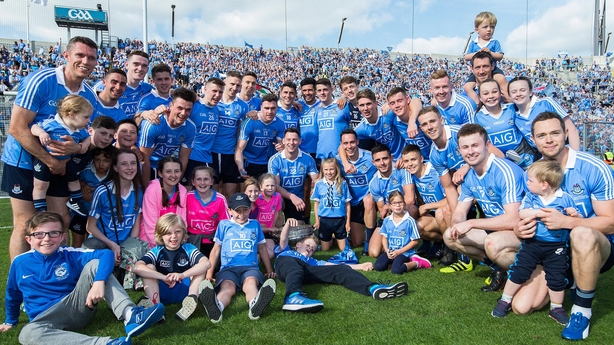 O'Shea doesn't subscribe to notions of Dublin going on to win 10-in-a-row or being split in two to give the competition a chance.
"It's going to take a serious team to beat them," he said. "Dublin have won three in-a-row now and it's the general path people think they're going to go.
"They've got new players coming in coming out year in year out, you see the strength of their bench, Players of the Years, All-Stars, captains of their country or whatever.
"These things are cyclical. Dublin are going through a serious period of dominance around every age group. Their player strength is huge. They've got their structures together. Their underage is unbelievable.
"They obviously have huge numbers but that's just the nature of the beast. You can only play 15 players, 21 on the day. It's up to everybody else to get their house in order, get their structures right. There's no reason why teams can't compete.
"If someone sat down now that's what people would think, that Dublin will win the All-Ireland next year and they're favourites no doubt, but it's up to us and the rest of the teams that are knocking around to try and stop that. We'll be doing our best to try and do so."
Australia v Ireland will be live on RTÉ Television on November 12 (5am Irish time) with the second test live on November 18 (8.45am). There will be a highlights show both evenings.