The absence of the suspended Diarmuid Connolly and injured Michael Darragh Macauley cannot be underestimated as Dublin seek to continue their dominance of Gaelic football, according to RTÉ pundit Joe Brolly.
The All-Ireland champions take on Westmeath in Sunday's Leinster semi-final without the star duo, with Connolly serving a 12-week ban for making contact with an official while Macauley continues his recovery from a knee injury.
Dublin are nonetheless expected to have comfortably too much in the tank for the Lake County at Croke Park this weekend, but Brolly believes that as the Championship rolls on, Dublin will struggle to fill the void left by Connolly in particular.
"You see the absence of Michael Darragh McAuley and Diarmuid Connolly, both really powerful players who break through, and even when they aren't scoring themselves they are setting up a lot of scores," Brolly said on RTÉ's Saturday Sport.
"Dublin are somehow going to have to compensate for that.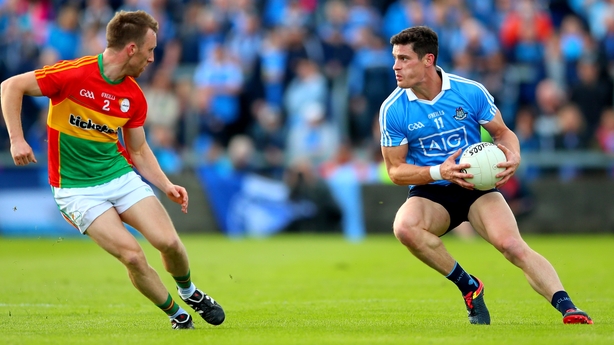 "Do not underestimate the significance of McAuley and Connolly, because, a bit like Michael Murphy, although Connolly doesn't often score freely because he's so heavily marked, it's his positional sense, the fact that he's the fulcrum of the attack and the fact that he takes the pressure off the other attackers around him, that's the important thing.
"It will be interesting to see, as the stakes get higher in the season, how Dublin are able to cope.
"What in the end separates you, what makes an All-Ireland winning team or a team that wins four All-Irelands, what's the difference between a team like that and a team like Mayo or Tyrone, teams who are continually competing at the highest level?
"The difference is the couple of exceptional players that give you that extra bit. There's just the feeling around that the Dublin team is starting to edge back to the pack again, particularly without Connolly."
Connolly could return in time for a potential All-Ireland semi-final, but Brolly is concerned that the St Vincent's forward's absence from the game for the next couple of months might cause him problems when he is eligible to return.
"I was talking to one of the St Vincent's boys and he was saying: 'We have a problem here. Diarmuid can't train with the club, he can't play hurling, he can't play football'.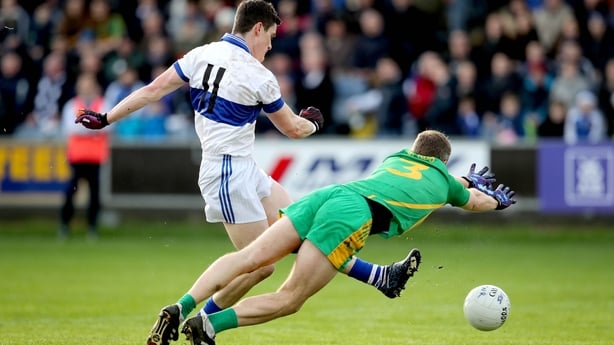 "Normally if you're suspended you can go and play hurling with your club and keep your interest and motivation up.
"Diarmuid's a fellow who needs to be motivated and needs a disciplined lifestyle, and it's a very, very long ban.
"I know we've said this before but it's something the GAA needs to look at, a citing commissioner and a match ban proposal rather than this sort of really ridiculous ban that puts a guy at this stage of his career out of the sport altogether for 12 weeks. It's crazy stuff.
"Someone like him, where discipline can be a problem on and off the field, and the structure of training four or five times a week is gone, particularly at the height of the season now, I wouldn't underestimate the impact that it might have.
"Jim Gavin's got his work cut out here."