Dublin ladies footballer Sinéad Goldrick says that she and her team mates don't have to deal with any of the issues that recently forced Ireland's Women's National Team to threaten strike action.
Ireland's women went to the brink of strike in a row with the FAI over their treatment before their demands were met.
Goldrick says that the Dubs, like most leading ladies football teams, are well looked after - but she does argue that more can be done to help promote women's games.
"I was looking at the (Ireland) girls and I felt they didn't want to be in that position," said the former Dublin captain, speaking to RTÉ Sport.
"They just felt there was an injustice and I respect what they did. I just really hope they get the standards that they have put down. I'm not too sure what happened in the background but as players nobody wants to be in that position.
"They probably felt they weren't getting anywhere so they that was their only option but personally looking at it from the outside, I had huge respect for what those players did."
When Goldrick started playing for Dublin eight years ago the players didn't get so much as a sandwich or a cup of tea after training.
That has changed now, with hot meals provided after every session and game, along with plenty of gear, access to gyms and professional management set-ups, but women's sport still has a long road to travel in this country before it gains parity of esteem with it's male equivalent.
"We've a good set-up in Dublin. It's just you want that public exposure, you want the media to have an interest in it and tell the story of the ladies Gaelic footballers as opposed to just games," said the Foxrock-Cabinteely player.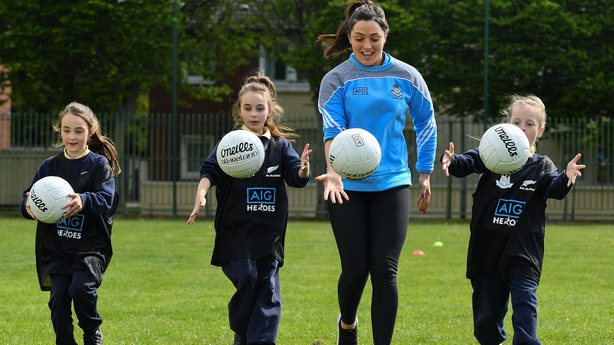 "There are stories behind players. Again it's up to the players to give those opportunities, to give those stories.
"I think there are 180,000 playing ladies football. There are so many clubs all over Ireland. It's just about getting those girls and guys to have an interest in watching our games.
"I've seen huge improvements from when I was playing five years ago, the standards have increased. Also us as players, our expectations are higher.
"Lidl and AIG coming into the set-up on the business side, they value ladies football. It's just within that you need the public to be aware of when the games are happening and have that interest," said Goldrick, who was speaking at an event to launch the AIG Heroes initiative aimed at supporting local sporting bodies.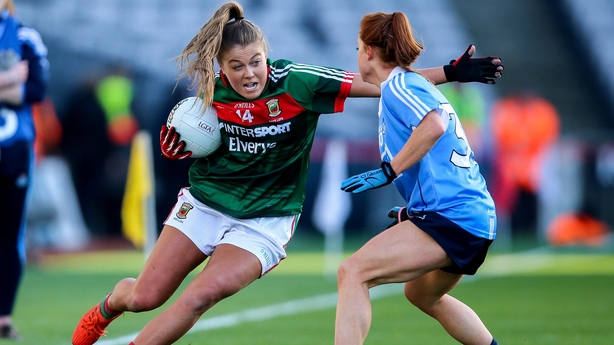 In March, Dublin's ladies footballers played Mayo at Croke Park before the Dublin-Roscommon men's League game, which was a first and a huge boost for the profile of the sport.
"It was excellent," said Goldrick, a member of the Dublin teams that have lost the past three All-Ireland finals to Cork. "It was a one point game. So if you're looking at it from an entertainment perspective, it was a high-quality game.
"It was the first (ladies) league game to be played in Croke Park. That's the kind of step you want to be seeing happen more often. They are the opportunities that can really showcase the game.
"These are easy wins for people. If they're going to watch the hurling, they'd go and watch the camogie," said Goldrick who knows a bit about promotion given that she works in public relations.
"It's just about leveraging those opportunities. Especially in the league there can be double-headers. It was great with the Dublin-Mayo match and I'd be hoping that there'd be more to come next year."