We live in a world now where the reaction to every performance seems to be over-the-top.
A one-point defeat is the worst in the world and a one-point win means you're the best thing ever. The margins are fine, but the reactions are polar opposite.
I'm someone who enjoys watching sport and looks forward to the analysis, particularly in football, because I am a former player, I have an interest in coaching and the tactical side of the game fascinates me; I want to hear why experts think games were won and lost.
Obviously enough, I do a bit of punditry and analysis myself and I try to be measured in what I say. I'm not doing this to try and get myself noticed and if that means I get dropped I won't lose any sleep over it.
I started thinking about this last week when Joe Brolly was speaking about Colm Cooper following the news of the Kerry man's retirement. As we all probably know well by now, Brolly maintained that Gooch didn't have a 'warrior personality'.
He used the big games against Tyrone, the 2003 All-Ireland semi-final and the finals in '05 and '08, as his examples, saying that he never did it against us. That's taken as gospel and I can guarantee you that since then in pub debates around the country people were quoting Joe to support their argument.
But as someone who played in each of those games I can tell you that Cooper was well able to do it against Tyrone. He played particularly well in the two All-Ireland finals and to my mind he was exceptional in '05.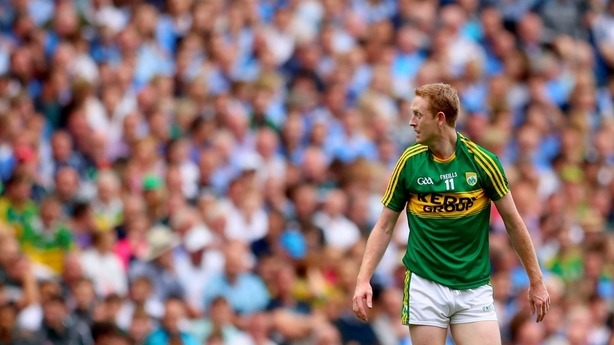 Because they lost those game he's not a leader because he couldn't get his team over the line, but this is a case of history rewritten. There's only so much any single player can do.
I remember in '08 Packie McConnell made an incredible save from Declan O'Sullivan and if that had gone in I have no doubt that Kerry would have won the All-Ireland. If that had happened, the Kingdom would have had the measure of Tyrone, the spell would have been broken and Gooch would have been a warrior.
That's taken as gospel and I can guarantee you that since then in pub debates around the country people were quoting Joe to support their argument.
What's said on television, in newspapers and online by well-known faces is listened to and taken as true by a lot of members of the public so pundits have a responsibility to be balanced in what they say. Pundits aren't right all the time and we don't know everything - for example, I think I only got one of four of the League finals right this year!
I remember when we beat Armagh in the 2003 All-Ireland final I was accused of diving to try to get an opponent sent off. There wasn't any conclusive video evidence at the time, but there were analysts who were happy to say that I was cheating.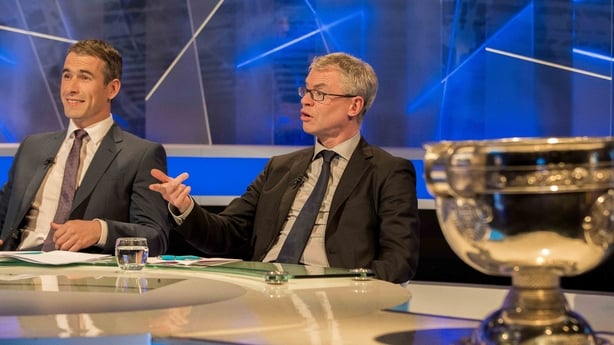 Some lads stay away from it, but I always enjoyed seeing and hearing what was said about me after a match. I knew whether I had been good or bad and I had no problem with honest analysis. This was different though because it had been on television and people assumed I had taken a dive.
My conscience was clear, but that's the sort of thing that can see someone stuck with a reputation they can't shake off and I remember there were plenty of times I had to walk away from situations where people came up to me in public to tell me I was a cheat.
I know some people in my own county have accused me of being over-critical of Tyrone and I must say I was surprised by this. I've said Tyrone are overly defensive, but I've never made any secret of the fact I'd like to see Mickey Harte playing more attacking football so I'm not sure why people would take offence at that.
Players, managers and fans all deserve honest and balanced analysis from pundits, not over-the-top reaction and people trying to get themselves noticed.