I was delighted to hear Eamonn Fitzmaurice come out and push back a little bit against Dublin in his media conference on Tuesday.
He clearly knew what he wanted to say and he said it very well - Dublin are a serious team and deserve all that they have won, but they are as cynical as anyone out there.
Firstly, it's no harm to push back a bit against the Dubs in this way and, secondly, it says to me that he's laying down a marker. He's getting the siege mentality going within his squad and not so subtly trying to influence the referee.
Because of this, it's a long time since I have looked forward to a League match as much as I am Sunday's League final between the two.
Even before Fitzmaurice made his comments, I was expecting a fairly physical one because there's no love lost between these two sets of players. We saw that when they met in Tralee a few weeks ago on a night when sparks flew.
'There's been a distinct lack of balance' - Kerry manager Eamonn Fitzmaurice on the recent criticism of his team pic.twitter.com/EE0TPBk0J1

— RTÉ Sport (@RTEsport) April 5, 201
This is an important match for Kerry because they have had so many attempts to beat Dublin in the past few years, they've come so close and they still haven't been fit to get it over the line.
I also expect Dublin to win this one. They have had it put up to them by Kerry, Monaghan, Tyrone and Donegal this year in the League and not one of them were able to beat them. They've looked a bit shaky at times but, bar the draw with Tyrone, all of those times were away from Croke Park.
They are back in Croke Park this weekend and that will suit the Dubs.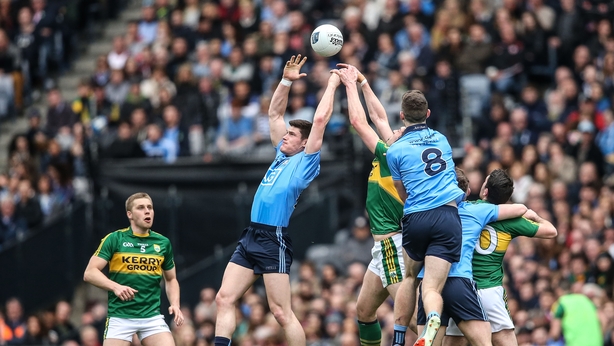 As well as looking forward to this match on Sunday, I can't tell you how much I enjoyed last weekend's final round of regular season games - I had the telly and radio on and I was glued to Twitter as well.
There has been some amount of talk about it since then too because it was such an exciting day of football.
And what happens next? For most counties it's six, eight, maybe ten weeks until the start of the Championship and for fans it's all the way away to the All-Ireland quarter-finals in August before the real football starts.
The GAA are missing a trick here. It's been said before, but it bears repeating - the Championship should have some league element in it to. Combine the two competitions, tighten up the season, more games for player, more excitement for fans.
Croke Park might point to the introduction of the Super 8s instead of the All-Ireland quarter-finals from next year, but I'd question the need to introduce round-robin groups so late in the season.
By that stage of the summer it should be cut-throat, knock-out as we build towards the final.
The GAA is based on tradition and small moves take place very slowly. They should be praised for the way the League finished up last Sunday, but more change is required.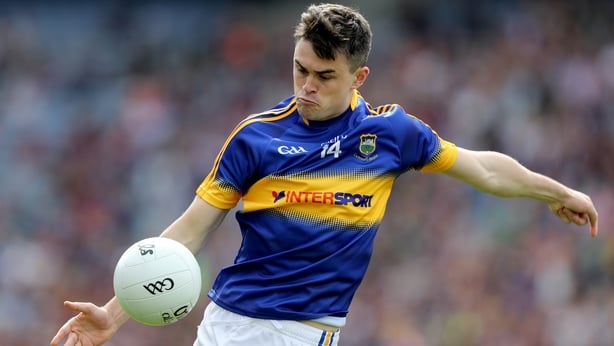 Casting a quick eye over the other three League finals over the weekend, I think Westmeath will win in Division 4 against Wexford because they have a bit more momentum, they have a few good summers with two Leinster final appearances on the bounce behind them and a bit more power up front.
In Division 3, I think Tipperary played their League final last weekend when they got the winning goal with the last kick of the game against Armagh to secure promotion so I'm favouring a Louth team who have impressed me this year.
And in Division 2 I'm going for Kildare to beat Galway. The Tribesmen just about came out on top when they played last week, but Kildare were already promoted and made 14 changes. They'll have their frontline players back on Sunday and their better forwards will exploit Galway's struggling full-back line.