New Wexford hurling manager Davy Fitzgerald says he was "relieved" to leave his post as Clare manager but insisted he had the backing of the vast majority of the Banner players.
Fitzgerald stepped down as Clare manager last month and was quickly confirmed as Liam Dunne's successor in the Model County on a three-year term with a review to take place after the first two years.
Fitzgerald admitted that "he didn't see it coming" but was swayed by the enthusiasm of the Wexford County Board and its chairman Diarmuid Devereux.
Speaking to RTÉ Sport about his Clare departure, Fitzgerald said that despite differing reports, he had the support of the majority of the squad.
In fact Fitzgerald, who led his native county to both All-Ireland and National League success in his five years in charge, said the aspect he found most difficult was the sharp criticism of his former team-mates, insisting that they were "cutting the back" off him for the last three years.
Addressing reports that player power eventually ousted him after Clare bowed out of the 2016 Championship after defeat to Galway in the quarter-finals, the 45-year-old refuted those suggestions.
"The players are getting a lot of stick in Clare that they don't deserve. 95, to 96 or 97% of them players I would die for.
"Maybe one or two of them have lost their ways a small bit. Or maybe their dads have, but apart from that, them Clare players are great lads.
"They didn't organise anything against me. I more or less told them after the Galway game...like if you were in the dressing room you would know that I knew I nearly had enough.
"I asked them to see would they like a change of voice, that's exactly the words I put to in their mouths.
"I would have great time for them," and revealed he received calls, texts and even cards from members of the panel since his departure.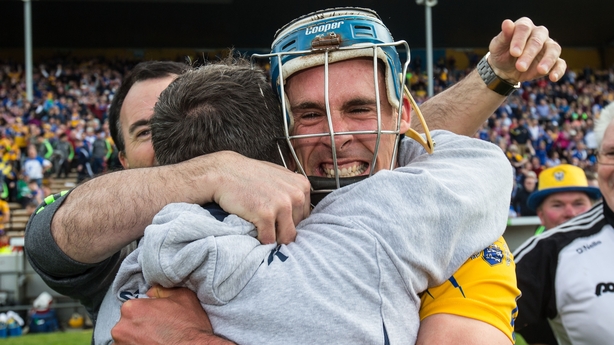 The three-time All Star, who won the Liam MacCarthy twice as a player, felt the most stinging criticism came from within his own county, and most disappointingly, from his former team-mates.
In the end he says, it took its toll on the Sixmilebridge clubman.
"I was more relieved to get out of Clare," he said.
"I had fellas I played with cutting the back off me for three years. I haven't seen too many of them coaching anyone to win anything.
"There's no real logic behind any of it because they can't stand up and say they have done anything themselves.
"I remember going home [after leaving Clare] and saying, 'I don't have to listen to that anymore'.
"The way I felt treated, and probably betrayed by some of them, was unreal, but that's the way it is and it is over."
Fitzgerald believes the criticism over his style of play, deemed ultra-defensive in some quarters with a rich calibre of players at his disposal, was ignoring the age profile of his youthful panel.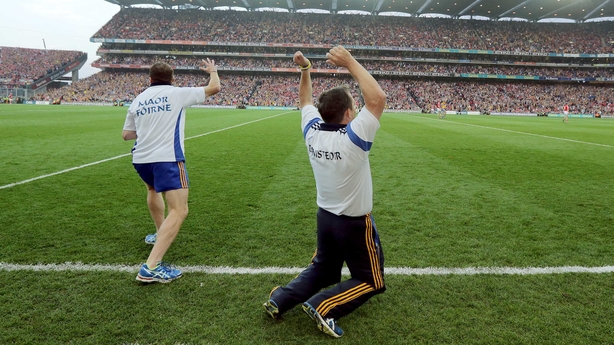 "The style is based on the players you have. What I was dealt with was mainly a bunch of 20, 21 year-olds and you had to make sure you were covered in all angles.
"You had to make sure the systems you were playing suited them.
"I look back on it with no regrets and I'm happy."
The next chapter will take him to Wexford, with the County Board hoping Fitzgerald can break Wexford into hurling's top tier, and more specifically, the top six teams in the country.
Fitzgerald admitted to RTÉ Sport that his intention was to step away from the inter-county scene following a lengthy playing career and stints with Waterford and Clare, as well as his role as Director of Hurling with LIT.
He met chairman Diarmuid Deveruex, and subsequently the Committee "out of courtesy" and while he still had reservations given the travel required, he was swayed by their passion and enthusiasm.
Fitzgerald is adamant however that he has little to prove in management.
"I don't need to do this. I don't need to do this from a hurling point of view, or to prove anything. I don't need to do it for a money point of view, I'm okay myself expenses-wise.
"It's just their desire. I said, 'Okay, we'll give it two years'".