Wexford County Board chairman Diarmuid Devereux hopes new manager Davy Fitzgerald can help the Model County break into hurling's top six and paid tribute to the outgoing Liam Dunne.
Fitzgerald, who stepped down as manager of the Clare senior team last month, was officially confirmed as the new man in the Wexford hotseat last week on a three-year term with a review to take place after the first two years.
Speaking to RTÉ Sport, Devereux admitted that the arrangement was largely down to fortunate timing and also confirmed that Donal Óg Cusack, who linked up with Fitzgerald's backroom team in Clare this year, will not be part of the coaching ticket.
"It was just fate really," he said when asked about the circumstances surrounding the appointment.
"We heard that Davy had left Clare, or was about to leave Clare, and sure there is no County chairman in the country who wouldn't have sought a meeting with him.
"From the time I started speaking to him until right up until the end last Thursday, I just knew that there was something between Wexford and Davy that would work."
A 60-year Championship hoodoo against Cork was ended this year for the Model men before they bowed out meekly to Waterford at the quarter-final stage, and Devereux is hopeful that Fitzgerald can lift their current standing in the game.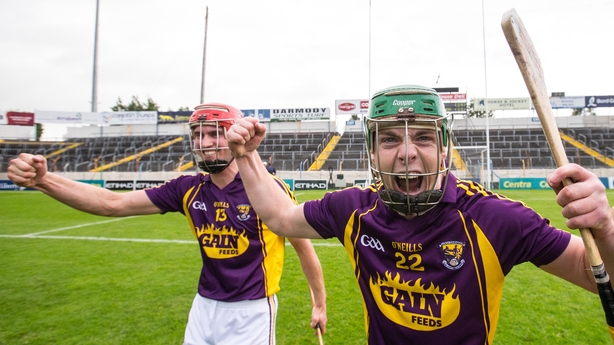 While he expects the 2017 campaign to be a time for Fitzgerald to bed in his ideas and improve structures further, he is confident that the 2013 All-Ireland winning manager can get the Leinster side competing for silverware.
"We're number nine in the [National] League. We've had some good wins, but we want to move from nine up the ladder to maybe six, get into the top six and get into the shooting areas for titles down the road.
"The target is to move on the good work over the last five years and move us from number nine in the League to number six.
"If we could achieve that in three years, I think game on."
An All-Ireland winner with his native county in 1996, Dunne spent five years at the helm and despite being interviewed for the position last week, was ruled out of the running.
Devereux paid tribute to the role Dunne played since his appointment in 2011, referencing his influence in the structures put in place that saw success for the U21 and intermediate teams.
"Liam and I came in together five years ago when Wexford hurling was on its knees. Everybody knows that, we were going absolutely nowhere," he said.
"We knew we probably had five years together.
"We had a fantastic relationship. I can't speak highly enough of the man."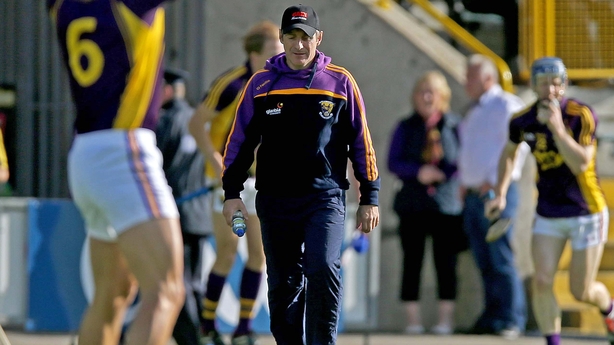 Devereux conceded that five years is "a long time" in hurling and said that Dunne understood the impact a fresh voice and approach could have on the squad.
"I'd say one of the first people to pick up the phone and ring Davy Fitzgerald and congratulate him was Liam Dunne."
With the oldest in the county panel just 25 years of age, development squads in place, 15 hurlers set to feature in next year's Fitzgibbon Cup and three senior college teams competing in the A grade, Devereux added that Fitzgerald's proven record with getting the best out of youthful squads was a critical factor in getting the post.
"His passion and hunger for hurling is something that has to be seen to be believed. I have never met anyone with as much passion to take on a job," he added.
The chairman also confirmed more details on the management ticket.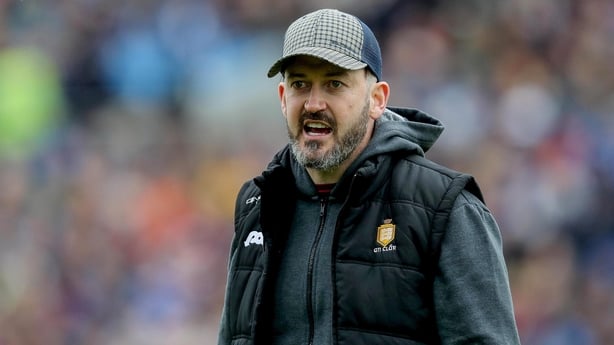 "Donal Óg Cusack is not coming. Davy is bringing his own backroom team with him. There will be two Wexford selectors," he told RTÉ, with one being the three-in-a-row U21 manager JJ Doyle.
Doyle will also take charge of the intermediate team.