The GAA's Central Competitions Control Committee has started the process of dealing with an objection from Glen against the awarding of last Sunday's All-Ireland senior club football final to Kilmacud Crokes.
The Dublin club won the final by two points, 1-11 to 1-09, but the outcome has now been challenged after the Dublin side had 17 players on the pitch as Glen took a '45 in injury time.
Paul Mannion and Dara Mullin had been substituted, with Tom Fox and Conor Casey both coming on.
Mannion was at the side of the pitch about to come off when the '45 was taken, while Mullin remained on the goal line.
Glen's subsequent attack went wide, but the club asked the CCCC to provide clarification on the matter.
The club was instructed that under official rule, 6.44b(I) an investigation could only be launched if Glen officially submitted an objection, despite guidelines stating potential infractions of this rule can be instigated by appeal or an "inquiry by the committee in charge", so the Central Competition Controls Committee (CCCC) could have chosen to investigate without a request from Glen.
That objection duly came late last night following a meeting of Glen's players and the process of investigation has begun.
What happens next?
The GAA forwarded Glen's objection to Kilmacud this morning. The Stillorgan-based club now have the right to counter object and have up to three days to do so, with the deadline arriving on 11am on Saturday.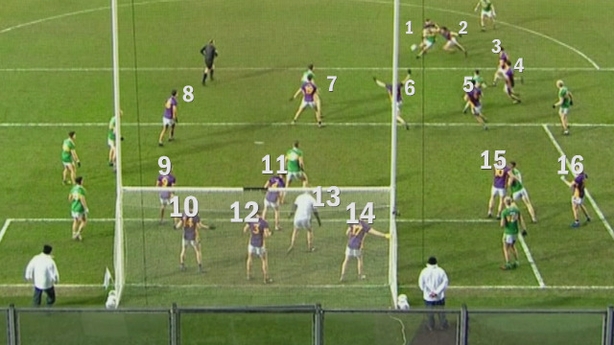 Kilmacud can also choose to proactively inform the CCCC that they won't be counter objecting.
If there is no objection this then allows the CCCC to schedule a hearing on the matter.
The third option available to Crokes is to submit a written admission that they had 16/17 players on the field as alleged in the objection by Glen.
If Kilmacud Crokes counter object or don't submit a written admission, a hearing will be held by the CCCC.
When this takes place depends on what course of action Crokes decide upon, and when they choose to respond.
It is understood that the CCCC would like to hold a hearing within 24 hours of any Kilmacud response. That could mean a hearing being held as early as Thursday or as late as Sunday.
Once the CCCC make a decision in the matter, three days are then allowed for an appeal against the decision.
If the CCCC decided the game has to be replayed, any potential rematch could take place as early as the weekend of 4/5 February.
Depending on the process it could be as late as 18 or 19 February as it's understood a Glen player is due to get married on 11 February.