Last year should have been a golden one for the Cork footballers.
They responded to the ignominy of a first ever relegation to Division 3 by taking maximum points from their league games.
Things got even better when they came up against a Kerry side who were All-Ireland runners-up and widely touted as the only realistic challengers to Dublin's dominance.
Thanks to Mark Keane's late goal, the Rebels produced one of the shocks of the season to beat their old rivals in championship for the first time since 2012.
The eight-year wait for a Munster title was surely about to end?
Tipperary had other ideas. A day after the centenary of Bloody Sunday, the Premier men wrote their own history with a deserved 0-17 to 0-14 win that secured their first Munster Cup in 85 years.
Ahead of this Saturday's provincial semi-final against Limerick, Cork forward Brian Hurley admits that the need to atone for that defeat is a powerful motivation.
"It was a tough one to take obviously," he told RTÉ Sport.
"The Munster final, we were expected to win but it doesn't happen sometimes. You can look into it a hundred different ways but personally you've to look at yourself and your own performance and how you can improve as a player.
"We had chances and we didn't take them. If you don't take your chances at that level, you're going to be punished.
"Last year was a small disaster, but that's sport. They were good on the day, we under-performed and they won it.
"We discussed the game, went into the detail, looked at ourselves. It's about dusting yourself down now and getting ready for a new championship.
"The hardest part was the wait this year. We didn't get back training until the 19th or 20th of April properly. You're doing it all on your own and you don't know what level you're at. But I think we're after improving.
"The narrative is negative but we're just looking forward to championship. There may be a small bit of bitterness from last year but that's what makes good teams. We've trained hard over the last few months and we'll be ready."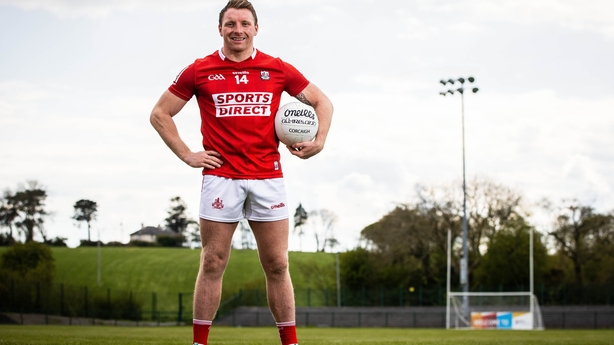 Castlehaven man Hurley, who still has the 2020 Cork senior final against Nemo Rangers to take care of at some point this summer, is one of the old dogs on the panel now at the age of 29.
He believes Gaelic football is a whole new ball game these days, and not necessarily a better one.
"It's a different environment now," he said. "It was 2012 when I came in and Cork were on the back of winning an All-Ireland (in 2010).
"All eyes were on them, the competition was ridiculous. The size and the power was frightening. Pearse O'Neill, (Graham) Canty, Alan O'Connor, Nicholas Murphy...they were animals of men, like, and I was only a boy coming in. Shieldsy (Michael Shields) and (Eoin) Cadogan were in their prime and you were marking them in training trying to get in.
"It was big and strong. I can remember Donegal that year, the running team, it's a completely different game now, it's nearly small and fast now.
"I was a boy against animals of men. Where now nearly everyone is smaller and faster and it's a faster game. You still need to bring a bit of that toughness to now. But the game is even gone softer.
"They blow for anything now. You tackle a guy now and you know a card is coming, to be honest."
Hurley thinks the advanced mark is "an easy way out for a forward".
"It slows down the game. Football is at it's best when it's fast football and it just slows down the game and gives you a breather.
"Fast games in football are brilliant to watch for spectators and I'm going to be a spectator at some stage as well and I just don't think the mark is the way going forward."
"They show no fear and you know they're going to be big, big players for Cork in the future"
Despite his lean years so far in red, Hurley is optimistic that the recent crop of underage All-Ireland winners can propel Cork back into contention.
"There are a lot of the U20s, the last team to win the All-Ireland (in 2019) , coming through," he said. "I'd say the average is around 24/25, which is great.
"They've no fear, at that age you've no fear. There's nothing in the world that would bother you. You're a king, like. You're a Cork footballer and you've won an All-Ireland at U-20.
"It's a different mindset in a way. The likes of Seán Meehan, Jesus, what a player. You're on about the Kerry game last year, he was outstanding. And he was outstanding throughout the league. In fairness, he had a battle (against Westmeath), himself and (John) Heslin were at it toe to toe.
"A 21-year-old going at that with a guy who has been around for seven or eight years and probably Westmeath's best player. I love to see that, like.
"They show no fear and you know they're going to be big, big players for Cork in the future."