Colm O'Rourke says the speculation surrounding Stephen Cluxton's future has put Dublin manager Dessie Farrell in an "invidious position" as Tomás Ó Sé called on the legendary goalkeeper to make a decision.
Cluxton was absent for Dublin's Leinster Championship quarter-final victory over Wexford on Sunday, with Evan Comerford starting in goal while the 39-year-old mulls over his inter-county future.
Dublin manager Dessie Farrell said Cluxton had decided to step away from the squad for the time being but insisted he had not retired.
Speaking on The Sunday Game, O'Rourke and Ó Sé said the situation was unfair on Farrell, Comerford and the entire Dublin panel.
The Sunday Game panel believe that Dublin goalkeeper Stephen Cluxton should provide clarity on his future to manager Dessie Farrell. pic.twitter.com/qhCZtuHqoZ

— The Sunday Game (@TheSundayGame) July 4, 2021
"The campaign is finished in eight weeks," said O'Rourke, who described Cluxton as the most influential player of the last two decades.
"Cluxton has been there for 20 years. Does anyone know him? Has he ever given an interview or a comment?
"He has always been the man of mystery in a lot of respects and he remains that. He has inspired a new wave of goalkeepers – Rory Beggan, Shaun Patton.
"I find the whole thing strange. You would think that he would let the management know where he stands. Where does Evan Comerford stand in all of this?
"Pat Reilly, the famous basketball coach, said that when it comes to commitment you're either in or out. There's no in between.
"I think Dessie Farrell is put in a very invidious position. I'm quite surprised that Cluxton hasn't made it clear, 'I'm coming back at some stage or I'm not coming back'.
"It would be much fairer to Comerford if he said that."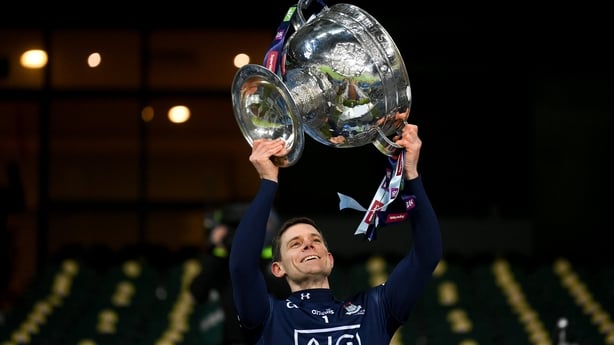 Ó Sé does not expect to see Cluxton lining out for Dublin this summer but said Farrell and his players deserve a definitive answer.
"I think it's fascinating that Farrell doesn't know one way or the other," he said.
"One side of me is saying, 'Cluxton is a legend, he has been there so long and given so much to Dublin – he's entitled to his break'.
"The other side of me is saying, 'tell him (Farrell) if you're retired. If you're finished just say it.'
"Dublin are going to be answering questions about this, there's no closure.
"He owes Dublin nothing, you'd need a full show to give him justice on what he's achieved. But we're in the middle of a championship.
"If he's going to go, just tell the management. They can tell everybody else (because) he doesn't talk to the media. Give the team and the management a bit of respect."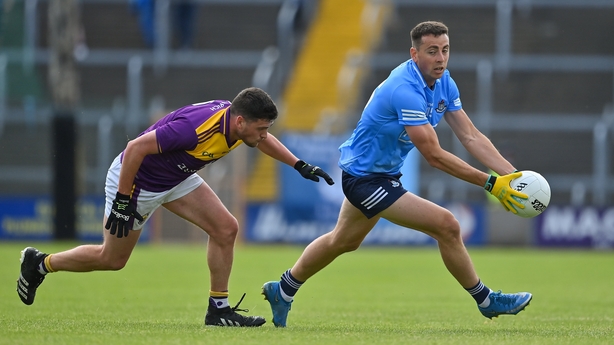 Cluxton's future took the focus off Dublin's eight-point win at Chadwicks Wexford Park, their smallest win in the Leinster Championship since the 2013 final against Meath.
"I thought it was a very sluggish start from Dublin," said Ó Sé. "Wexford got everybody back and they were always going to falter in the final third, which happened, but they made it awkward on their kickouts and in terms of pressurising Dublin players.
"Dublin don't travel well at times. I do think the Croke Park factor will be mentioned a few times. But the sooner they get the likes of Jonny Cooper, John Small and Dean Rock back, they'll be a different team.
"They came out in the second half and the attitude was different. They had a couple of goal chances. A sluggish performance but they'll ramp it up. They have the Leinster Championship to do that but there are a few areas they'll be looking at."