Dublin manager Dessie Farrell had admitted that he does not know what the future holds for Stephen Cluxton, but confirmed that the veteran goalkeeper has stepped away from the squad for the time being.
Cluxton was absent from the Dublin squad for their eight-point victory against Wexford in the Leinster Championship today, raising questions about the 39-year-old's inter-county future.
"I don't know is the honest answer," Farrell told RTÉ's Sunday Sport when asked about Cluxton's plans. "Stephen has stepped away, everyone could see he wasn't with us today.
"I'm sure all the Dublin supporters and admirers of Stephen Cluxton across the country will be hoping that that's not the last we've seen of Stephen Cluxton in a Dublin jersey.
"But ultimately the decision rests with him and he's asked for time away. He's stepped away and he's playing with his club we'll review it, obviously, as we go.
"We always operate with an open door policy within Dublin football and if Stephen feels that he wants to rejoin and has something to contribute then he's welcome."
Farrell revealed that he has had conversations with Cluxton about his Dublin future and that the goalkeeper has been involved in at least some training sessions with the Dubs this year.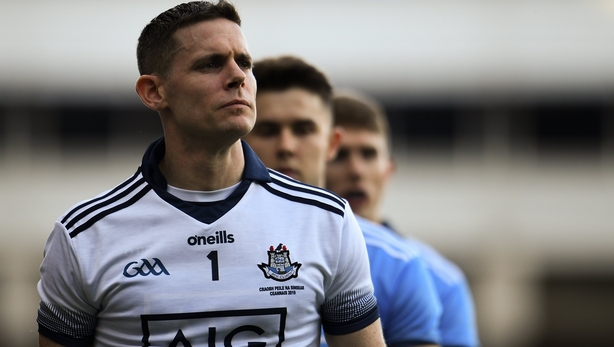 "Yeah we've been in contact and he's done some sessions with our goalkeeping coach but primarily he's been with his club and he's with his club now," Farrell revealed.
"He's just taking time out and I think he deserves that time and we should all respect his time and space on this one."
Farrell insists that Cluxton has not retired from the inter-county and that the ball is in his court as to when, if at all, he dons the Dublin jersey again.
"He hasn't retired and I think we can state that categorically and as I say, the decision rests with Stephen now.
"He's been a significant player for Dublin over the years, a leader of this group, but by the same token, it comes to every great player – a decision has to be made and we wish Stephen the very best in making that decision.
"For now we're just going to drive on with a number of young players there are doing really well and we need to just keep the show on the road."