1920 all over again
You may have heard it mentioned that the semi-final make up in 2020 matches that of the final four 100 years ago.
Not that it should need stating, but it is a rather unique occurrence, all the more poignant given the Bloody Sunday commemorations at the weekend.
Even aside from Tipperary (85 years) and Cavan (23 years) ending their droughts for provincial success, it is an unlikely sequence of results.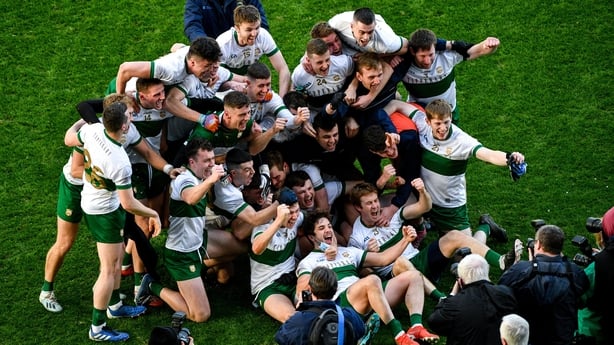 Since the dawn of the millennium, we have been able to reflect back on how championships played out a hundred years previously - the provincial format took a few years to come into being and Ulster and Connacht sides only returned to action for the 1900 season onwards.
This year marks the first time that the same four counties have appeared as semi-finalists 100 years apart. Indeed in the last decade, on only one occasion has more than one team appeared in both lists, while on five occasions, there is no cross-over at all.
A truly remarkable year.
Premier class
The well-worn phrase decrees that forwards win games, backs decide by how much. Going by that mantra, a quick glance at the match programme for the Munster football final and Tipperary's starting price made little sense.
In Michael Quinlivan and captain Conor Sweeney, the underdogs possessed the two standout attackers and in the opening minute of the game they linked to split the posts. The pair plundered 12 points between them and their seven from play was one short of what 20 Cork players managed collectively from open play.
Tipperary lead Cork at half-time in the Munster SFC final with Michael Quinlivan to the fore, including with this superbly struck point #RTEGAA pic.twitter.com/MK9e8r2yHi

— The Sunday Game (@TheSundayGame) November 22, 2020
Quinlivan, an All Star in 2016, has been a thorn in Cork sides right from underage right through to the senior ranks, and looks equally at home at centre-forward as the 14 jersey.
Sweeney raised a green flag three years ago when the Premier County claimed a first senior football championship win over Cork since 1944, and the Ballyporeen man is very much the focal point in attack.
His movement, strength, awareness of space and accuracy had Cork in knots and the degree to which the pair influence the game against Mayo will be a significant contributing factor in the outcome of their All-Ireland semi-final.
Mickey the miracle worker
The post-match interview by Mickey Graham had a familiar feel to it. Having upset the odds yet again, Cavan got their hands on the Angle-Celt Cup for the first time since 1997 when Mickey came on as a sub in the win over Derry.
An emotional Graham couldn't hide the high esteem in which he held his victorious players yesterday.
"We were written off coming into it, let's be honest about it, in all quarters," he said.
"Not one person believed we could do it bar the players themselves. Our own supporters got behind us like they always do, but did they believe we could do it? I don't know. But they'll believe now, let me tell you."
.@CavanCoBoardGaa manager Mickey Graham on why the county's Ulster final success will give so much delight to many #rtegaa pic.twitter.com/DbT1nRsfET

— The Sunday Game (@TheSundayGame) November 22, 2020
It was a similar sentiment after leading Mullinalaghta against all the odds to defeat Kilmacud Crokes in the 2019 Leinster club football final.
"There's still hope in the underdog yet," he said at the time, and that hope has clearly spread to the Breffni County.
There's no shortage of individual talent at his disposal - Raymond Galligan, Killian Clarke, Gearoid McKiernan, Oisin Kiernan and goal scorer Conor Madden have all enjoyed tremendous provincial campaigns - but Graham has again created a team spirit that has held firm in the face of adversity in all their outings in Ulster.
Next up, the small matter of Dublin.
Leinster on life support?
After 10 years of service with Dublin, Ciarán Whelan had just three Leinster medals, with the average winning margin in those final victories just three points.
He would add three more in his final three years, but the midfielder only knew of a tough provincial championship where the bad days were on par with the good ones.
On Saturday night, as Dublin reeled off their 15th Delaney Cup in 16 seasons, the RTÉ GAA pundit admitted he was "bored", along with many others you suspect, of the complete evaporation of that competitiveness.
It's not just a problem in Leinster (many teams outside of Leinster have fallen sharply on the Dublin sword), but it is certainly where the issue is most glaring.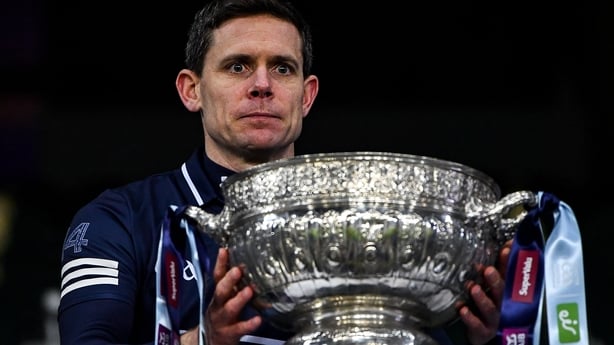 Westmeath player John Connellan says the "once-great" Leinster Championship is dead and suggests the championship should be boycotted until there is a fairer distribution of funding throughout the province.
As things stand, it is hard to see anything other than a continuation of the 'Blue Wave' until there are some meaningful changes, be that structurally or even financially.
In 2016, Dublin received approximately €1.46m, or 14% of the overall share, of the Games Development Fund. Two years later this figure rose to 22%. Between 2007 and 2018, Dublin received almost €18m in coaching/game development grants directly from Croke Park. Cork were a distant second with €1.4m.
Where the funding significantly comes into play is with regards to coaching. Games Development Administrators (GDAs) have a number of responsibilities, including coaching and recruitment, and work closely with clubs and schools.
There is more detail here, but essentially in Dublin, funding for these roles is split evenly between Croke Park and the club itself. Last year for example, Ballyboden St Endas had two full-time GDAs, while Cork County Board has just six GDAs to serve both codes in a county with more than 250 clubs.
Other county boards must shoulder some responsibility for falling so far behind Dublin's slick machine, but with the structures in place and the capital to fund it, the gap appears to be only going in one direction.