The f-word in the GAA is being spoken about right across the country. No, not fixtures, though that too is being discussed in order to bring about much-needed change.
The other word on the tip of many tongues is funding.
Last year's accounts showed revenues of €63.5m for the Association, of which 83% was redistributed to counties, clubs and schools. Just shy of €14m went to county boards in different guises.
As revenues rise, scrutiny around the allocation of funds is becoming a more pertinent talking point.
That the most sizeable portion of wealth swashes around in the capital is to be expected, though the levels involved have given some – including those within the GAA – cause for concern.
"It's a tricky one and it's one we've tried to give a fair bit of thought to over the course of the year", Tom Ryan, the then GAA Director of Finance and current Director General, said in 2016 when responding to queries around Dublin's €1.46m allocation from the Games Development Fund.
"It won't persist over the course of the next few years," he added, suggesting evolutionary, rather than revolutionary change.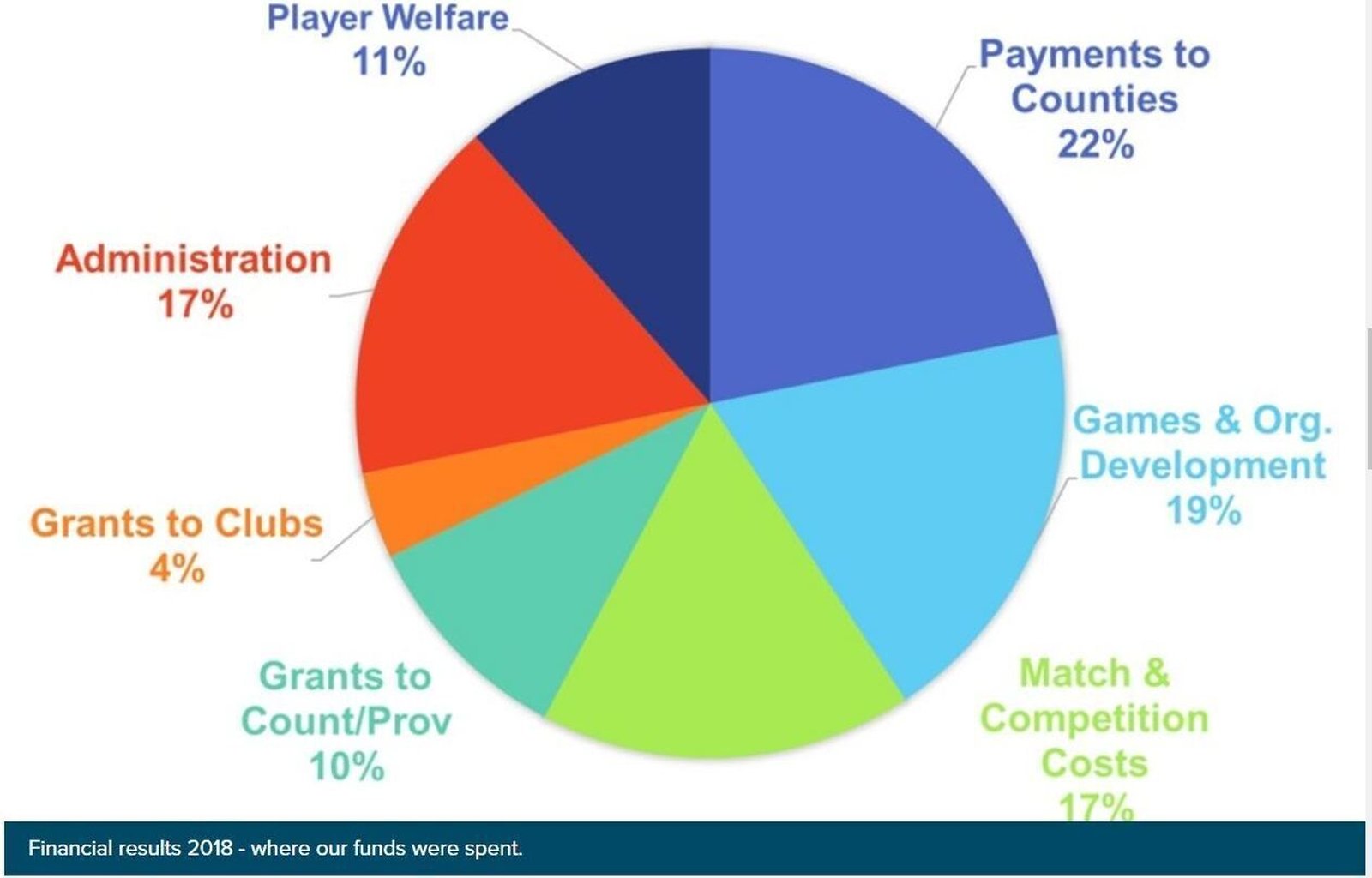 Dublin received approximately 14% of the overall fund. In 2018 this figure rose to 22%. By comparison, second on the list was Meath, who received 6% of the pot.
Tyrone, who lost to Dublin in last year's All-Ireland final, received 2% (€119,000).
There is no getting away from the issue of finances. Last week on the Sunday Game, Antrim hurler Neil McManus said that much more is needed to regenerate hurling in his own county.
"We got £1m for the Gaelfast Project this year (a five-year plan to promote Gaelic games in schools across Belfast), but it's not enough, or anywhere close. It's an awful lot of money, but we probably need 10 times that amount to make an impact where there are tangible benefits.
"I wouldn't begrudge Dublin one cent of the funding, but we need some of it in Belfast."
'If I'm in Carlow today, I'm absolutely livid' - The panel of Neil McManus, Donal Óg Cusack, and Anthony Daly debate the Joe McDonagh Cup and whether the system helps teams improve pic.twitter.com/Qh38pBaVrj

— RTÉ GAA (@RTEgaa) June 9, 2019
The GAA breaks its spending down in a number of categories, so last year Cork County Board were the biggest overall beneficiaries of central funding, receiving north of €2m with the majority ring-fenced for the redevelopment of Páirc Uí Chaoimh.
Longford are third in the list after Cork and Dublin, mainly due to a €1,065,196 grant towards upgrade work at Pearse Park.
Focusing specifically on coaching/game development grants, the picture is stark.
Between 2007 and 2018, Dublin received almost €18m in coaching/game development grants directly from Croke Park. Cork are second with €1.4m, with Derry (€1.3m), Meath (€1.1m), Kildare, Laois, Antrim, Wicklow, Wexford and Offaly taking in just over €1m in that time period.
While many are dismayed at the figures, as Peter Sweeney explained previously, the seeds were sown two decades ago when the GAA thrashed out what needed to be done in order to revive Dublin football. Full-time coaches were put on the ground and finances raised.
In essence the plan has worked out too well.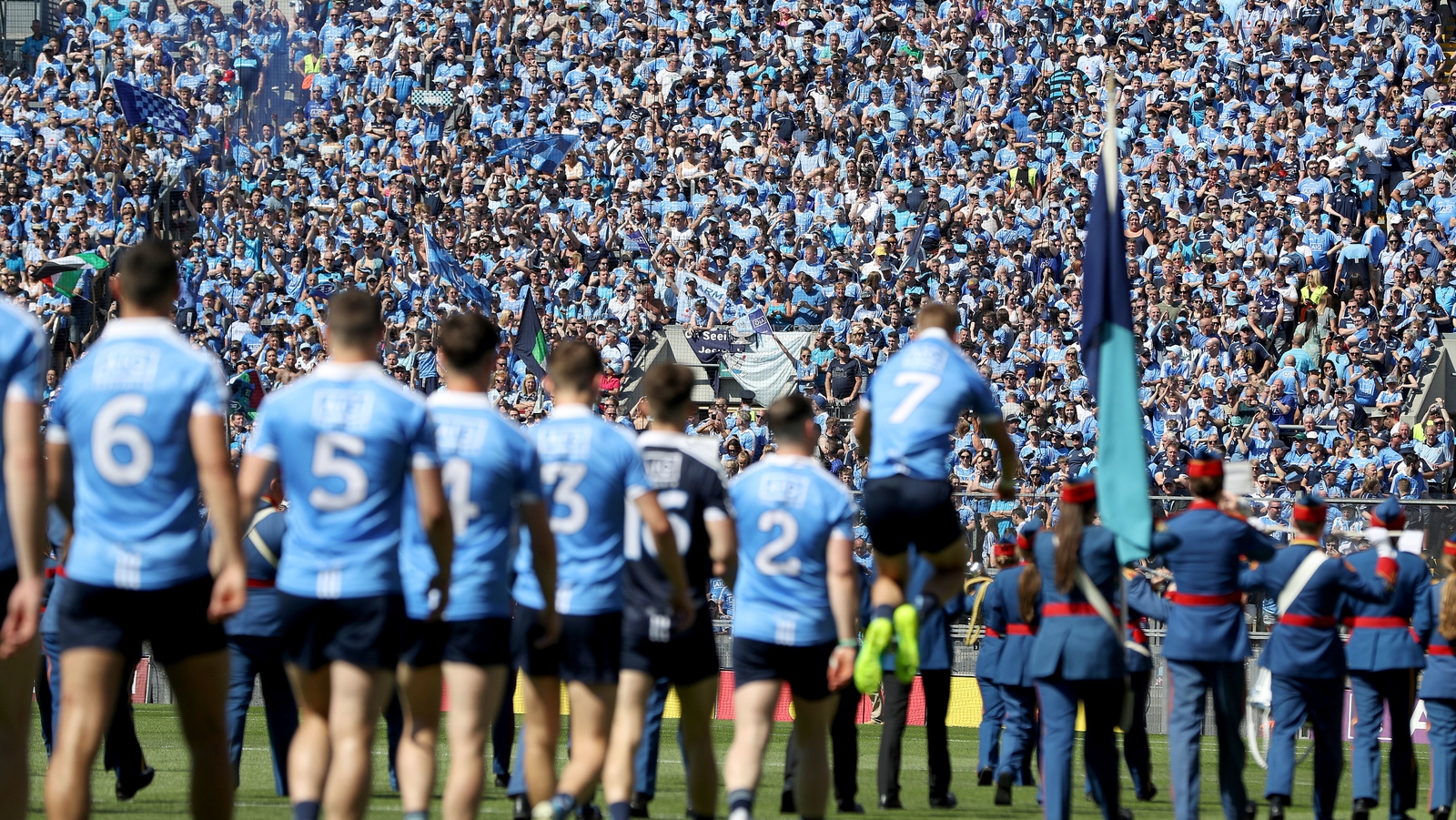 "Dublin have always had more money because they're the capital," Bernard Brogan said in 2016 when asked about the vast sums of money awash in the game in Dublin. "I don't think it's money, I think it's about the structures."
It is a viewpoint that was reiterated by GAA President John Horan earlier this week.
"If anyone made a close examination of the Dublin senior teams you'd find out that an awful lot of the work that's going into the underage structure is being done by voluntary people and not by the paid coaches."
Coaching is one of the obvious and clear disparities within the game. Games Development Administrators (GDAs) have a number of responsibilities, including coaching and recruitment, and work closely with clubs and schools.
In Dublin, funding for these roles is split evenly between Croke Park and the club itself. Last year GAA's finance director Ger Mulryan said there are "over 70" coaches employed around the capital, but that doesn't include where clubs have fundraised and employed their own full-time coach.
Ranelagh Gaels, situated in the south side of the city, was founded in 2003. It is, by its own admission, a relatively small club. At underage level, they have an Academy (four to seven year-olds) and fields teams from U-8 to U14, yet the club has more than 500 juvenile members and 70 adults.
These numbers are expected to rise as more underage teams are added to the budding club which has one GDA.
In north county Dublin, Balbriggan would be seen as a traditional soccer stronghold. Four soccer clubs service the area alongside O'Dwyers GAA club.
With a population of around 25,000 and access to seven secondary schools and 10 primary schools, the potential room for growth is obvious. Here numbers are not an issue, but there are other obstacles in a culturally diverse town.
"I was at an U8 management meeting because my son plays," says Club Development and Planning Officer Michael Hughes. "There were six of us in the room and three parents had no experience of the GAA before, so it's an education process as well."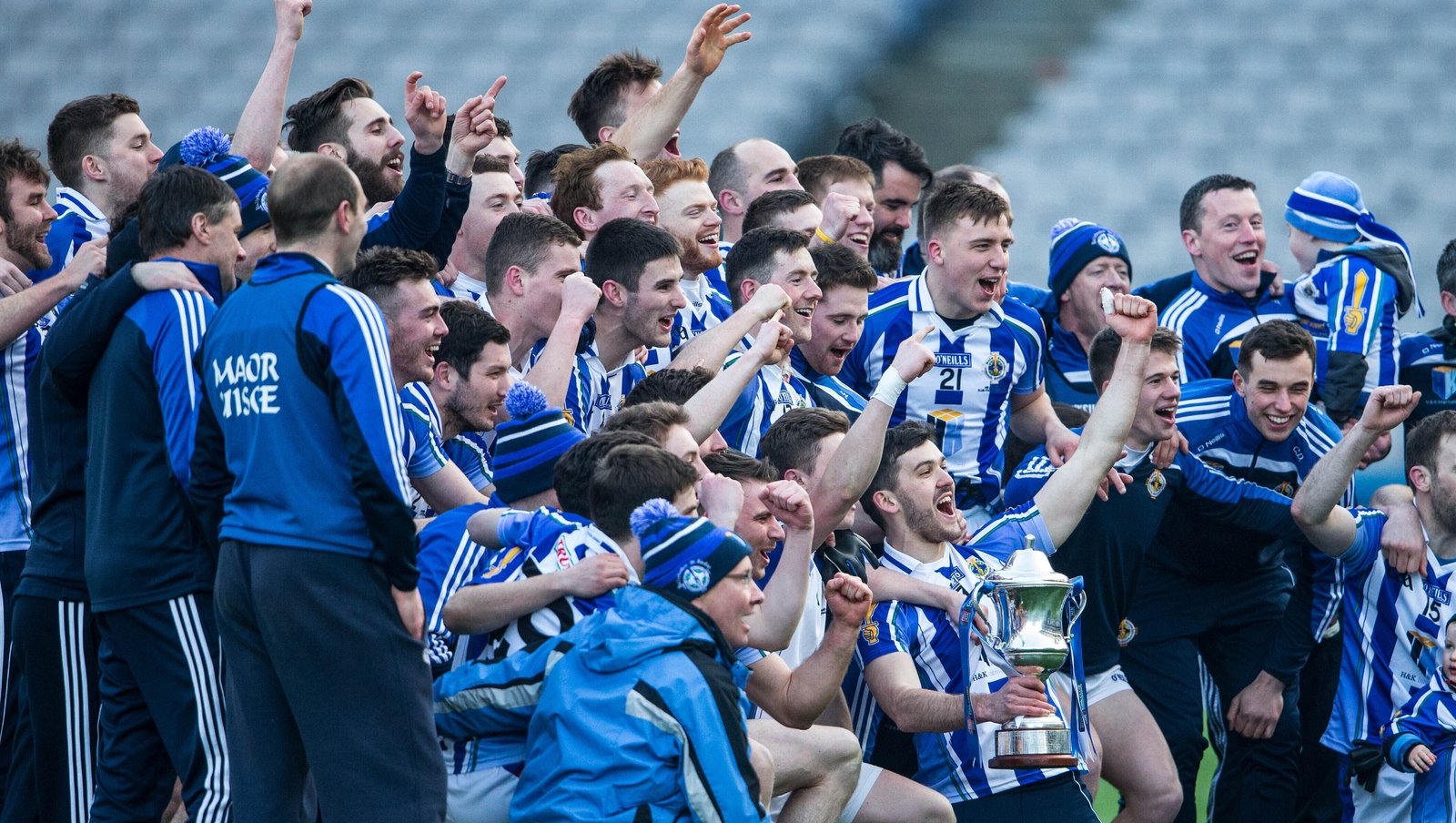 Ballyboden GAA, with more than 3000 members and 140 teams between juvenile and adult ranks, has two full-time coaches.
Cork is second on the central funding list, but has just six GDAs to serve both codes in a county with more than 250 clubs.
The Rebels hope to add more by 2020, though the private model funding isn't something in operation in the county, but it is being discussed.
The system is broken as far as I'm concerned
Roscommon have had to fight tooth and nail for their four GDAs. Last year the Rossies received €614,776 in total from Croke Park (almost a quarter through Games Development funding), but like many County Boards, they have lent heavily on their own fundraising.
"The overall question is, does the GAA want to help weaker counties or not? We are only surviving by the generosity of two main sponsors. We would be insolvent without them," says Sean Kilbride, a coaching officer within the county.
"The system is broken as far as I'm concerned. When a system that cannot sustain itself through income, there is something seriously flawed."
A solution isn't beyond the realms of possibility, in his opinion. Kilbride argues – and it is something former Roscommon manager Kevin McStay has also spoken about previously – that the GAA should consider opening up central funding for additional costs that are inherent to each county's situation.
Last year Roscommon had 26 players outside the county through work and college, and Kilbride says that if transport, plus perhaps medical and food costs were catered by central funds, it would level the playing field somewhat.
"We need to figure out the formula or algorithm by which we can distribute funds to make this more equal," McStay tells RTÉ Sport. "The GAA have said it is 'complex', but let's sort out the complexity and have a committee look at it."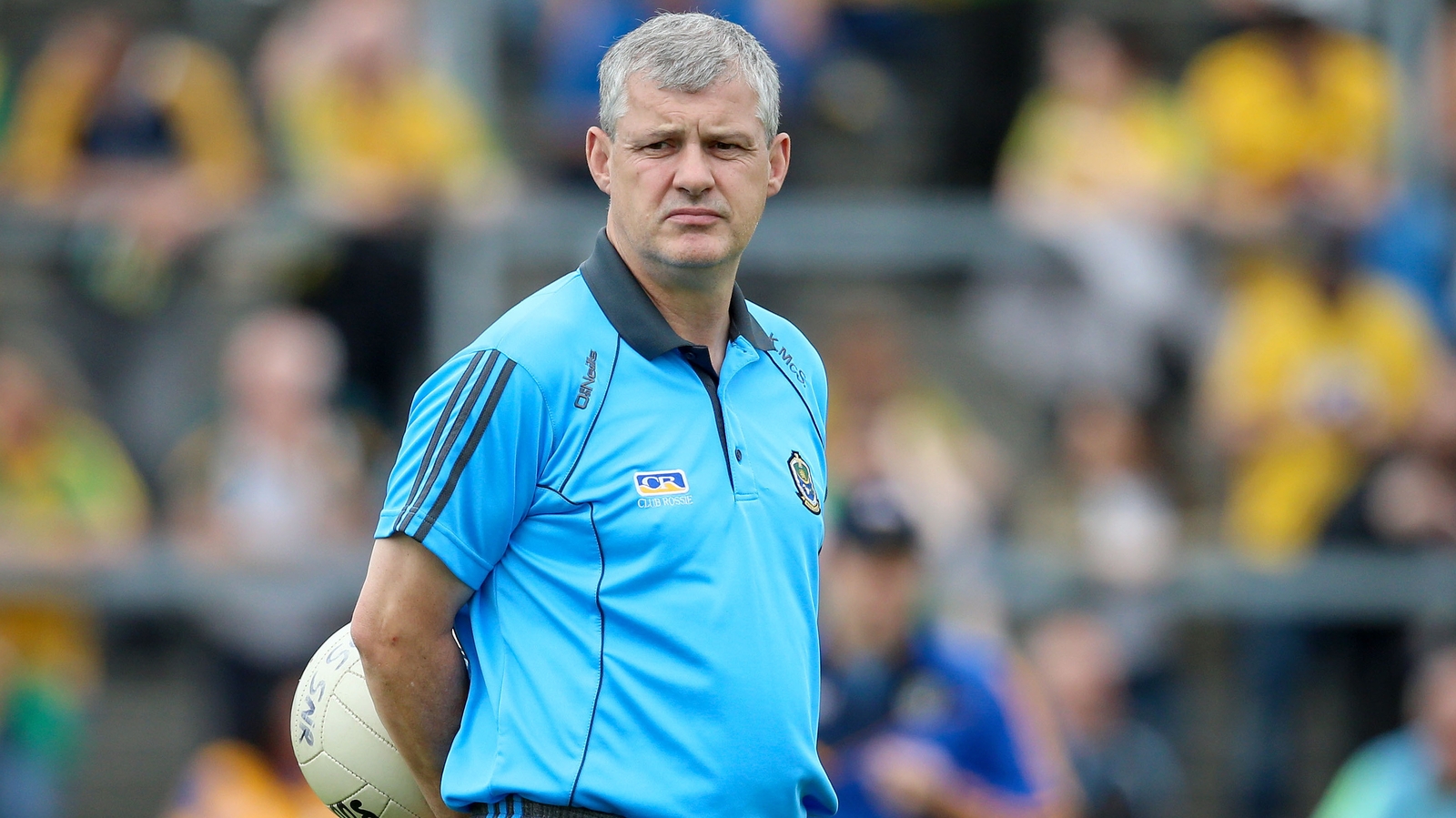 Roscommon have not yet put forward such a motion for Congress, but have already gathered support within the county.
"I'd agree with it," says former Cork hurler and current coaching officer Ronan Dwane. "If certain costs could be paid by central funding, at least it would free up counties to put more resources into coaching and the teams themselves."
Such a proposal would require a strategic rethink. In 2018, the GAA's total revenue was €63.5m so how it would cater for all counties remains unclear. Even a watered down version – just taking mileage costs – would alleviate the pressure.
"A redistribution model already exists which funds counties depending on how far they go. Similarly, league revenue is also pooled," a GAA spokesperson told RTÉ Sport.
"Ultimately, Central Council, made up of all of the counties, signs off on the redistribution policy."
McStay says the the funds for progressing through the championship do not meet the costs incurred, but is hopeful recent developments could have a knock-on effect.
We can't let this drift any further
Last week the Association announced its new Fixtures Calendar Review Task Force. Established by John Horan, the committee has been tasked with having a report with recommendations ready for November, which will drive a discussion ahead of the potential for rule changes to be voted on at Congress 2020.
"That has come about essentially from the CPA and others saying enough is enough," says McStay.
"You'd imagine the same sort of concern and frustrations that have emerged around fixtures will emerge over funding issues. It's not a Dublin thing. It's just what is coming down to the other counties just isn't enough.
"It has taken until now to realise and understand how serious it is. Now is the time, we can't let this drift any further."