Last year's Leinster club semi-final was an eye-opener for three-in-a-row Carlow champions Éire Óg.
Up against eventual winners Mullinalaghta, three was the not-so-magic number of points they managed, and number of players they had dismissed in a painful beating.
Éire Óg midfielder Seán Gannon admits his team were second best that day but also tells RTÉ Sport that it taught them a valuable lesson about the commitment and  physical strength needed to compete at inter-provincial level.
"Everything really went wrong for us that day," he reflected. "Hands down we were beaten by a better side, fair enough. We started off so well and just couldn't put it on the scoreboard. I think after 16 minutes they scored first point of the game, after us dominating. And then we had men sent off. Then it kind of unravelled very quickly for us.
"We were probably bullied to an extent. Physically they were very good, very strong in the middle. We knew that we probably weren't at that level last year, especially physically.
"So an awful lot of lads have been doing their own stuff. It's six days a week we're training now. Three days collectively, and you're getting to the gym three times, which has been unheard of. So we've bulked up and lads are bigger. It's helping us deal with that physical factor that was lacking last year.
"It's all player led. We're just going ourselves. I suppose the county lads coming back, they're just in that mind-frame anyway. Darragh O'Brien for example would be very good at it. It's just throwing into the WhatsApp group, 'lads I'm heading to the gym there now, anyone around?' and then a couple of lads would tag along. It's started that way and now you're talking 20-odd lads."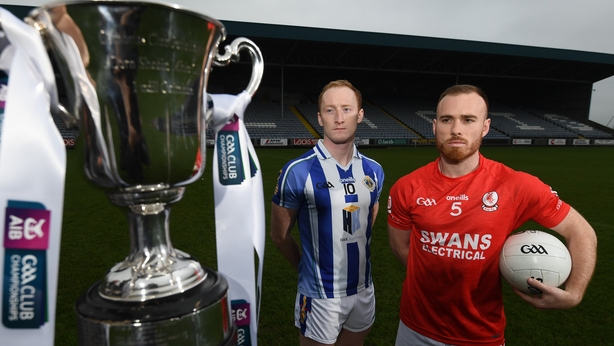 The Carlow town club were impressive winners over Kildare's Sarsfields (six points) and Portlaoise (eight points) to reach Sunday's Leinster final but will need all that new power Ballyboden St Enda's. 
"I suppose it's one thing that we pride in ourselves, that we're a powerful, big outfit as well," said Gannon. "Probably not to that extent. They're probably physically a couple of years ahead of us. So be it. We have other ways of getting around it.
"We played them earlier on in the year and we had a great old, midweek challenge game. I think it was in the summer, so they were missing a couple and we were missing a couple. But we clashed horns. And it was a great battle.
"It was a draw in the end. We came up against them, now they've obviously had lads to add to that and so do we. So we know what the level is, we know they speed of the game, so it will be interesting."
Éire Óg dominated Leinster in the 1990s, winning the province in '92, '93, '95, '96 and '98, the last after an epic three-game series against Kilmacud Crokes of Dublin.
This is the first time a Carlow club has made it back to the final since. 
"In '98 I was 10," Gannon recalled. "I just remember going on the buses and the excitement of it. I probably didn't really appreciate it at the time.
"I just remember goals - they used to always score goals and the roar, it was different to the points. I didn't really know what was going on I suppose but I remember travelling to Newbridge so often.
"A lot of us grew up watching the guys from the 90s. A lot of them have fathers that were on that team and that kind of stuff. So it's always been there.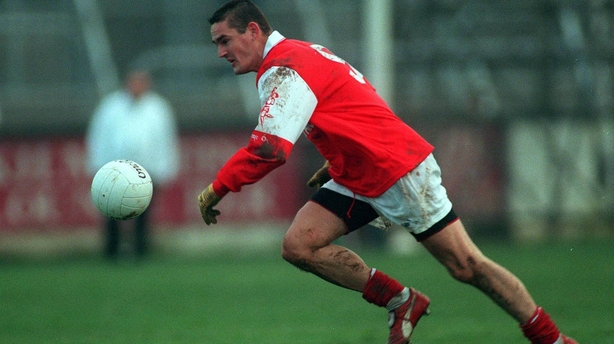 Gannon insists however that any pressure to emulate the class of the 90s comes from the current crop themselves.
"They wouldn't put that expectation on you but we probably would," he says. "We want to get over the line and to join those heights that they were at and reach them. So no, no pressure put on other than the ones we put on ourselves.
"The older guys don't talk about it, but it would be in our heads. In the way that it would be nice to get up to those heights if possible.
"There's just that expectation in Eire Og that we want to get back there, we've been trying to get back there for so long and it just hasn't happened. Sure we've a better chance than anyone else in Leinster bar Ballyboden."
Follow Sunday's club action with our live blog on RTÉ Sport Online and the News Now App