Charlestown GAA Club have taken the unusual step of releasing a statement challenging the Mayo County Board's account of their own meeting on Monday night.
The meeting was held in camera - without media present - as they were expected to discuss ongoing an stand-off between the board and the Mayo Supporters Foundation, which is withholding €250,000 raised for Mayo GAA at function in New York earlier this summer.
However the expected discussion failed to take place due to legal constraints.
With no journalists permitted to attend the meeting, a county board spokesperson issued a statement to the Mayo News stating "a vote of confidence proposed in the Mayo GAA executive and board at tonight's meeting which was resoundingly passed by all delegates".
However Charlestown have released their own statement claiming no vote took place on "this very important motion".
The club also state that they would not back a proposal to ban media from all future county board meetings.
"It is our understanding that a motion was proposed by an honorary county board officer who is not a club delegate and seconded by a delegate, but that no vote was held on this very important motion. Our club delegate did not vote on this proposal nor was he given the opportunity and we would ask the County Board Executive to clarify last night's statement," read the Charlestown statement.
"We also cannot condone the exclusion of the media from last night's meeting and the proposal to ban then from all future meetings."
Last week, the Mayo County Board said it could not respond to a number of questions surrounding the stand-off between the board and the Mayo Supporters Foundation.
Last night's meeting at MacHale Park was expected to discuss, among other topics, the Mayo Supporters Foundation financier Tim O'Leary's concerns over a number of governance issues.
The foundation, through its founder O'Leary, had raised questions in a letter in September.
The county board met in camera, and Mayo News Sports Editor Mike Finnerty outlined to RTÉ Radio 1's Morning Ireland that he believes little or no progress was made after a statement was read out at the beginning of the meeting.
"Legal correspondence was received by Mayo County Board] from Mr O'Leary and a New York-based businessman Eugene Rooney, who claims he is owed money from outstanding bills from the past, a claim denied by the county board," he said.
"In light of that correspondence, the top table made a decision, based on legal advice, that they would not be in a position to comment further on any of the matters in relation to the foundations claims."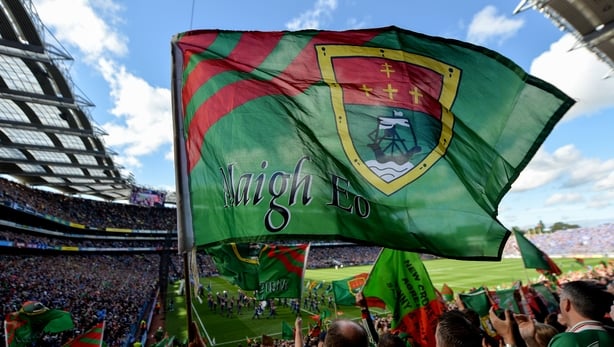 Finnerty's account of the vote of confidence would seem to marry with the Charlestown delegate's description.
"There seems to be confusion around that vote of confidence. A number of our reporters have been contacted by some clubs, who say it may not have been as clear-cut or decisive as it initially seemed.
"It's a big surprise that none of the issues that have been making the front and back pages of so many newspapers for the last month or so were discussed last night."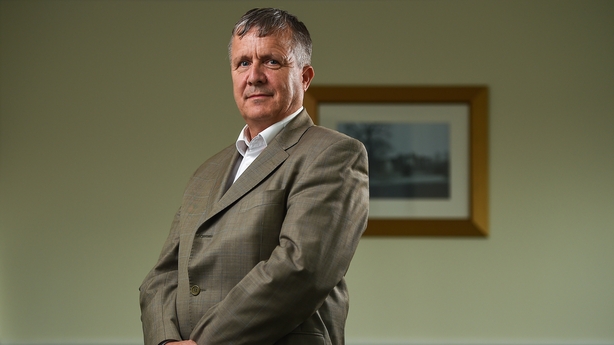 Last week, County Board chairman Mike Connolly insisted there are no governance issues within the county as a dispute with a supporters group rumbles on.
"I find it difficult to understand how it has ended up in the way that it has," he said.
"In relation to the difficulties that are there, we are quite open to meet with Tim and sort out whatever issues are there," adding that he felt strongly against the notion that Croke Park may need to intervene in the dispute.
We need your consent to load this SoundCloud contentWe use SoundCloud to manage extra content that can set cookies on your device and collect data about your activity. Please review their details and accept them to load the content.Manage Preferences
Listen to the RTÉ GAA Podcast at Apple Podcasts, Soundcloud, Spotify, or wherever you get your podcasts.