Mayo County Board say they will respond to accusations made by a wealthy businessman at their next meeting in October.
The board is locked in a dispute with the Mayo GAA International Supporters Foundation which could cost them hundreds of thousands of euro.
The independent supporters fund is backed by UK-based financial trader Tim O'Leary, who is of Mayo descent.
The body sent an email to clubs ahead of Wednesday night's county board meeting saying that it was withholding €250,000 of money it had raised in a row over governance.
This email read: "It is clear to the foundation that Mayo GAA need significant financial support to sustain and develop GAA games in the county. The foundation's support is now at risk due to the serious deficits in financial governance at board level."
The statement also claims that O'Leary had made a €150,000 donation to the Mayo senior football team fund on the understanding that receipts would be provided to show how that money was spent.
The supporters fund says what was provided to them included: "copies of multiple invoices and receipts seemingly randomly picked from the financial files."
Mayo GAA take issue with a much of the contents of the email, though they say they didn't get see it in time to formulate a response ahead of Wednesday night's meeting.
"There were a lot of serious allegations and accusations made," said Mayo County Board spokesperson, Paul Cunnane. "We will issue a comprehensive response at our next meeting in the middle of October."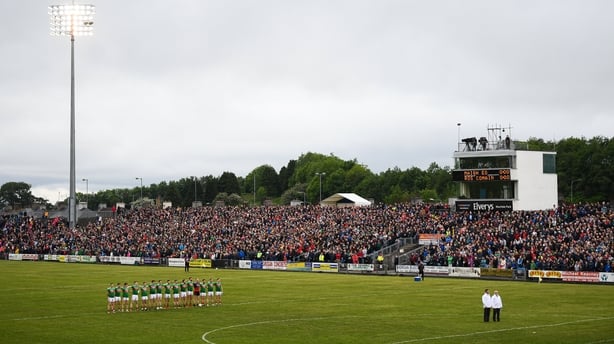 Mayo spends over €1m annually on preparing county teams alone so the €250,000 is a significant sum in this context, though it hasn't been included in the county's annual budget for this year or next.
The county has been in financial trouble in the past, with Croke Park bailing them out on €5m of debt run up redeveloping Elverys MacHale Park, a project itself that was mired in planning difficulties and led to long-running disputes with local residents in Castlebar.
Mayo are hoping to develop a new centre of excellence in the county, a project the Mayo GAA International Supporters Foundation say they were set to support, though that may now be in doubt.
Mayo GAA already has an official fundraising body, Cáirde Maigheo, which was set up several years ago amid concerns over the governance of unofficial fundraising groups.
The Mayo GAA International Supporters Foundation wants input into how the money they raise is spent and it is believed that this is a major sticking point as the county board are unwilling to cede control.