Preparing to play Dublin in an All-Ireland final presents opposing managers with a list of problems as long as their arms.
Getting ready to face them for the second time in a fortnight with an All-Ireland replay looming on the horizon for Kerry poses Kingdom boss Peter Keane with a whole new set of questions.
Dublin have only lost one championship game since they were upended by Mayo in the 2012 semi-final and that was at the same stage against Donegal in 2014.
Since then they have rattled off four Sam Maguire wins on the bounce and the closest they have come to defeat was in draws with Mayo in the 2015 semi-final and '16 final.
In many ways there are parallels between the Green Above the Red three years ago and the Kingdom now.
Kerry got so much right, just like Mayo did in 2016, but mistakes at key stages cost them the chance of an upset.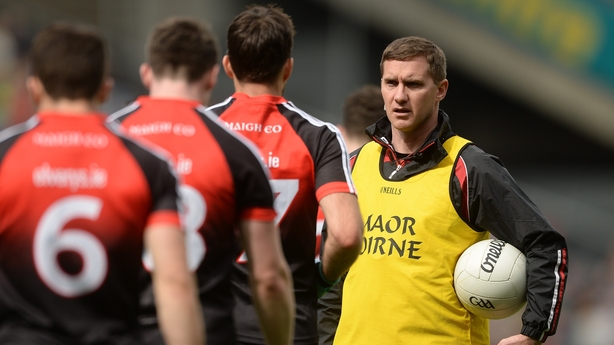 Mayo limited Dublin to just four points before the break, most of them from frees, but they gifted them two goals, Kevin McLoughlin and Colm Boyle both putting the ball into their own net during a bizarre 11-minute spell.
Kerry missed a first-half penalty and weren't able to take advantage of playing against an extra man. There's a feeling that they might have let their chance slip through their fingers – they came at the king and they missed.
Mayo, of course, are made of tough stuff and they dragged the Dubs down some dark alleys before they eventually came up a point short in a pulsating replay. The Kingdom will be hoping to avoid the same fate.
Tony McEntee, 2002 Armagh All-Ireland winner, was a Mayo selector in 2016 alongside current Kerry coach Donie Buckley and he has plenty of positive messages for the Green and Gold following the 1-16 apiece draw at Croke Park.
"A lot of Dublin's key performers didn't play well and that's not all down to Dublin being poor," he said, speaking to RTÉ Sport. "What's to suggest that Kerry can't replicate those conditions again?
"Brian Fenton was kept quiet by good man-marking, so was Paul Mannion and the same for Con O'Callaghan."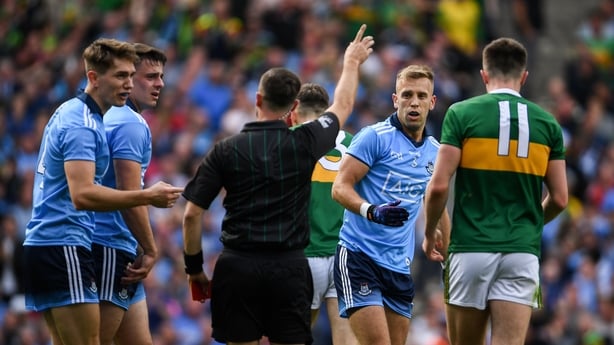 According to McEntee, Kerry will be accentuating the positives, such as keeping Dublin on the back foot for so long, as well as tackling negatives from their performance such as an inability to handle man of the match Jack McCaffrey and their poor conversion rate in front of goals.
"There will be an individual focus on this, the fact that everyone was able to stand up and to sail their own ship, rather than a global view. The management will also be identifying some key factors and working on them – things like tracking runners because support running is one of the things that Dublin do so well."
In all likelihood, both teams will meet up on Monday night for a shake-out session to loosen tired limbs. Then they'll break again until Wednesday or Thursday, possibly a training camp next weekend and then one session next week before getting together on the night before the final.
"There would probably be two physical sessions, a bit of coaching on the field and a lot of video analysis work," said McEntee, who was part of Mayo's backroom team for three seasons under the management of Stephen Rochford.
While Kerry didn't take their chance the first day, there remains a lot of plusses for them.
"I have yet to see the evidence that Dublin are as good as they have been in previous seasons," said McEntee. "Kerry will be thinking about that and Dublin will be thinking about it too."