The 'humiliation' of the Leinster football championship must come to an end and Leinster Council delegates need to be brave to call for serious change, according to former Leitrim manager and Longford selector Declan Rowley.
All-Ireland champions Dublin cruised to a 14th provincial title in 15 years as they eased past Meath 1-17 to 0-04 at Croke Park yesterday.
Former Longford player Rowley, who spent three years as a selector to Luke Dempsey during his time in charge of the county, says the situation is only going to get worse unless drastic action is taken.
He believes a three-tier approach, similar to one in place at club level, is the only way to level the playing field.
He posted on Twitter a suggestion that all teams in Leinster bar Dublin withdraw from next year's championship until the situation is addressed, and at the very least, has called on Leinster Council delegates to take action.
Suggestion- All teams in Leinster bar Dublin make a pact to withdraw from next year's championship until this ridiculous situation is brought to an end. Why would players make the huge commitment required each year to end up with this humiliation.

— Declan Rowley (@Declan049603271) June 23, 2019
"I just wonder what the delegates at the Leinster Council meetings will be thinking today," he told RTÉ Sport. "They are going to a meeting and basically discussing the health of Leinster football. Uppermost in that must be the results of recent weeks and years.
"Dublin have won 14 of the last 15 provincial titles and the gap doesn't seem to be closing.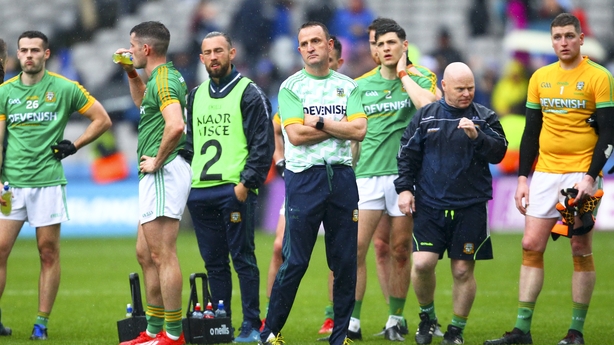 "Meath are one of the biggest counties in Leinster and they are getting humiliated in Croke Park. It was similar for Kildare a few weeks ago. Where do, Carlow, Longford and Louth come into this equation?
"It's embarrassing for the delegates from Longford, Carlow, Louth and other counties to head off to the next Leinster Council meeting, nod their heads at the system and not question it.
"The big problem I find is that often the people who are members of the Leinster Council, or any other council for that matter, talk from within and don't really represent the views at grassroots. Sometimes in a committee you can become a 'yes' man and while that might favour the committee at the time, it doesn't favour the committee long term.
"You need people that are willing to interrogate, to look at the system and willing to say things that aren't popular."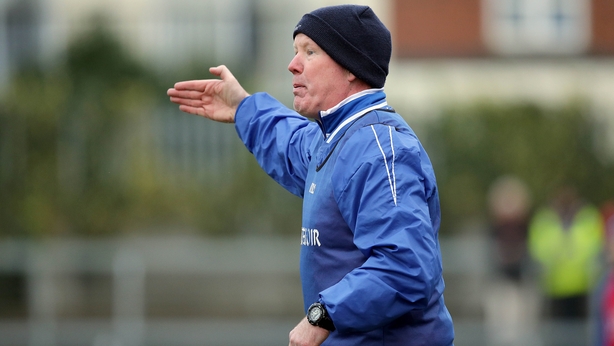 While there is an increased focus on the GAA's funding strategy and how Dublin have benefited from it – GAA president John Horan insists a review will not be on the agenda – Rowley's primary concern is not a financial one.
"People talk about the distribution of money, but at the end of the day, look at the distribution of the population. Longford has a population of 40,000 in the county and you are trying to compete with the likes of Dublin."
Dublin's average winning margin over the last eight years in Leinster is 13.5 points and while the competitive edge has been blunted in the province, long-term effects are also taking hold. The incentive of winning has been replaced somewhat by the hope of avoiding the Dubs.
It's like watching the Coliseum where people are getting hammered and we're supposed to all watch and applaud
His native Longford took Kildare to a replay before coming up short in the replay. The Lilywhites were then sent packing by Jim Gavin's side by a margin of 15 points.
"Longford could have beaten Kildare the first day and thankfully they didn't, because a defeat like that or worse would have scarred the county for the next three or four years and that's not good for any county.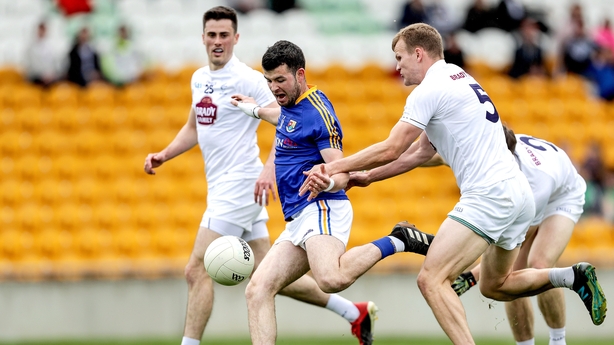 "It's like watching the Colosseum where people are getting hammered and we're supposed to all watch and applaud.
"Every year that this happens, where teams get hammered, the weaker counties are going to lose two or three quality players. If you do that over five years, you have 12 or 15 lads in a county who haven't prolonged their inter-county careers simply because there is nothing at the end of the rain bow for them.
"People are too intelligent now. There is so much else out there that you have to be realistic and make the competition suitable."
Rowley, who spent three years in charge of Leitrim and has also led St Loman's and Abbeylara to county success in Westmeath and Longford respectively, is now in charge of the footballers of Ardagh Moydow as they look to rise to the senior ranks in Longford.
"We got to an intermediate final last year and it was as satisfying as training Lomans to a senior title. It doesn't matter what level you are at as long as you are getting a group of players to push themselves really hard and to achieve their potential. That's all you want."
Probably at the stage now where teams should boycott the Leinster championship. It's a joke. County boards are as much to blame as @officialgaa for allowing this to happen.

— Eamonn Callaghan (@leperleper) June 23, 2019
Former Kildare footballer Eamonn Callaghan agrees with Rowley's sentiments and has called on teams to boycott the Leinster Championship.
Callaghan, who called time on his Lilywhite career after 17 seasons last year – believes the time is long due for serious action.