David Walsh has defended Chris Froome's achievements in cycling, saying there is "no evidence" that the British multiple Grand Tour champion has used performance-enhancing drugs.
Team Sky rider Froome has won the Tour de France for the last three years in a row and became just the third man to win the Tour and Vuelta a Espana in the same season with his victory in Spain earlier this month.
However, question marks over Sky's medical record-keeping, the revelation that former team-mate Bradley Wiggins won the Tour de France in 2012 after securing a therapeutic medical exemption the use of anti-inflammatory drug triamcinolone, and Froome himself twice making use of TUEs, have led some to question whether his victories can be taken at face value.
Sunday Times chief sportswriter Walsh, who was instrumental in exposing Lance Armstrong as a drug cheat, insists they can.
"I believe he's clean," Walsh told RTÉ 2fm's Game On. "And I don't see any reason for not believing.
"The case against Chris Froome is powerful in so many ways, all it lacks is evidence.
"Make up your own mind. I'm making up mind and exercising my right to call this as I see it.
"I'm not backing everybody. You look at each case and you make up your own mind"
"If you ask me about Bradley Wiggins, I'd say he cheated in 2012 to win the Tour de France. Officially he didn't but I believe it's a completely tainted victory.
"I'm not backing everybody. You look at each case and you make up your own mind. Why would David Millar go to such lengths to lie about Chris Froome? He's doped. He got caught and served a suspension, most people accept that when he came back he rode clean.
"Millar knows what people can do clean and can do dirty and he has 'not one atom' of doubt about Chris Froome."
Froome said recently that he had turned down a TUE during the Tour de France in 2015 in order to avoid his win that year being seen as "tainted".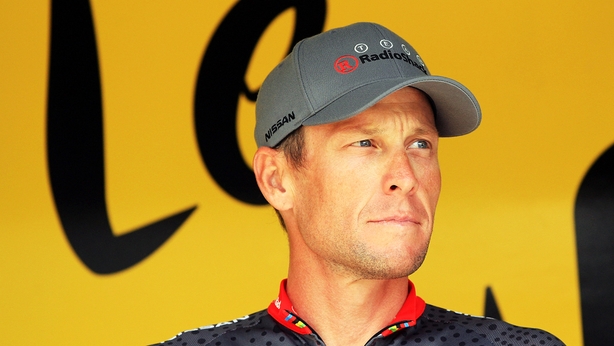 Walsh said that cynicism towards cycling was understandable but the culture of the sport had changed due to rigorous testing and added that Armstrong himself has said cycling is "a lot cleaner" now due to the introduction of out of competition testing.
"All the evidence points to the fact that cycling is cleaner now than ten or 15 years ago," he said.
"The biological passport was a huge thing. The people who are doing the blood tests and looking at the results get a profile of every rider's blood values and if someone is taking performance-enhacing drugs that is really going to affect that profile.
"In the Armstrong era, the biggest drug they had got, EPO, was still undetectable. So there were very good reasons for suspecting.
"Armstrong tested positive in the '99 tour. I spoke with people who worked on his team and they told me there was a doping programme.
"There's none of that in relation to Chris Froome or lots of the people who are competing today.
"It is a different ball-game and fairness demands that we recognise it as different. It's very easy to say 'cycling has been associated for so long with doping, I'm believing nobody'.
"I get that and people are entitled to have that view but what I would say is beware in terms of a blanket condemnation of everybody who cycles a bike for money and refusing to believe that if someone achieves something great that it's true."
Walsh also pointed out that Froome had been an extremely promising climber from a young age but clumsy on descents, which he addressed as his career progressed, and that rather than dramatically improving from 2011, he in fact slumped from 2007 to 2011 due to suffering from the parasitic disease Bilharzia.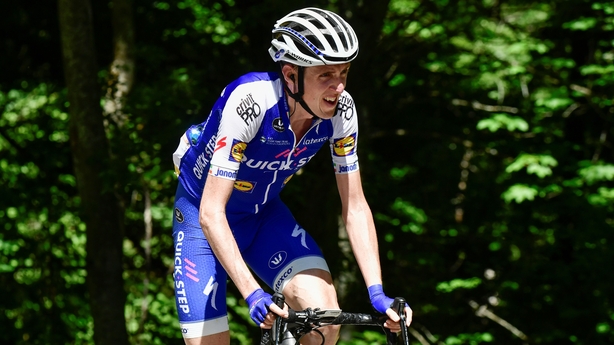 Walsh referenced Ireland's Dan Martin as another rider whose performances he trusts.
"It's not Chris Froome alone that I think is clean. Quite a few of today's top riders are," said Walsh.
"I think Dan Martin is clean. He would have possibly been second, definitely on the podium, if he hadn't been brought down unluckily by Richie Porte at a critical stage of this year's Tour de France.
"I don't think that if Dan Martin had finished second, a minute and a half or two minutes behind Chris Froome, that people would have been up in arms.
"I believe his performance is entirely credible and if his performance in percentage terms is a very small margin less than Chris Froome, why should he have such a credibility problem with one guy and not the other?"