Chris Froome insists therapeutic use exemptions (TUEs) "have a place in sport" despite rejecting the chance to treat a chest infection at the Tour de France in 2015.
A TUE is essentially a doctor's note permitting the use of an otherwise-banned substance to treat a medical condition.
Froome, who suffers from asthma, has won four Tours, including the 2015 edition in which he felt severely under the weather.
The 32-year-old has been granted a TUE twice previously, in May 2013 and April 2014, but did not take up the chance in 2015 because of fears his imminent win would be "tainted".
He told The Times: "We should never say never - that would be bonkers - but I can't see when I would take one now.
"At the 2015 Tour it became very difficult. I'm asthmatic and had a chest infection.
"I think it would have been understandable, and justifiable from a medical standpoint, to apply for a TUE to alleviate that bronchial construction.
"But a lot of people would have been asking: 'this is performance-enhancing, how can you do it?' So I didn't because I didn't want that Tour tainted by those questions."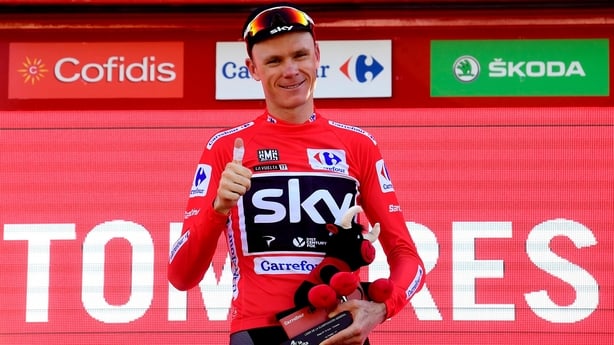 Five-time Olympic champion and 2012 Tour de France winner Sir Bradley Wiggins was forced to defend himself following the publication of his medical records, which revealed three TUEs for triamcinolone ahead of three of his biggest races in 2011, 2012 and 2013.
Wiggins insisted the use of the corticosteroid was medically necessary due to a pollen allergy which aggravated his asthma.
"TUEs have a place in sport if done the right way," added Froome. "You shouldn't deny someone a medication they need.
"I have tried to be forthcoming about TUEs, missed tests. I feel like I can't do much more.
"People will forever be suspicious because of cycling's history. I completely get it. They have a right to be.
"If they have to wait 10 years for my samples to be retested to finally say: 'Okay', then so be it. It can't change how I go about my racing."