Not all sporting heroes score epic goals or make mighty tackles. Some do all their hard work behind the scenes, away from the roar of the crowd and the cheers of the fans.
But these unsung heroes make all the difference.
Liberty Insurance and RTÉ are teaming up to find Ireland's most inspirational Camogie coaches. As proud sponsors of the Liberty Insurance All Ireland Camogie Championships for the past 6 years, Liberty Insurance understands the importance of providing support to players from grassroots right through to All-Stars Last year's Camogie Made Us winners, Sarsfields from Cork. Will this be you on the 8th September?
A special symposium in early 2019 held on 'The Coaching Effect' by Liberty Insurance revealed new research into the impact coaches have on players on and off the pitch.
The research found the importance of coaches on public perception of sports, particularly in women's teams, was significant.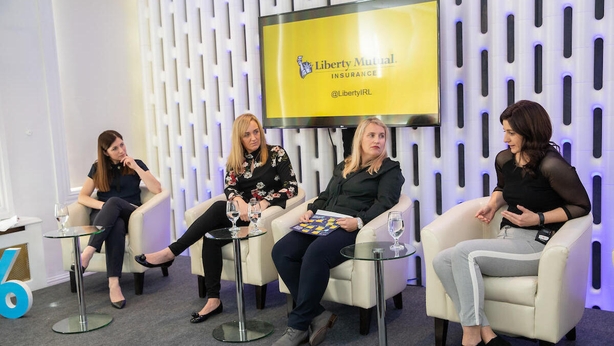 The findings revealed that 68% of Irish adults believe that more female sports coaches would encourage young women to participate in sport. Gaelic Games lead this charge with 53% of underage girls' teams managed or coached by women.
Spurred on by these insights, Liberty Insurance shaped their 2019 Camogie Made Us competition to honour coaches.
This latest campaign follows on from last year's successful grassroots initiative that showcased the importance of Camogie in the lives of the players.
Liberty Insurance is looking for underage Camogie teams (aged 12-18) to nominate their coach as an everyday hero. You don't need to be a player to nominate if you know any deserving Camogie Coaches we want to hear from you! All you need to do is go to rte.ie/camogiemadeus and submit a 300-word paragraph telling us why their coach is an everyday hero.
Five finalists will be selected for a public vote with the top two clubs competing at half time of the Liberty Insurance All-Ireland Senior Camogie Final to win €7000 for their club. The runner up will receive €3000 and all 5 finalists will receive jerseys for their club.
The closing date for entries is Sunday 4th August 2019, so don't delay. To enter visit rte.ie/camogiemadeus. 
The Coaching Effect Findings: 
 Irish females are more visible in coaching and administration roles in sports clubs, compared to their peers in the UK (64% in ROI versus 47% in the UK).
74% believe female coaches are role models for young women
Nearly half of Irish adults report an increase in female sports broadcasters on TV and radio over the last 12 months
Only 18% of Irish adults have seen an increase in professional female coaches
37% Irish adults report watching or attending a female sports event in the last twelve months, compared to just 16% in the UK.
However, males make up the majority of female sports spectators: 44% of men have attended/watched a female sports event in the last 12 months, compared to 31% of women.
The research was carried out by RED C Research among more than 1,000 adults in Ireland and 2,000 adults in the UK. In February 2019.
Entries now closed