Firuza Sharipova claims to have the inside track on how to fight Katie Taylor and expects to surprise the boxing world by beating the Irish champion next week in Liverpool.
The Kazakhstan is the mandatory challenger as the Bray boxer looks to defend her undisputed lightweight title.
The 2012 Olympic champion (19-0, 6 KOs) will put her WBC, WBA, IBF, WBO and Ring Magazine crowns on the line at the M&S Bank Arena in Liverpool, but Sharipova (14-1, 8KOSs) is confident of an upset.
"I am eight years younger than Katie Taylor, I am stronger than her," she said, before adding her main reason for victory is the presence of Taylor's greatest amateur rival, Sofya Ochigava, in training.
One of the few fighters to ever defeat Taylor, Russian Ochigava is an amateur boxing legend in her own right and is now making her way in the pros. Ochigava was edged by Taylor in their tense 2012 Olympic final in London and has always been outspoken in her disagreement with that result.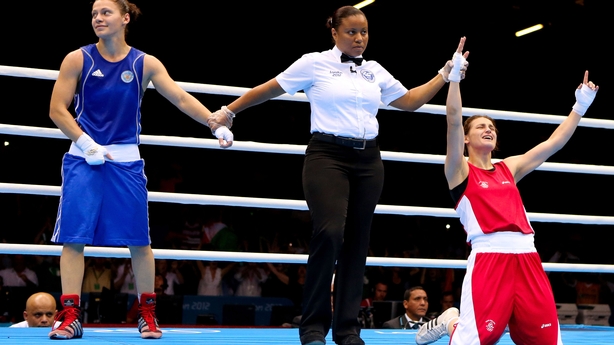 "Sofya has helped me to prepare for this fight," revealed Sharipova. "No one else knows how to fight Taylor like Sofya Ochigava.
"Therefore, not only I, Firuza Sharipova, will be in the ring against Taylor, but the intelligence of Sofya Ochigava, who has prepared me very well for this fight, will be with me.""Sofya has been in my camp from the very beginning, has passed on all her knowledge to me and has done her best to help me defeat Katie Taylor.
Taylor is usually not afraid of anyone, but in that final fight, Sofya saw fear in her eyes
"I watched their fight in the final of the Olympic Games and I'm sure that the judges helped Taylor. Sofya knocked her down, which wasn't counted. Sofya was better in the fight, she won it.
"Taylor is usually not afraid of anyone, but in that final fight, Sofya saw fear in her eyes. Even now, Taylor refuses to fight Sofya."
Taylor's most recent successful defence was against Jennifer Han in September.