Eric Donovan believes that Ireland will "definitely" win a boxing medal at the Tokyo Olympic Games and that the team's women are best-placed to deliver it.
"We have seven boxers, a huge number, going to Tokyo. We're in a very strong position," the former European bronze medallist and now professional super-featherweight (13-1-0) told RTÉ Sport.
"We're the strongest sport when it comes to the Olympics. We have a conveyor belt of talent and are a proud boxing nation.
"I definitely think there will be a medal. The women are probably in a stronger position than the men.
"Aoife O'Rourke, Kellie Harrington, Michaela Walsh, over the last three or four years they have been consistently standing on the podiums at world and European championships."
Donovan thinks that Irish success at last week's European Olympic qualifiers, where Harrington won gold and Walsh silver, was timely ahead of the start of the games next month.
"There are a couple of things that give us confidence," he said. "The five boxers who qualified last week are hitting form at just the right time.
"They are after coming through one of the hardest qualifiers, the European continent, against some medal hopes.
"Kellie Harrington has beaten two medal hopes. Michael Walsh beat medal hopes.
"Aoife O'Rourke from Roscommon, only 23 years of age and a European champion from 2019. She's a dark horse and could do very well.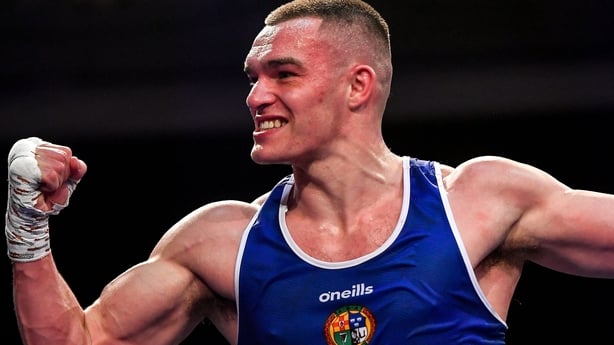 "Aidan Walsh came through against very good opposition.
"A fairytale story with Emmett Brennan, took out a credit union loan in 2019 just to fund himself. That's what you call backing yourself.
"He's from inner-city Dublin, the Docklands Boxing Club, and he's after inspiring so many people, at 30 years of age.
"Then you have Brendan Irvine and Kurt Walker, they haven't had much action over the last while. Kurt Walker could still be a strong medal hope but he's been lacking good quality competition."