The death toll from heavy rains in southern Brazil has risen to 36, local authorities said, as a tropical cyclone battered and soaked the region, flooding homes and swelling rivers.
Video footage shows rising water flooding streets and rivers and submerging houses in the small town of Mucum, in Rio Grande do Sul state. Nearby cities such as Lajeado and Roca Sales were also severely hit.
Dominguez Fontana, a 74-year-old sawmill worker who escaped the Mucum flooding, said nothing could be salvaged.
"When the water was coming I escaped to the highway," he explained. "You have to escape. If you stay there you die."
Rain stopped on Tuesday but weather forecaster Climatempo forecast more downpours before showers dissipate by Sunday, with the state still on alert for floods.
The Rio Grande do Sul floods are just the latest recent natural disasters in Brazil.
More than 50 people were killed in Sao Paulo state earlier this year after major downpours caused landslides and flooding.
The colonial-era city of Petropolis near Rio de Janeiro and Bahia state has suffered similar disasters, as well as Santa Catarina, a state neighbouring Rio Grande do Sul where an additional victim was confirmed on Tuesday.
President Luiz Inacio Lula da Silva said he had spoken to Governor Eduardo Leite to offer the federal government's full support.
Mr Lula sent two ministers to oversee search and rescue efforts, adding that Vice President Geraldo Alckmin would be "on standby" to travel to the hard-hit Rio Grande do Sul state, home to about 11 million people.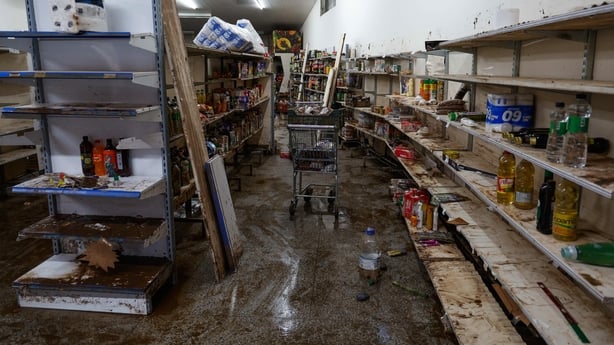 Brazil is not used to cyclones, but it is becoming "more and more frequent" for them to make landfall in the country, said Francis Lacerda, a researcher at the Pernambuco State Agronomy Institute's Climate Change Laboratory.
"These are extreme events, because the amount of energy released is exacerbated by global warming," she added.
Unchecked urbanisation and irregular housing built on hillsides are also making weather disasters deadlier in Brazil, experts say.
An estimated 9.5 million of the country's 203 million people live in areas at high risk of flooding or landslides.