The flags of the UN's 193 member states are not flying at its New York headquarters today.
But it's not for the usual reasons, such as heavy rain, high winds or the death of a head of state.
For the first time in UN history, the flagpoles are bare because the air is too dirty.
Secretary General Antonio Guterres, who frequently urges world leaders to do more to tackle climate change, tweeted a picture of himself standing at his 38th floor window at the UN headquarters, looking out at the grey haze obscuring the Manhattan skyline.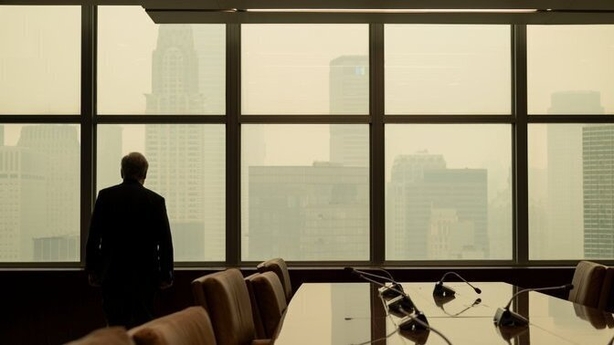 "With global temperatures on the rise, the need to urgently reduce wildfire risk is critical. We must make peace with nature," he wrote.
For the third day, New York City is sitting under a thick blanket of toxic smog caused by wildfires across the border, in Canada.
The New York city government issued a health warning to residents, advising people to limit their outdoor activities and for vulnerable groups, particularly those with respiratory conditions, to stay indoors.
Larger particulate matter from wildfires can irritate the nose and throat.
But some particles are small enough to penetrate the lungs and the bloodstream, causing serious health problems.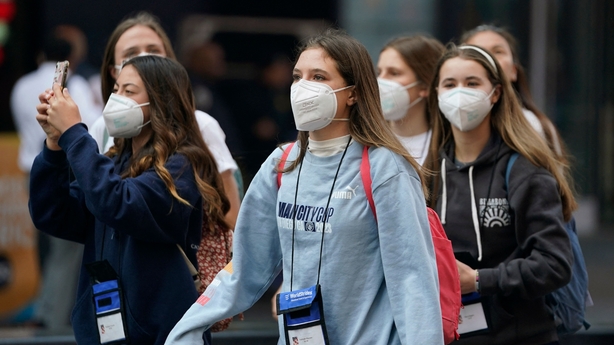 The air alert will remain in place until the weekend.
At the UN, many diplomats and delegates arrived to work today wearing the protective face coverings that had all but disappeared after the pandemic.
But while Covid-19 was largely an invisible threat, severe air pollution often heralds its arrival with an acrid smell and gloomy yellow haze.
With no sign of the smog lifting, the decision to not raise the flags was taken out of concern for the health of the security personnel tasked with the job.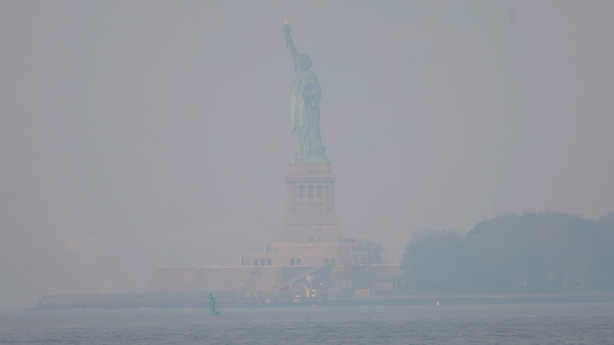 "It's about the people," a spokesperson told RTÉ News adding that flags could always be washed.
Was this week's bout of pollution, first in New York and now engulfing America's capital city, Washington DC, useful for underlining the UN's climate message to powerful decision-makers?
The spokesperson, Stéphane Dujarric, told RTÉ News it was.
But it was sad, he added, that we had to go through an event like this "which can be deadly for those with respiratory problems and disabilities" to focus minds.
"We should not have to look at the fire and feel the fire to understand that there is a fire," the spokesperson told RTÉ News.