A Kilkenny hurling legend has described the experience of seeing children in Uganda take part in their first blitz as "phenomenal".
Eight-time All-Ireland winner Aidan Fogarty has been visiting the east African country as part of fundraising efforts to build the first full-size GAA pitch on the African continent.
Fogarty and Kilkenny player Sinéad Brennan have been leading workshops and skills sessions for children.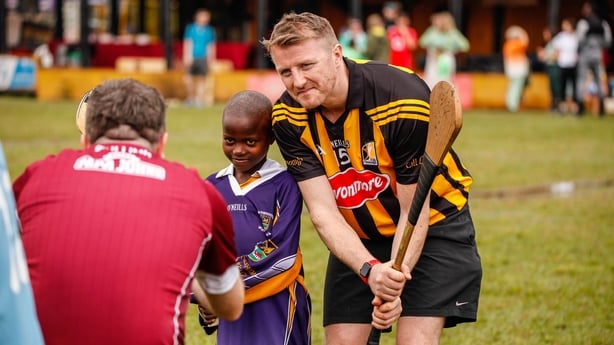 Speaking to RTÉ News from Uganda, Fogarty said: "It was unreal. And for me, it was a bit of an eye opener. Some kids arrived to the blitz with no shoes on, or very little in the way of jackets or clothes. So straight away you could see the poverty. But they were just so happy to learn, to have fun, to play the game of hurling, the game of football."
Uganda GAA was started by Moses Amanyire and Robert Bakaza, two Ugandan sports teachers who introduced it to their students after coming across videos of matches on YouTube and TikTok in 2019.
Since then, the club has grown, with a number of Irish clubs donating kit and equipment for hundreds of local schoolchildren.
"We brought over jerseys this time and kitted them out," explained Fogarty. "It was pretty special, to be honest."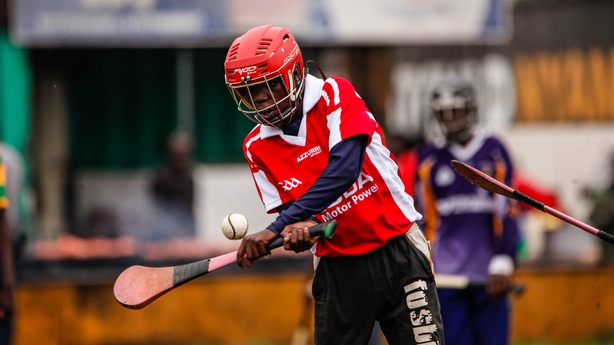 This week's trip is part of efforts to raise €20,000 for a new pitch and clubhouse on the outskirts of the capital Kampala.
A significant part of the clubhouse will be a kitchen where meals will be cooked for every training session, taking pressure from parents who struggle to meet school fees and putting food on the table.
Irish Ambassador to Uganda, Kevin Colgan, said: "If this is to grow, then they need to have the right structures in place, and we're helping them think about how it should be and bringing in some people with top experience from Ireland who can help."
As well as being the first full-size GAA pitch on the African continent, it would also be the highest altitude GAA pitch in the world.
Constructed on the banks of Lake Victoria, organisers say it could potentially be useful as a training resource for teams from Ireland.
John Walsh with the Irish Society Uganda said: "We want to build a proper ground, a proper pitch, and one that you can have county teams, or inter-county teams or clubs who want to come for some high altitude training. It will be the highest pitch in the world."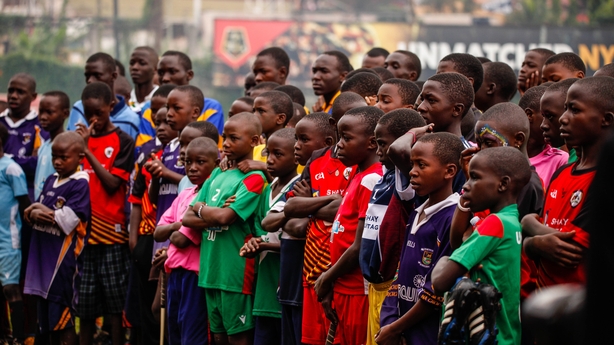 Reflecting on a memorable trip, Aidan Fogarty said: "We wanted to leave a mark. We didn't just want to come to Uganda, leave a few jerseys and then disappear. I wanted to bring the GAA's sense of community and culture, to spread the spirit and friendship between players. We've started with school children, but maybe in time the adults will play too. This is only the start."