It was a badly kept secret, so celebrations in Kosovo had already begun.
But many still could not believe it when, on a frigid Sunday 15 years ago, the prime minister of Kosovo declared unilateral independence from Serbia.
It was that phrase – "unilateral independence from Serbia" – that made it to the front pages of newspapers all over the world.
The freezing temperatures did little to stop celebrations in Pristina, Kosovo's capital.
The country's leaders unveiled a new monument, now known as the Newborn monument, because it consists of the English-language word "Newborn" in block-capital letters.
And then, beneath a firework-filled sky, they addressed thronged crowds, as revellers waved flags and honked car horns in tribute.
The triumphant scenes came almost nine years after the end of a bloody war in the fledgling country.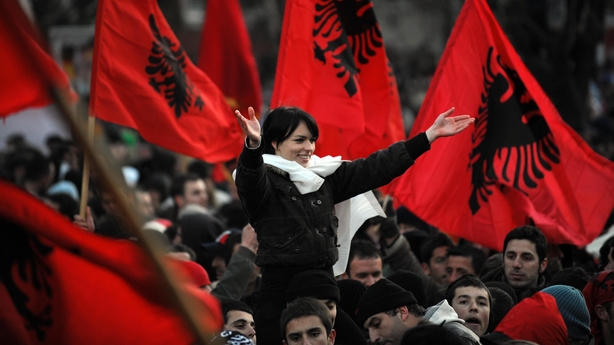 A NATO bombing campaign forced Serbian leader Slobodan Milošević, the President of Yugoslavia, to withdraw his forces from Kosovo.
He had marshalled a gruesome crackdown on Albanians and later faced 66 counts of crimes against humanity, genocide, and war crimes at the the Hague.
Though the war was long over by the time Kosovo declared independence, the conflict has simmered on.
In the past 12 months, tension has spiked in northern Kosovo, which is home to many ethnic Serbs, who account for around 1% of the population.
First, Kosovo said that Serbian identity documents and vehicle licence plates would no longer be valid in its territory.
And, in December, a former police officer, one of many who resigned in protest of the move, was arrested in connection with an attack on election offices.
Ethnic Serbs exchanged gunfire with police and blockaded roads leading to border crossings, while Serbia asked its troops to be at "full combat readiness".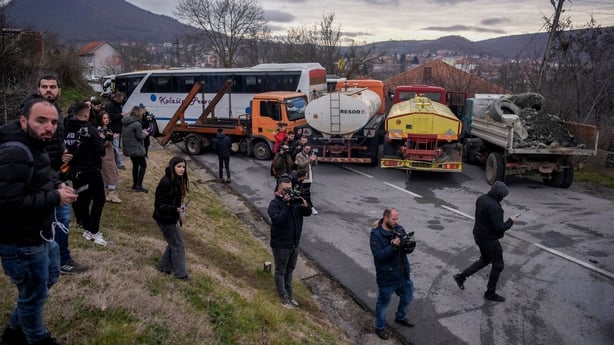 "There was a very tense standoff for about three weeks which, in our view, was the most serious security situation we have witnessed here in Kosovo for the past ten years," Lars-Gunnar Wigemark, who leads the EU's rule-of-law mission in Kosovo, told RTÉ News.
But things have been calmer in recent weeks, he said.
Serbia and Kosovo reached a deal to postpone the licence plate plan. The barricades were dismantled, and language softened.
But Mr Wigemark warned that there was a "general sense of volatility" – and said that any new incidents could provoke an escalation.
Some 15 years after independence, more than 100 countries, including Russia, Ukraine, Greece, Spain and China, have refused to recognise Kosovo as an independent state.
While a similar number, including the US and many Western states, have recognised the country's statehood, Kosovo has little hope of being granted membership of the United Nations, thanks to Russia's permanent seat on the security council.
There is still hope for Kosovo.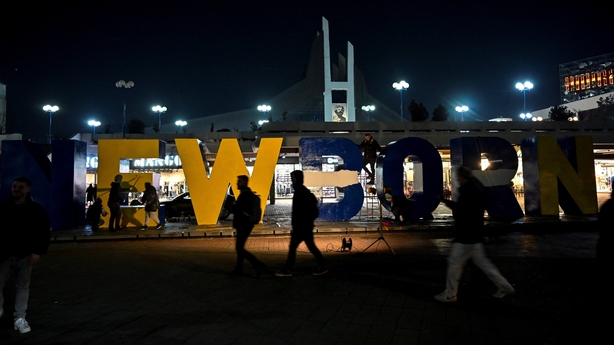 More than two decades after the devastating war, the country is considered by many to be a democratic exemplar in the Balkans.
There is less crime and corruption, and, even in spite of the Covid-19 pandemic, Kosovo has an increasingly positive economic outlook.
But hopes are pinned on the pending recognition of one country – that of Serbia, the country it broke away from.
An EU proposal, backed by France and Germany, would normalise relations between Kosovo and Serbia.
Kosovo's prime minister Albin Kurti told parliament on Thursday that that the plan would amount to de-facto recognition of Kosovo by Serbia.
The plan sparked riots in Belgrade, the Serbian capital. Three were arrested after ultra-nationalists tried to storm parliament.
And activists have threatened "more than" riots if Serbia accepts the plan.
It has not done much to dent the optimism, however.
That's because, as Kosovo celebrates 15 years of independence, both sides have expressed a willingness to do something they haven't done before: compromise.