Finland has said it will bar Russians with Schengen tourist visas from entering the country at midnight following a surge in arrivals after Moscow's mobilisation order.
"The decision aims to completely prevent the current situation of Russian tourism to Finland and the related transit through Finland," Foreign Minister Pekka Haavisto told a press conference.
Mr Haavisto cited damage to "Finland's international relations" as a justification for the decision and said Russia's mobilisation had a "significant impact" on the Finnish assessment.
The "illegal referendums in Ukraine" and the alleged sabotage of the Nord Stream pipelines in the Baltic Sea "have added to concerns", Mr Haavisto said.
Restrictions include exceptions on human rights grounds, and Russians can still enter Finland to meet family, work or study.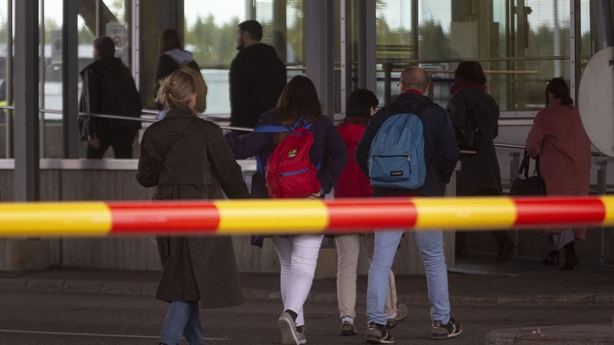 "The decision must also not prevent travel for humanitarian reasons," the foreign minister added.
Interior Minister Krista Mikkonen said it was possible the restrictions would trigger an increase in asylum applications and illegal border crossings.
Ms Mikkonen said that someone being called up for mobilisation itself was not grounds for asylum - unless it can be shown, for example, that the individual might be forced to commit war crimes or is subject to disproportionate punishment.
"But those decisions are always taken individually by the authorities," she said.
Even before Russia's mobilisation order, Finland had restricted the number of visas issued to Russians, as tourism from its eastern neighbour had caused discontent due to the war in Ukraine.
But Mr Haavisto noted that the restrictions in place were not "sufficient" in the current situation.
'Horribly unpleasant'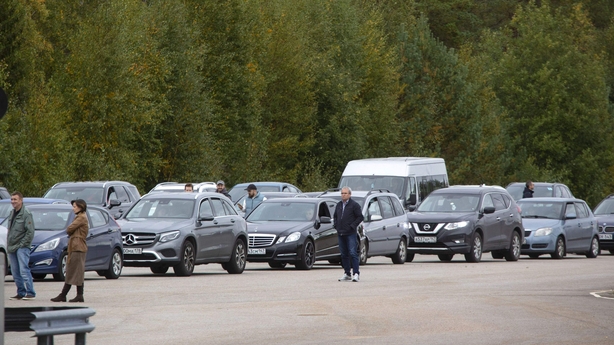 Fearing that Russia could close its border "forever" following the mobilisation order, a growing number of Russians, many of fighting age, have been rushing to cross into neighbouring Finland in recent days.
Most of them have rushed to the Vaalimaa border crossing in the south.
The number of daily crossings hovered around 7,000 or 8,000 last weekend and earlier this week, but numbers began to decline yesterday.
"I just made it through, I don't know how the others will get through. It's sad, sad," Andrei Stepanov, a 49-year-old Russian told AFP of the new restrictions.
"I feel sorry for the others, they're already like in prison there. Now it's even worse," said Stepanov, originally from Samara, about 100 kilometres from the Kazakh border.
"We already were behind the iron curtain, now the curtain will be even thicker. It's horribly unpleasant", lamented Aleksander Veselov, a 64-year-old from Saint Petersburg.
Russian tourists pose 'security threat'
Estonia, which like other Baltic states and Poland argued that Russian tourists posed a national security threat, had expressed frustration that Finland had not joined them.
Ukraine has said Russians should stay at home and seek to stop the war.
The EU has banned all flights from Russia, leaving only rail and road transport links available, and this month it agreed to limit issuing free-travel Schengen zone visas.
Norway, an EU outsider but a member of the Schengen zone, still kept open its Arctic border with Russia where arrivals have recently risen to number a few hundred people a day, Norwegian officials said.
Last week's announcement of Russia's first public mobilisation since World War II, to shore up its faltering Ukraine war, triggered a rush for the border, the arrest of protesters and unease in the wider population.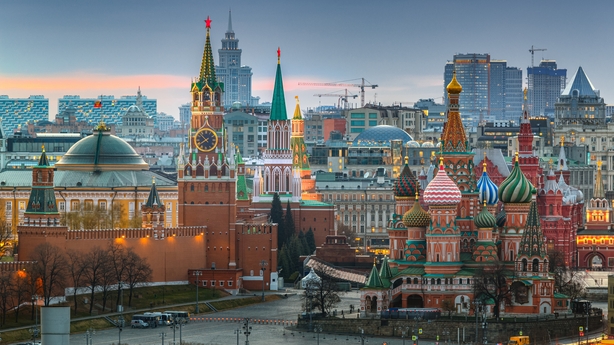 The Finnish border guard said earlier this week it was preparing for "difficult developments" as the situation evolved.
"It is possible that when travel is restricted, attempts at illegal border crossings will increase," a spokesman said.
In July, Finland passed new amendments to its Border Guard Act to facilitate the construction of sturdier fences on the Nordic country's eastern border with Russia.
As it stands, Finland's borders are secured primarily with light wooden fences, mainly designed to stop livestock from wandering to the wrong side.
The Finnish border guard believes it will be necessary to build 130 - 260 kilometres of barriers in high-risk areas.
"The physical barrier itself is indispensable in a large-scale entry situation, acting as a barrier and an element of diversion for potential crowds," the border guard said in a statement.
The fence still requires a political decision.