The world's eyes will be on Uzbekistan today, where China's President Xi Jinping is expected to meet his Russian counterpart Vladimir Putin on the sidelines of a summit designed to strengthen ties, as the West grapples with how to deal with the two superpowers.
The meeting takes place as Moscow's efforts to keep hold of its territorial gains in Ukraine suffered a major military setback this week.
China has refrained from condemning Russia's operation against Ukraine, or from calling it an "invasion", but it is not expected to more overtly back the war at this summit either, especially as Vladimir Putin heads to the meeting in a weakened position.
"I do see China as the dominant player," explained Joanna Lillis, a Kazakhstan-based journalist and author of Dark Shadows: Inside the Secret World of Kazakhstan.
"That's not something Russia likes to see as a superpower," she said, predicting there are many ways the relationship between the two states could still fray.
"Xi will be playing this from his position of strength and Putin will be trying to show that he's not in a position of weakness, but I personally don't think Putin will be able to extract any strong expressions of support from China, given how weak his position is," she said.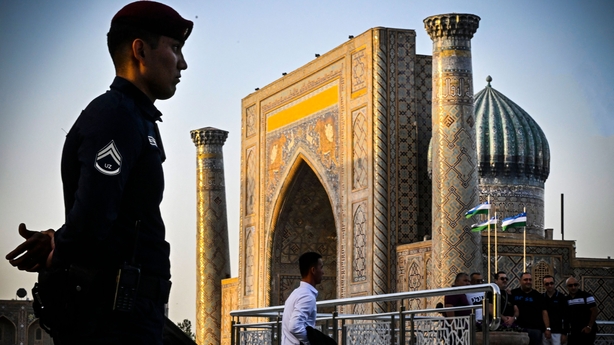 A summit to rival Western power
The Shanghai Cooperation Organisation (SCO) summit, in the ancient Silk Road city of Samarkand in Uzbekistan, is taking place just a month before Xi Jinping is set to cement his place as the most powerful Chinese leader since Mao Zedong, as he seeks a third term.
Ahead of today's meeting, he wrote that the group had "set a fine example of a new type of international relations".
Those were comments echoed by the Kremlin's foreign policy advisor Yuri Ushakov who told reporters in Moscow earlier this week that the SCO members "stand for a just world order".
"It is all about Xi in my view: he wants to show just how confident he is domestically and to be seen as the international leader of nations opposed to Western hegemony," said George Magnus, author of Red Flags, a book about Xi's challenges.
"Privately I imagine Xi will be most anxious about how Putin's war is going and indeed if Putin or Russia are in play at some point in the near future, because China still needs an anti-Western leadership in Moscow."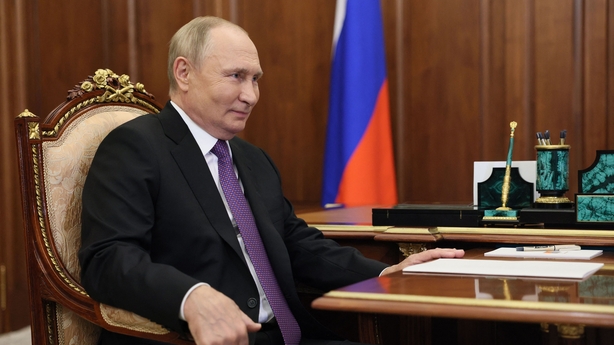 As well as China and Russia, the SCO summit includes more recent members India and Pakistan alongside the four original Central Asian states, Uzbekistan, Kazakhstan, Kyrgyzstan and Tajikistan.
It is also due to admit one more member in the form of Iran, one of Moscow's key allies in the Middle East.
"It's clear that the Shanghai Cooperation Organisation and particularly the leading states within it, China and Russia, are trying to make a statement about their geopolitical power in a changing world," said Joanna Lillis.
"The goal of expansion for the SCO is a clear statement of intent. For a long time that organisation has been informally dubbed Russia and China's answer to NATO, and they've always positioned it as a sort of rival to NATO even without explicitly saying so. So, they want to show their security footprint on a broad geographical expanse."
While plenty of anti-Western statements can be expected out of the lead powers in the organisation today, Joanna Lillis believes that its Central Asian members will be treading a more careful path.
Commenting on the ongoing invasion in Ukraine, she said: "The Central Asian states of the SCO, even though they're close allies of Russia, have also not supported Russia overtly in this, and have been very keen to distance themselves.
"Uzbekistan likes to be on the world-stage but it doesn't want actually to be associated with anti-Western posturing and that goes for the other Central Asian states too, especially Kazakhstan, which has been very keen to make sure it doesn't end up behind a new iron curtain."
Rather than strengthening the SCO, she believes expanding it could actually lead to a weakening of its position, making it harder to function effectively.
"Now Iran is queueing up to join, but to my mind, the more this organisation expands, the more divergent the interests you've got within it.
"With NATO you've got Western countries with common goals in terms of security, but in the Shanghai Cooperation Organisation, you're not quite getting that and the more it expands, the more it includes countries with different geopolitical aims."
However, Zhang Ming, secretary-general of the SCO said this week: "I've heard of an expression saying that there is a long queue outside the door of the SCO, and I think this metaphor is not exaggerated. Indeed, many countries out there are showing strong interests in joining the SCO.
"I think given the profound global changes that we are witnessing, members of the international community are expecting a new type of international relations."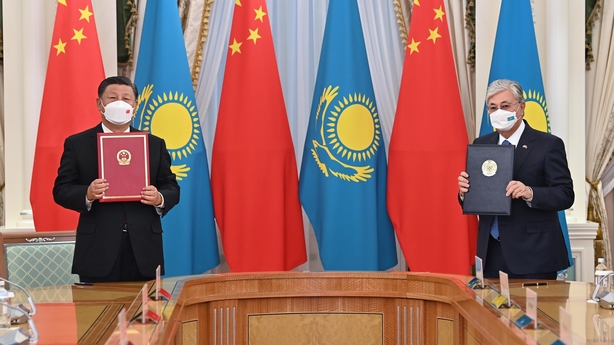 A Chinese message of support for Kazakhstan
Ahead of today's summit, China's President Xi Jinping was in Kazakhstan for a state visit, where he met with the country's President Kassym-Jomart Tokayev - both leaders wearing white face masks.
Afterwards, in comments attributed to Xi and published online by the Kazakh president's office, he vowed his full support for Kazakhstan, which has been spooked, along with other former-Soviet states, by Russia's invasion of Ukraine.
"I would like to assure you that the Chinese government pays great attention to relations with Kazakhstan," he said.
"No matter how the international situation changes, we will continue to resolutely support Kazakhstan in protecting its independence, sovereignty and territorial integrity…and categorically oppose the interference of any forces in the internal affairs of your country."
The choice of Kazakhstan as the Chinese leader's first trip abroad since the start of the Covid-19 pandemic is also significant. It's where he first announced his major 'Belt and Road' initiative back in 2013, which has involved a trillion-dollar investment in infrastructure and transport links across more than 60 countries.
"It shows he attaches importance to relations with the Central Asian states, which are often overlooked globally because they're not big geopolitical players," said Joanna Lillis.
She said Kazakhstan, which has a large Russian minority along its northern border with Russia, has generally enjoyed good relations.
"But it has been very concerned with a barrage of nationalist rhetoric coming out of Russia, not from the mouths of actual officials, but from commentators, pundits, and it's hard sometimes to believe that the Kremlin aren't behind some of these people."
"As long as inequality and injustice continue to proliferate, there will be no end to viruses even worse than Covid: the viruses of hatred, violence and terrorism."

- Pope Francis in Kazakhstan
Kazakhstan also borders China's far western region of Xinjiang, where Beijing stands accused of human right abuses by detaining over a million Uyghurs and other Muslim minorities, including some Kazakhs.
Xi Jinping's visit coincided with another high-profile visit to Kazakhstan yesterday - that of Pope Francis - who used the opportunity to call for peace in Ukraine, saying that "God does not guide religions towards war".
He said: "As long as inequality and injustice continue to proliferate, there will be no end to viruses even worse than Covid: the viruses of hatred, violence and terrorism."
His comments were seen as an implicit criticism of the Russian Orthodox Patriarch Kirill, who has backed the invasion of Ukraine, and criticised the decadence of the West. He chose not to attend the conference of faith leaders, instead sending his deputy.
Francis later mentioned Ukraine at the end of a Mass for about 6,000 members of Kazakhstan's tiny Catholic community, asking "how many deaths will it still take before conflict yields to dialogue?"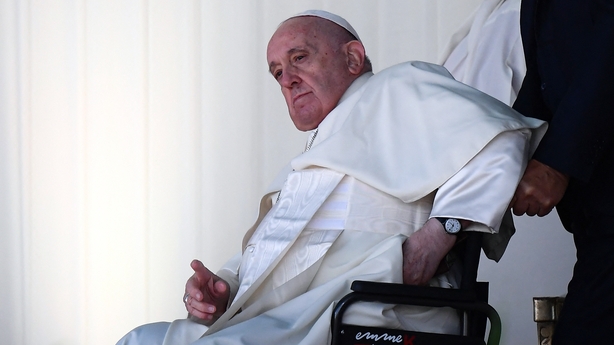 A 'no limits' partnership
Xi Jinping last met with Vladimir Putin in February this year, at the opening of the Winter Olympics, just weeks before the Russian president ordered the invasion of Ukraine.
There they declared their "no limits" partnership, and little is expected to have changed, particularly as the US weighs further sanctions against China to deter it from taking action in Taiwan.
Trade between the two countries soared by nearly a third in the first seven months of this year.
"Beijing is reluctant to distance itself from Moscow even when facing serious reputational costs and the risks of becoming a target of secondary economic sanctions," said Professor Steve Tsang, director of the China Institute at the School of Oriental and African Studies in London.
"It's been pretty clear that Xi supports Putin."
The Kremlin has recently played down the impact of lost gas sales to Europe on Russia's economy, saying there were plenty of other countries that wanted to buy its energy resources and last week Vladimir Putin said a major gas export route to China via Mongolia had been agreed.
"China is certainly buying up Russian gas and Russia is claiming to see this as an opportunity but obviously China is using it as leverage to get cheap gas," said Joanna Lillis.
She said Western sanctions against both countries could push the two powers "further into each other's arms".
The body language of the two 69-year-old leaders will certainly be closely watched when they meet today.
However, Joanna Lillis said of the two states: "The main thing they have is an anti-Western stance. Beyond that it's a pure marriage of convenience," which, she says, could break apart if circumstances change.
Additional reporting AFP, Reuters