In the early days of Russia's invasion of Ukraine, China called on both sides for restraint.
Six months on, and President Xi Jinping is still referring to the conflict as something to be resolved by both sides, and has not called it a war or an invasion.
But something has shifted. And it's not just the Chinese-Russian economic relationship in the face of global turmoil that has strengthened.
As Mr Xi considers a new international world order, China has stepped up co-operation with Russia and enhanced their 'no limits' relationship, to counterbalance US global dominance.
In a phone call with Vladimir Putin in February, Mr Xi said he respected the sovereignty of all nations, which would imply that included Ukraine, but he also avoided any condemnation of Russia's military actions.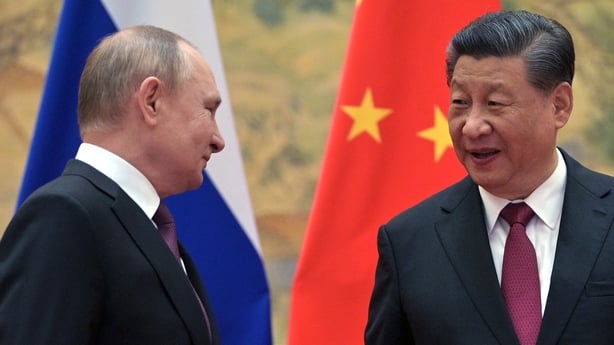 But this message changed in a second call in June when Mr Xi vowed to support Moscow's "sovereignty and security". A shift welcomed by Mr Putin, who has been keen for China to be an ally as Russia receives the cold shoulder from the West over the conflict.
Less subtly, in an interview with the Russian state news agency Tass, China's ambassador to Moscow, Zhang Hanhui, accused the US of backing Russia into a corner with repeated expansion of the NATO defence alliance.
"As the initiator and main instigator of the Ukrainian crisis, Washington, while imposing unprecedented comprehensive sanctions on Russia, continues to supply arms and military equipment to Ukraine," Mr Zhang was quoted as saying.
This ties in with the Kremlin's narrative of NATO expansion threatening Russia's security. This week Mr Putin accused the United States of drawing out the war in Ukraine.
"The situation in Ukraine shows that the US is trying to prolong this conflict," he Putin said, addressing the opening ceremony of a security conference in Moscow.
Washington is "using the people of Ukraine as cannon fodder", he said, lashing out at the US for supplying weapons to Ukrainian forces.
Recent events including US House of Representatives Speaker Nancy Pelosi's visit to Taiwan, followed by a US congressional visit to the island, combined with Mr Xi's perception that the East is rising and the West is declining have also driven close relations with Russia, according to Anthony Saich, Daewoo Professor of International Affairs at the Harvard Kennedy School.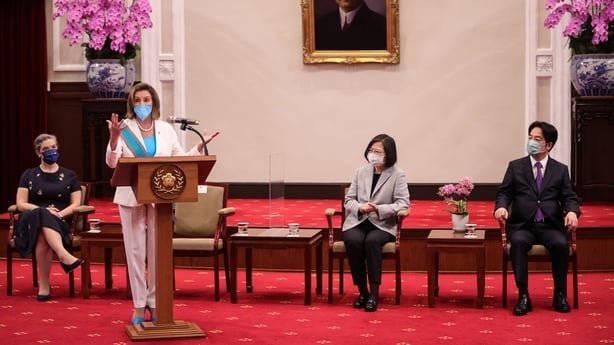 "I think the recent visit of Nancy Pelosi to Taiwan has really sparked off indignation in Beijing, and concerns that America, leading the West, is beginning to shift its position in terms of relations with Taiwan," said Professor Saich.
It is his belief that the world is now seeing a resurgence of stronger nationalist rhetoric coming forward following domestic pressure and dissatisfaction with weak Chinese leadership in terms of confronting Nancy Pelosi's visit.
"In many ways what the ambassador, Zhang Hanhui said, has really followed up China's view from the start of the conflict in the invasion of Ukraine.
"Of course, China still refuses to call it an invasion and it has maintained continually Russia's position that this was really caused by threats to Russian security because of the western unbridled expansion of NATO. So it's really kind of a doubling down on a position that China has maintained.
"But having said that, there is no doubt that Xi Jinping sees his future in terms of building alliances with a range of other countries, Russia being one notable example, Iran another, and unfortunately the problematic relations they have with North Korea.
"It's not a very attractive set of alliances to set against those that America enjoys across the world, but that's what he has to play with," said Prof Saich.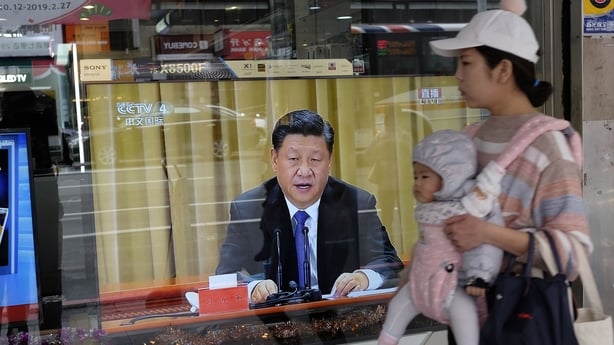 While the controversial US visits risked increased instability in the region, it's unlikely any strong military action, such as an invasion of Taiwan, is imminent.
China felt it had to react after Ms Pelosi defied Beijing's warnings not to visit and sent tensions soaring, but waited until Ms Pelosi left before conducting military drills, and the live fire exercises were careful, calibrated and didn't push things too far, according to Prof Saich.
"Having said that, I think what we will begin to see moving forward inevitably is that China will increase actions around the Taiwan Strait. Those of course, lead to the possibilities for accidental conflict, which could then rapidly escalate into a situation that no one really wants or necessarily anticipates. But I do think we will see other actions," he said.
Days after Ms Pelosi's visit and unprecedented military drills around the island, China published its first white paper on Taiwan since Mr Xi came to power a which stated China "will tolerate no foreign interference in Taiwan".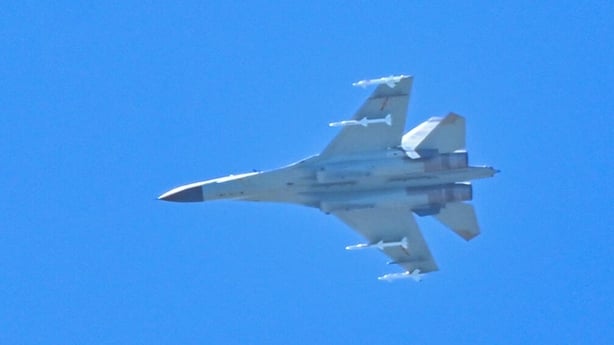 If US-China relations were struggling before the Taiwan visit, they are now even more tense.
But Chinese officials are planning a possible trip by Xi Jinping to southeast Asia in November for what could be the leader's first foreign trip since the Covid-19 pandemic and include a meeting with US President Joe Biden.
While not yet confirmed, President Biden has long sought a meeting to ease tensions.
Prof Saich thinks the relationship between the US and China has been "rattled, shaken, and is unstable, but both Washington and Beijing recognise there must be some capacity for channels to be kept open for communication.
"So perhaps we might get to a situation where within that instability, some kind of mechanism is set in place if Xi Jinping meets with Biden, which might then licence discussions again in other areas."