North Korea has begun 2022 by launching a barrage of missiles in a flurry of activity not seen for several years.
There have been six weapons tests in just the last three weeks alone, after two more suspected ballistic missiles were reported by the government in Seoul today.
"It's an ever-diversifying arsenal," says James Fretwell, an analyst at the Korea Risk Group which publishes NK News.
On Tuesday, what appeared to be two cruise missiles were fired into the sea off the country's east coast, according to South Korea's Joint Chiefs of Staff.
New hypersonic weaponry is also reported to have been tested, according to the North Korean State Media.
"I see a lot of outlets asking: 'What message is Kim Jong Un trying to send?', through these launches. Of course, it's impossible to dive into the mind of Kim Jong Un, but of course North Korea's leadership is aware of the international reaction, whenever it does one of these missile launches," says Mr Fretwell.
"We are seeing evidence of increased capabilities," says Jon Grevatt, head of Asia Pacific News at Janes.
---
REASON ONE: Improving technological prowess - the technology behind the latest launches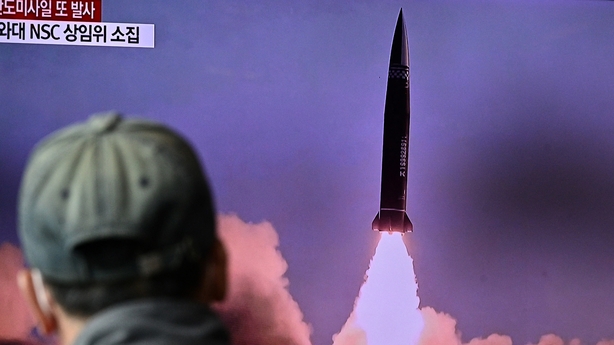 The latest weapons tests involve a wide range of technologies, some new and some old, but improved.
In the first weeks of January this year, North Korean State media reported it had successfully tested two hypersonic missiles, weapons capable of travelling at five times the speed of sound.
Janes Intelligence has been studying this claim, as well as looking at the other types of weapons involved.
"At the beginning of January, we had two launches of claimed hypersonic missiles," says Mr Grevatt.
"We can't verify independently that they were hypersonic missiles. To be hypersonic you have to travel at least five times faster than the speed of sound and we don't know whether they did that.
"We don't know that North Korea has the technology to develop hypersonic weapons, this is something that they are claiming."
The first claimed use of such technology there was in September 2021. Mr Grevatt says the "glide vehicles" work by being propelled high up into the atmosphere by a rocket before that breaks away and the weapon manoeuvres towards its target from above.
The next set of launches in mid-January were assessed by Janes to be "KN23 and the KN24 short-range ballistic missiles.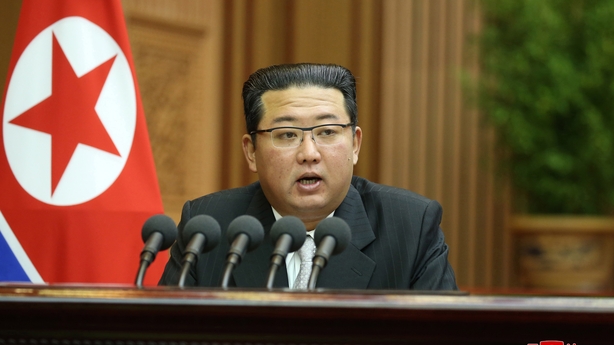 "Both of those missile systems are based on ex-Soviet Union, old Russian systems but they've modified them and made them more capable and introduced their own technologies onto these platforms", says Mr Grevatt.
Then on Tuesday, North Korea fired what appeared to be two cruise missiles into the sea off its east coast, according to South Korea's Joint Chiefs of Staff.
The cruise missiles are driven by jets and can take longer to reach their target than a rocket propelled missile.
However, they fly at lower altitudes, so can be tricky in terms of detection for air defence systems in countries like neighbouring South Korea.
Cruise missile launches are not banned under United Nations sanctions imposed on Pyongyang.
"The main reason is simple - to improve their missile capabilities," says Mr Fretwell.
"The more tests you do, the better your weapons are."
He also says the use of a diverse range of missiles could be a tactic by North Korea because: "if the US and South Korea knows what to expect, it's easier to set up missile defences and counteract that".
In the past year, he said, weapons had also been launched from a wider variety of locations than ever before, including submarines and from trains.
The two suspected short-range ballistic missiles fired today are believed to have come from Hamhung city, North Korea's second largest.
---
REASON TWO: A message to the US over dropping sanctions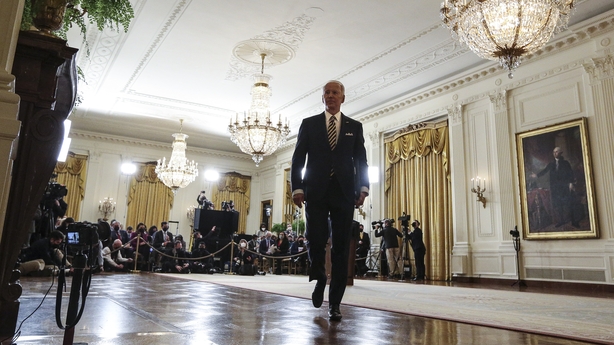 As well as posing a major concern for South Korea, North Korea's recent activity could be a bid to get the US back to the table for talks, which have stalled since the days of the Trump administration.
"North Korea is ramping it up, trying to get attention and puts pressure on Joe Biden to say ok, let's come to the table to negotiate," says Mr Grevatt.
"What North Korea wants out of that is an easing of sanctions, what the US wants out of that is denuclearisation."
On 13 January this year, in the face of the initial missile launches, the Biden administration imposed its first sanctions on North Korea for its weapons programme.
The sanctions targeted six North Koreans, one Russian and a Russian firm, that Washington said were responsible for procuring goods for the programmes from Russia and China.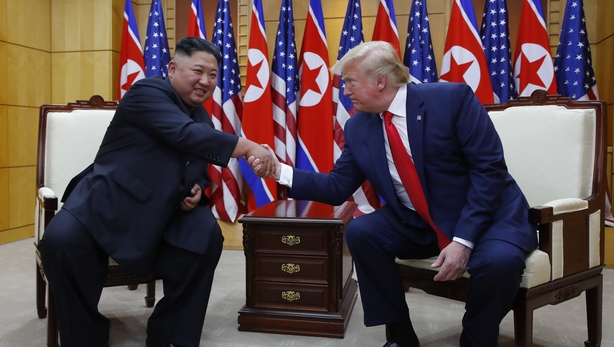 In a State Department briefing on 25 January, spokesperson Ned Price said the US was open to dialogue:
"We have also been very clear about our intent: number one, we have no hostile intent. We harbour no hostile intent towards the DPRK. We are open to dialogue. We are open to diplomacy. We think dialogue and diplomacy is the most effective means to help us reach that overarching goal, and that's the complete denuclearisation of the Korean Peninsula."
Mr Fretwell says he does not expect such dialogue between North Korea and the US to happen any time soon, as Pyongyang has made that so conditional on the dropping of sanctions.
"Whilst the Biden administration keeps emphasising: 'We are open to talks, any time, anywhere', North Korea says: 'If you want to improve relations with us, you have to drop the hostile policy, drop some sanctions, you have to stop doing your military exercises and then maybe we will play nice and talk to you'," he says.
---
REASON THREE: Domestic distraction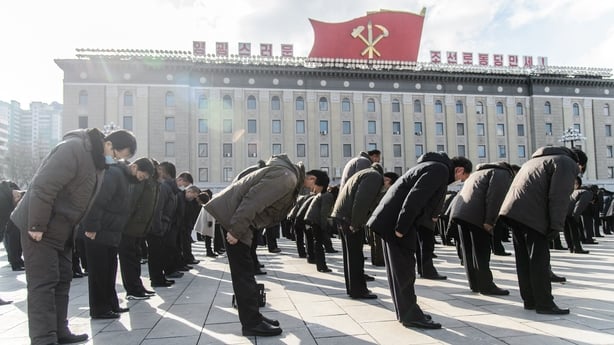 Leader Kim Jong Un has been struggling on the domestic front recently, with an economy hit by food shortages and the Covid-19 pandemic. Sanctions are also taking their toll.
"Missiles and weapon developments are probably the only things Kim Jong Un can confidently display as achievements," defector-turned-researcher Ahn Chan-il told the AFP news agency.
"He's not got much to offer the North Korean people right now."
The country is also preparing for a big year of celebrations. Next month marks the 80th anniversary of the birth of Kim's father, the late leader Kim Jong Il.
In April, it will be the 110th anniversary of the birth of the country's founding leader Kim Il Sung in April.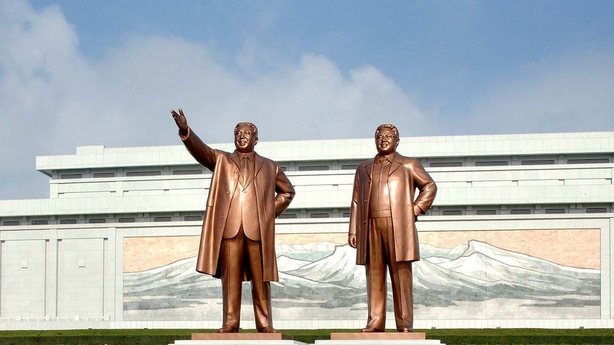 Under North Korea's dynastic system, marking such important occasions with grandeur and displays of military might at parades is seen as politically crucial for Kim's own leadership.
"We've got some major anniversaries on the North Korean calendar," says Mr Fretwell.
"The biggest ones will be on 16 February, which is former leader Kim Jong Il's birth anniversary and also on 15 April, which is Kim Jong-un's grandfather and North Korea's first leader Kim Il Sung's birth anniversary. These events are always big, but they will be particularly big this year."
Kim Jong Un has also recently marked a decade in power and Mr Fretwell says: "Maybe we will see some kind of launch or new weapons reveal at these celebrations."
However, he said weapons launches might not be as prominent next month, during the Beijing Olympics in order not to upset its neighbour and economic benefactor, China.
---
What is the current threat level?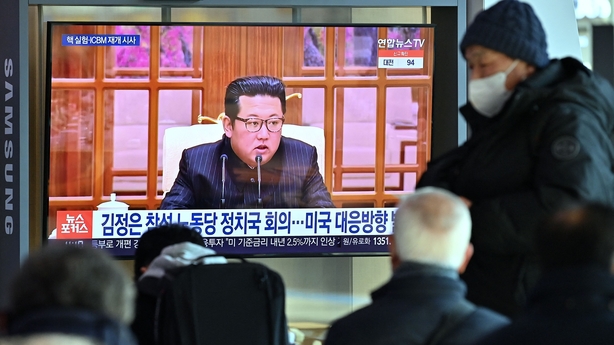 Last year, North Korea announced a five-year defence plan to develop weapons systems and this latest spate of missile launches is a result of that.
Mr Fretwell lives in Seoul in South Korea, where he says many people have become "numb" to the dangers posed by the ongoing weapons tests.
However, surveys of public opinion have repeatedly shown that many people do regard their neighbour's activities as a serious threat.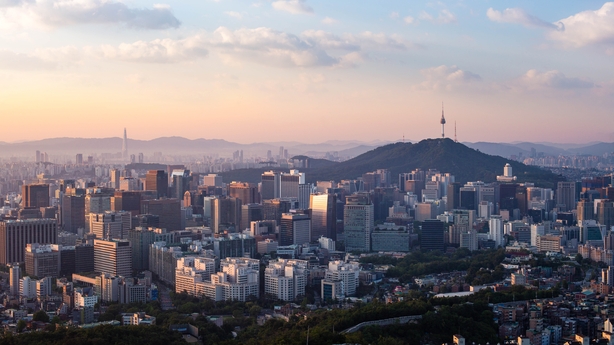 On 20 January, the Politburo in North Korea held its annual conference, where it hinted it could look at resuming nuclear weapon tests.
In an apparent reference to its self-imposed moratorium on tests of nuclear weapons and long-range missiles, state news agency KCNA said it would bolster its defences against the US and consider resuming "all temporally-suspended activities".
There are concerns that this could herald a return to the period of so-called "fire and fury" threats of 2017.
The Biden administration is currently distracted on many other foreign policy fronts and has not placed the same emphasis on talks with North Korea that Donald Trump did, when he met with the North Korean on three separate occasions.
Now back in the headlines with this new flurry of weapons activity, the most seen in a calendar month for decades, it will be a case of watch and wait to see what the regime whose activities are steeped in secrecy does next.
"If we look back even ten or so years, I think a lot of people would have scoffed at the idea that North Korea could develop a missile that was capable of delivering a nuclear war head to the continental United States," Mr Fretwell said.
"But even if North Korea hasn't yet perfected the art of hypersonic missile technology, I don't think that we should be resting easy. It's a possibility that North Korea will get a lot better at this in the years ahead."
Additional reporting AFP and Reuters