A US judge has denied Prince Andrew's plea to dismiss a sexual assault lawsuit brought against the British royal, paving the way for the case to proceed, a court filing showed.
New York Judge Lewis Kaplan said in his ruling that Andrew's motion to dismiss the civil complaint brought by accuser Virginia Giuffre was "denied in all respects."
Ms Giuffre alleges that Epstein lent her out for sex with his wealthy and powerful associates, including to Andrew, an allegation that Queen Elizabeth II's second son has repeatedly and strenuously denied.
Andrew's lawyers had last week urged Judge Kaplan to throw out the suit, citing a settlement that Ms Giuffre signed in 2009 with late disgraced financier Jeffrey Epstein.
Andrew's attorney, Andrew Brettler, said Ms Giuffre had "waived her rights" to sue other defendants in relation to alleged sex crimes committed by Epstein.
The deal made public for the first time by a New York court this month showed that Giuffre agreed to drop a civil claim against Epstein for $500,000.
The settlement contained a provision that purports to protect "other potential defendants" from being sued related to alleged sexual abuse committed by Epstein, who died in jail in 2019.
Ms Giuffre sued the prince for unspecified damages last year, alleging he sexually assaulted her in 2001 when she was 17 and a minor under US law.
She says Andrew assaulted her at Epstein's home in New York, and on Epstein's private island in the US Virgin Islands.
She alleges he also sexually abused her at the London home of Ghislaine Maxwell, who in December was found guilty of sex trafficking minors for Epstein.
The 61-year-old Andrew has not been criminally charged.
Andrew has rarely been seen in public since he was forced to quit the royal frontline in 2019 for failing to distance himself from Epstein.
In a disastrous interview with the BBC that year, Andrew denied Giuffre's claim that they had shared a sweaty dance at a London nightclub, saying that at the time he could not sweat due to a condition related to having fought in the 1982 Falklands War.
Last week, Ms Giuffre's lawyers demanded that Andrew hand over medical records proving that he is unable to sweat.
Andrew's legal team has accused Ms Giuffre of seeking to profit from a "baseless lawsuit."
If the case proceeds and Ms Giuffre and Andrew are unable to reach a settlement then it could go before a jury trial, likely in the latter half of this year.
We need your consent to load this rte-player contentWe use rte-player to manage extra content that can set cookies on your device and collect data about your activity. Please review their details and accept them to load the content.Manage Preferences
Outlining his reasons for denying Prince Andrew's motion to dismiss the civil case against him, Judge Kaplan said an agreement in the civil settlement between Jeffrey Epstein and Virginia Giuffre "cannot be said" to benefit him.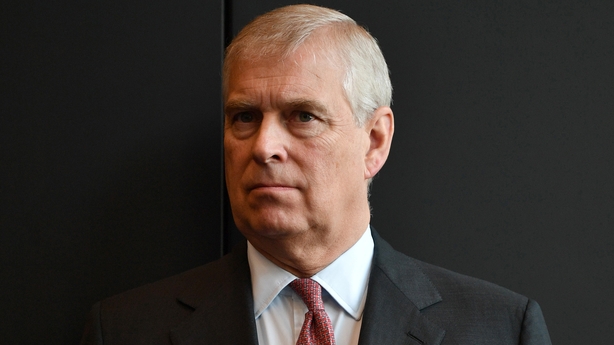 ---
Ruling opens door to new kind of scrutiny for Prince Andrew
---
In his ruling, he said: "The 2009 Agreement cannot be said to demonstrate, clearly and unambiguously, the parties intended the instrument 'directly,' 'primarily,' or 'substantially,' to benefit Prince Andrew.
"The existence of the requisite intent to benefit him, or others comparable to him, is an issue of fact that could not properly be decided on this motion even if defendant fell within the releasing language, which itself is ambiguous.
"Thus, independent of whether the release language applies to Prince Andrew, the agreement, at a minimum, is 'reasonably susceptible to more than one interpretation' on the equally important question of whether this defendant may invoke it."
Continuing his judgment, Judge Lewis Kaplan continued: "The fact that the defendant has brought the matter before the Court on a motion to dismiss the complaint as legally insufficient is of central importance.
"As is well known to lawyers, but perhaps not known to the lay public, the defendant, by making this motion, placed upon the court the unyielding duty to assume, for the purposes of this motion only, the truth of all of plaintiff's allegations and to draw in plaintiff's favour all inferences that reasonably may be drawn from those allegations.
"In consequence, the law prohibits the Court from considering at this stage of the proceedings defendant's efforts to cast doubt on the truth of Ms Giuffre's allegations, even though his efforts would be permissible at trial.
"In a similar vein and for similar reasons, it is not open to the Court now to decide, as a matter of fact, just what the parties to the release in the 2009 settlement agreement signed by Ms Giuffre and Jeffrey Epstein actually meant."
Buckingham Palace declined to comment on the development, saying: "We would not comment on what is an ongoing legal matter."