This is being described by some legal commentators as the "nightmare scenario" for Prince Andrew.
Having tried repeatedly to get this case thrown out of court, Judge Lewis Kaplan's ruling now opens the door to the kind of scrutiny and questioning with which the British Royal family rarely engage.
As reporters tried to read the mood music from Judge Lewis Kaplan's comments in a New York court earlier this month, there was a distinct sense that Prince Andrew's attempts to get the civil case against him thrown out of a US court were on shaky ground.
This afternoon's ruling results in the prince facing detailed questions about allegations from Virginia Giuffre that she was trafficked to Prince Andrew by convicted sex offender Jeffrey Epstein when she was 17-years-old.
The prince has strenuously denied the allegations, most notably in what turned out to be an ill-judged interview with the BBC's Newsnight team. It is now that interview which will form the basis of many of the questions he will face. His suggestion that he is unable to sweat as a result of military action in the Falklands, as well as suggestions that a photograph of him and Ms Giuffre might have been altered can all be tested in a court of law.
It was clear from that interview that the prince does not do well under intense questioning.
His defence of his involvement with convicted sex offender Jeffrey Epstein resulted in such a public outcry that the queen took the utterly unprecedented step of removing him from public life, with the prince stepping back from royal duties.
There is no good option for Prince Andrew now - appearing in a civil case under intense scrutiny would be incredibly damaging to him, whether he wins or loses.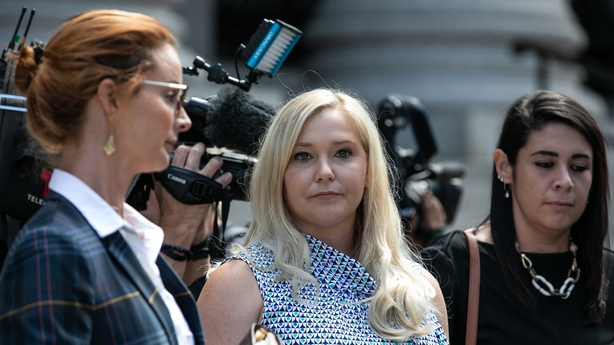 If he settles the case out of court he will face allegations from many quarters that it is a tacit admission of guilt. And there would be a possibility that Ms Giuffre would request that any settlement would carry an admission of guilt. He could decide not to engage with the US process, but that would be deeply damaging in the court of public opinion.

But there have been few good options for the prince for some time now.
His legal team's argument to try and get the civil case thrown out in recent weeks revolved around a 2009 agreement between Epstein and Ms Giuffre in which Epstein had stipulated that no one associated with him could be pursued legally by Ms Giuffre.
The reliance on anything to do with Epstein as part of the case may have been legally necessary, but was no less unseemly for it. Judge Kaplan spoke of the "muddled" language in that settlement which he ultimately called "ambiguous" and which will not be able to shield the prince from legal action.

Wherever this now goes, and there are a number of options, any thoughts which the prince had on a return to public life would appear lost.
His appearance on camera to speak after the death of his father Prince Philip suggested to some that Andrew believed a return to the public sphere might be possible after a suitable amount of time away from public duties.
However, the headlines generated already, combined with the inevitable headlines to come, would seem to be more than enough reputational damage to have ended his public role as a member of the royal family.