As COP26 comes to a close this weekend, we spoke to some people both inside and outside the conference after two weeks of the climate change conference, and asked them to sum it up in one word.
---
Liliane Viola Pollmann, Germany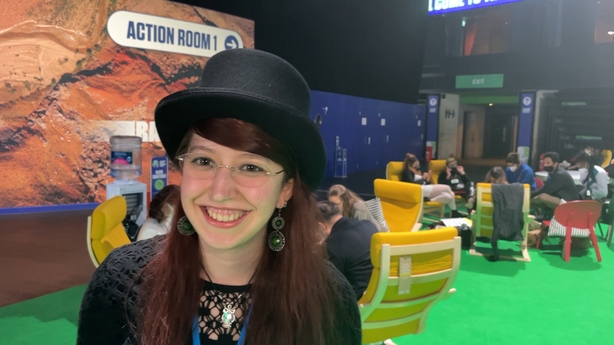 One word to describe COP26: Demanding
"I chose the word demanding in both terms; on one hand it's very obvious we're demanding climate justice and demanding ambitious climate action in several actions and protests also in this venue, but also on a very personal level and on a mental level.
"it's demanding, trying to follow the negotiations, trying to get into plenaries, to events, trying to somehow organise ourselves, our delegations and not losing our minds during all this."
---
Sandy Boyd, Scotland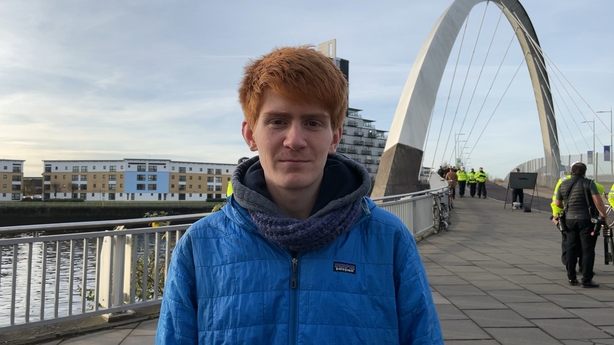 One word to describe COP26: Joke
"Not to trivialise it, but it has been a shambles from day one.
"Looking on from the outside, we have seen it be inaccessible and quite frankly organised badly by the UK government."
---
Souleymane Ouedraogo, Burkina Faso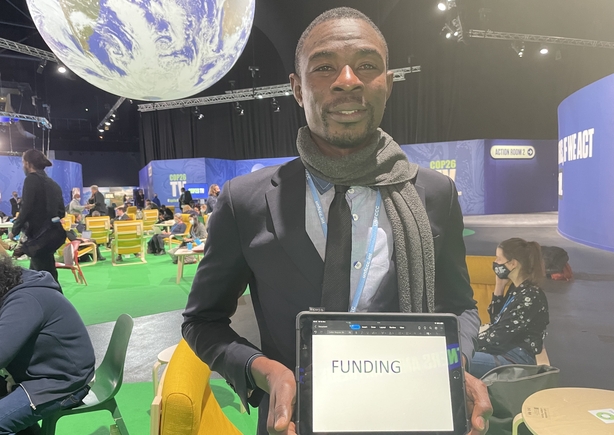 One word to describe COP26:Funding
"I choose the word funding, because the global north needs to fund the global south, because right now when you look at global south countries, most people are suffering due to climate change and they need this funding.
"We cannot be a success without funding, because we need money to do things in the global south countries."
---
Janmejai Tiwari, India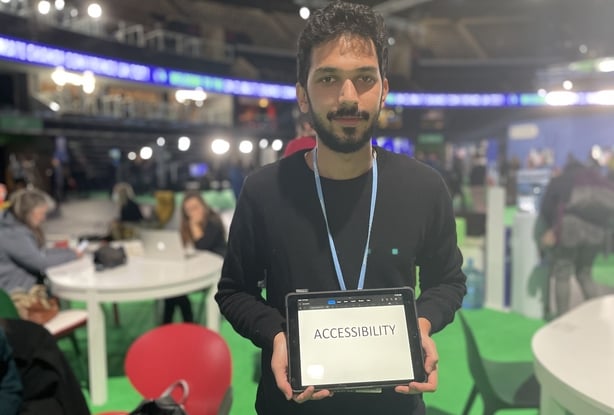 One word to describe COP26: Accessibility
"For me, there is a difficulty that we have to face specifically for the youth activists and people who are coming from the global south, not just inside COP or just being here, because there are lots of delegations coming from the global south.
"We had to face several issues just to get VISAS. It's hard for the voice of the global south to be heard.
"Then you come inside the COP and the accessibility for the youth, it's very difficult, we saw in the first week at the World Leaders Summit there were hardly tickets for youth organisations.
---
Snigdha Tiwari, India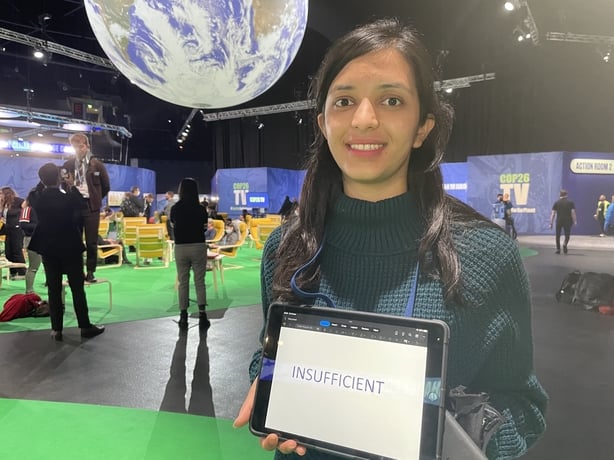 One word to describe COP26: Insufficient
"I think it is very insufficient, in terms of delivering what we want today. The COP process is a very long process and they are pledging goals that they will achieve in 2030, 2040, 2050 and 2070 for some countries, but the crisis that we are facing is today, so COP for me is insufficient because it is not delivering on sufficient measures for the crisis or the loss and damage countries like mine are facing."
---
Coll McCail, Scotland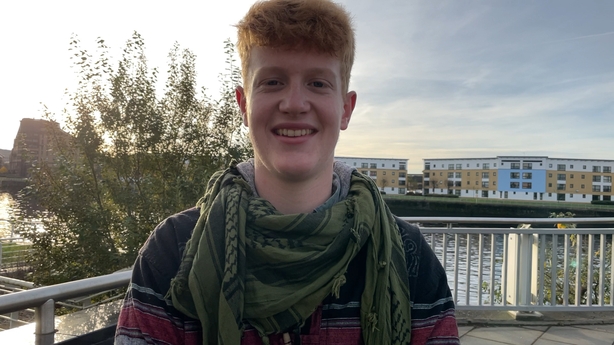 One word to describe COP26: Sham
"It's a complete mess. You've got people from the global south excluded due to vaccine apartheid."
"You have got activists on the outside, who also desperately need to be on the inside if we want to deliver the radical solutions that the urgency of our crisis so desperately requires."
---
Fabiana Zanutti, Argentina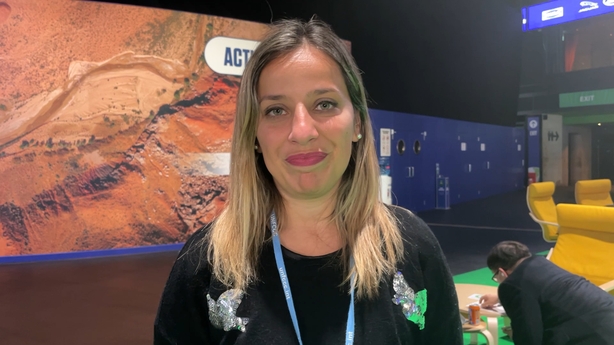 One word to describe COP26: Responsibility
"We demand in the COP26 that the global north take responsibility for the global south, because our countries are the countries that are suffering from the political practices of the global north.
"We suffer the consequences of climate change and we need support from the global north."