A is for Ambition - Countries were tasked with being more ambitious with their climate action plans for this COP summit.
B is for Billions - One hundred billion dollars per year is what is needed to help developing countries tackle climate change. This was pledged in 2009, but only 75% of that has been delivered so far.
C is for COP - This stands for Conference of Parties, and this is the 26th COP. It was delayed a year due to the Covid-19 pandemic.
D is for Delegates - It is expected there will be 30,000 delegates attending COP26 in Glasgow.
E is for Emissions - Emissions are the particles released into the air when we burn...
F is for Fossil Fuels - Like coal, oil and gas. Emissions also consist of...
G is for Greenhouse Gases - Gases such as carbon, methane and nitrous oxide.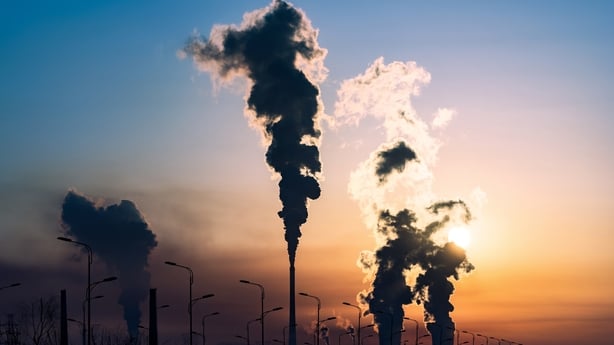 H is for Heatwaves - One of the extreme weather events which will become more common and more severe as global temperatures rise.
I is for IPCC - The Intergovernmental Panel on Climate Change. It examines the science, and their latest report showed it was unequivocal that human activity was driving climate change.
J is for Just Transition - This is the support required for the regions, industries and workers who will face the greatest challenges in the transition towards a climate-neutral economy.
K is for "Keep 1.5 alive" - This is the slogan for this COP26 conference, aiming to limit warming to 1.5C.
L is for leaders - Over 120 heads of government will come together this week at COP26.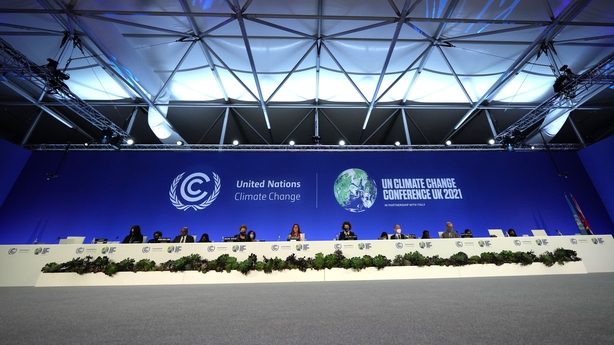 M is for MAPA - Or 'Most Affected People and Areas', also referred to as the global south - those most effected by the impacts of climate change.
N is for NDC - 'Nationally Determined Contributions' - These are the plans that countries submit to the UN on how to tackle climate change.
O is for One-point-five degrees - This is the target to which countries are hoping to limit global warming, as set out in the...
P is for Paris Accord - Agreed by countries in 2015 to take climate actions that kept global warming to 1.5C.
Q is for Queen Elizabeth - Who is no longer attending this year's conference.
R for Renewable Energy - Such as solar, wind, and biomass.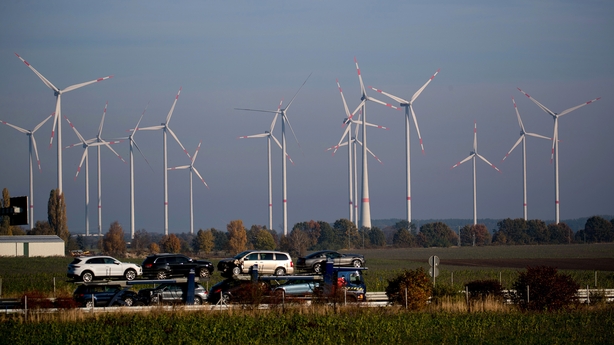 S is for Article Six - At this COP, negotiators will try to get countries to agree to a carbon market mechanism, which is something they have failed to agree on previously.
T is for Two-point-seven degrees - The temperature rise the world is currently on track to reach by the end of this century.
U is for United Nations - The international body running COP.
V is for "Very Very Tough" - Which is what COP president Alok Sharma said of reaching an agreement on actions to limit warming to 1.5C by 2100.
W is for Window - Some scientists say the window to limit warming to 1.5C will close by the end of this decade, and others say we have left it too late.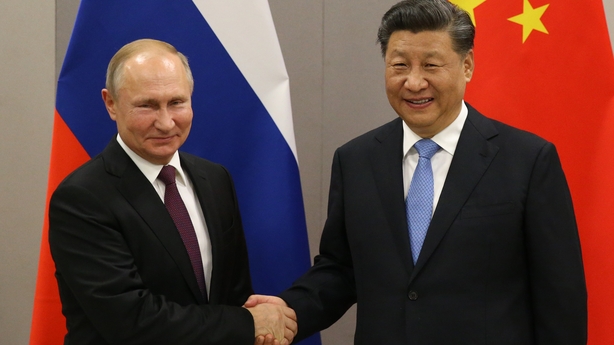 X is for Xi Jinping - The Chinese president will not attend in person, but will join via video link. China generates around 30% of all global emissions. Russian president Vladimir Putin will also not attend.
Y is for Years - The earth is now around 1.2C warmer than it was over 120 years ago or pre-industrial revolution.
Z is for Zero - Over 80% of the global economy have pledged to reach net zero emissions by mid-century. This means achieving a balance between emissions produced by human activity and emissions taken out of the atmosphere.